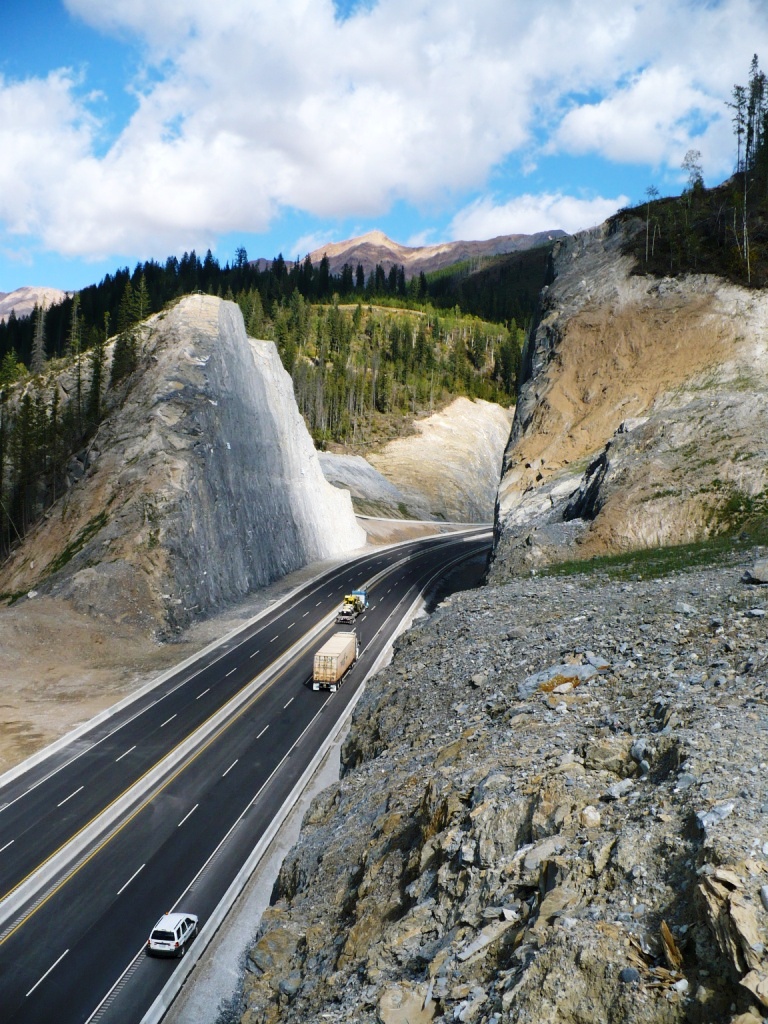 If you've driven in British Columbia, chances are pretty good you've been on the Trans-Canada Highway. It's the primary east-west connection through our beautiful province, our main gateway to the rest of Canada, and a vital route for travel, tourism and trade. The section of BC Highway 1 between Kamloops and the Alberta border is also one of the most technically challenging corridors in the province and despite a lot of work to improve this part of the Trans-Canada in recent years, there are still many sections with sharp curves, steep grades and narrow bridges to tackle. We often hear from folks asking about four-laning this stretch, so we thought we'd share the most frequently asked questions (and their answers) here for you:
Why is it taking so long to modernize the road to a four-lane standard throughout?
The same mountain ranges, river valleys and adjacent railways that make this route so stunning to travel through, also create a unique set of issues to tackle in order to plan, design and expand the corridor. These issues include design considerations for avalanches, slope stability, floods, the environment, archaeology and stakeholder input, to name a few. Construction challenges associated with mountainous terrain include cost, blasting, scaling, as well as traffic and schedule management, weather challenges, consideration of other infrastructure (such as railways) and the short construction season (from mid-April to mid-October). Once construction has started on a project along this corridor, improvement projects typically require multiple construction seasons. A program of this size is very expensive to undertake, and we need to balance limited funds against many priorities.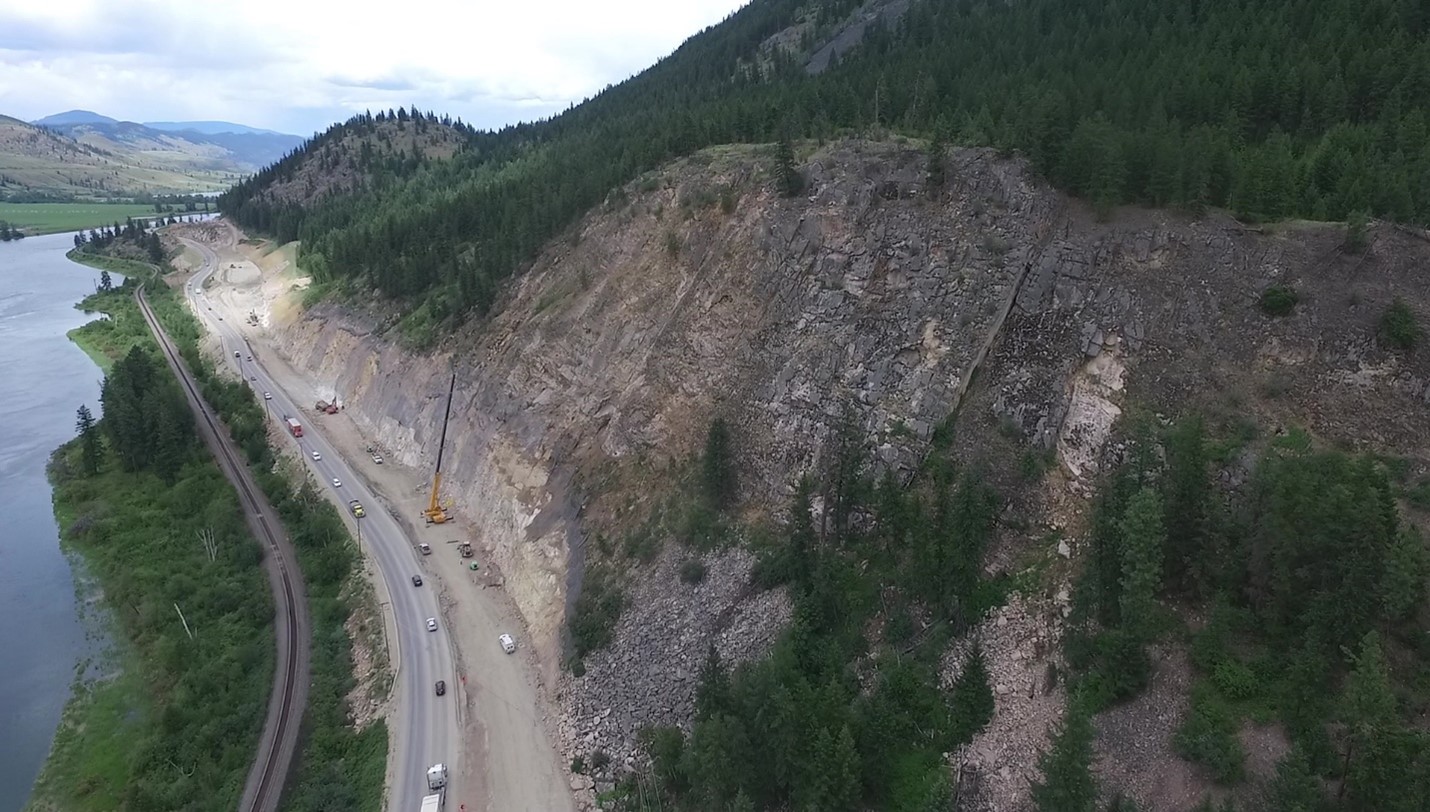 How do you decide which parts of the highway are updated first?
We look at the entire corridor from multiple technical perspectives to identify needs. We then prioritize projects to improve sections that have higher than average crash histories, high traffic volumes and bridges that need replacing, while also keeping other issues, such as maintaining mobility along the corridor during construction, in mind as well. We also need to understand the impact of proposed improvements on indigenous interests and communities along with a wide range of stakeholders.

Can't you just put tunnels in where there isn't enough width?
When we plan projects, analyzing options is a critical part of our process.  We evaluate the pros of those options against their technical difficulty and cost to build and maintain.  If a design includes tunnels while achieving the objectives within the available budget, they might become part of the final solution.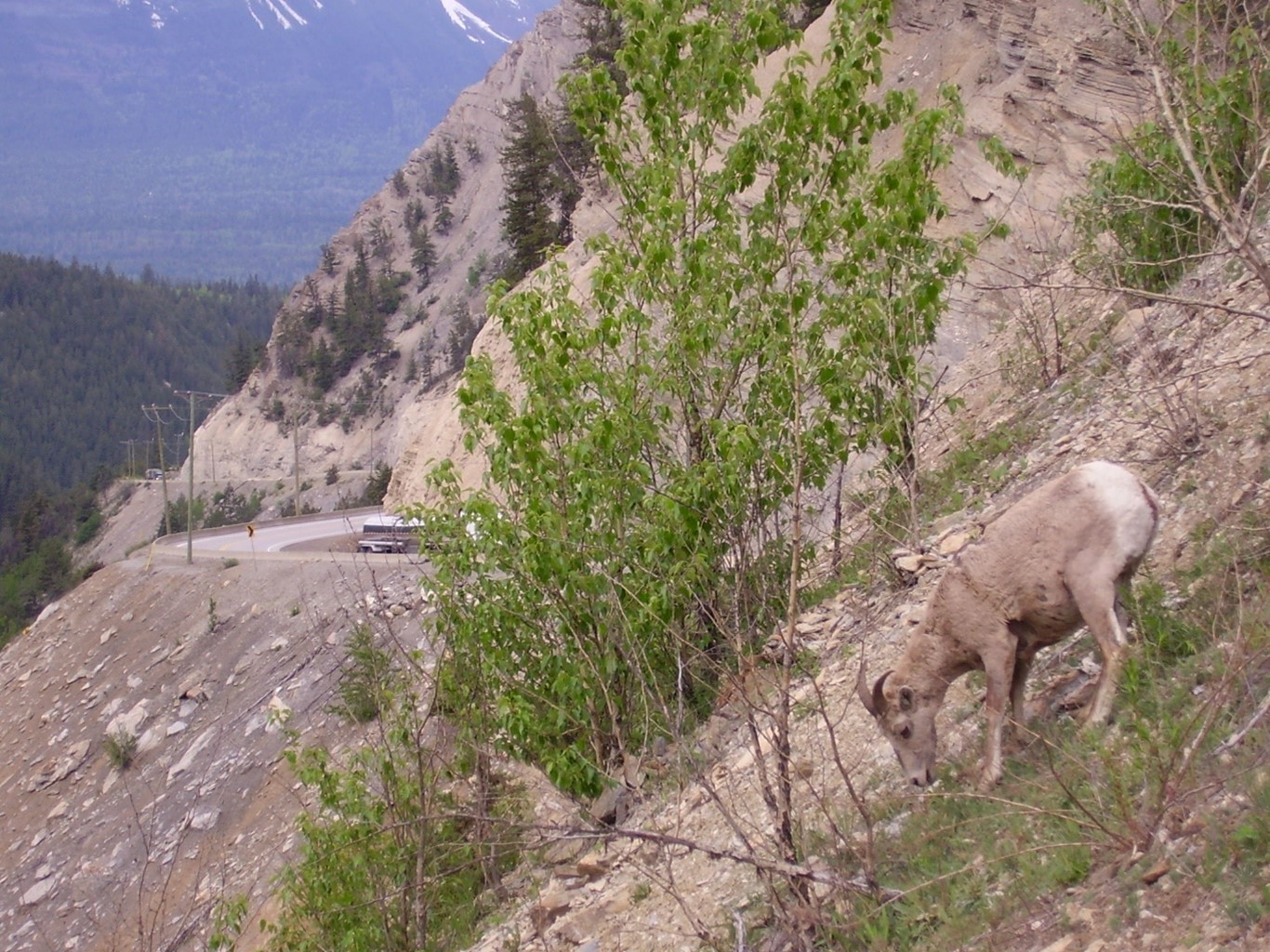 How long will it take to complete the program?
There are 338 kilometres of Highway 1 between Kamloops and the Alberta Border under provincial control (with Parks Canada responsible for the remaining 102 kilometres) and there are currently 121 kilometres that are four lanes or more. We expect that the entire effort will take many decades to complete.
Upgrading the Trans-Canada between Kamloops and the Alberta border to a modern, 100 km/h, four-lane standard, will allow traffic to move more safely and efficiently. Despite a lot of work to improve the Trans-Canada in recent years, there are still many sections with sharp curves, steep grades and narrow bridges so we have a lot of work to still do. It's our driving concern, and we are working as hard as we can to get there. We hope that this helps answer your questions. If you have any other questions about this or anything else the ministry does – let us know in the comments below.
Learn more about the Trans-Canada Highway in BC:
Share this page: