June 9, 2023 – 9:00 PM
Highway 4 – Cameron Lake –  Vancouver Island
Highway 4 is CLOSED in the Cameron Lake area (Koen Road to Cathedral Grove) due to wildfire.  Damage to the road and instability of the slope above the highway means this closure is likely to last beyond the fire itself.

As of Friday afternoon we are confident that Highway 4 will remain closed through the weekend.
We will continue to monitor the situation and expect to make an update Monday at noon.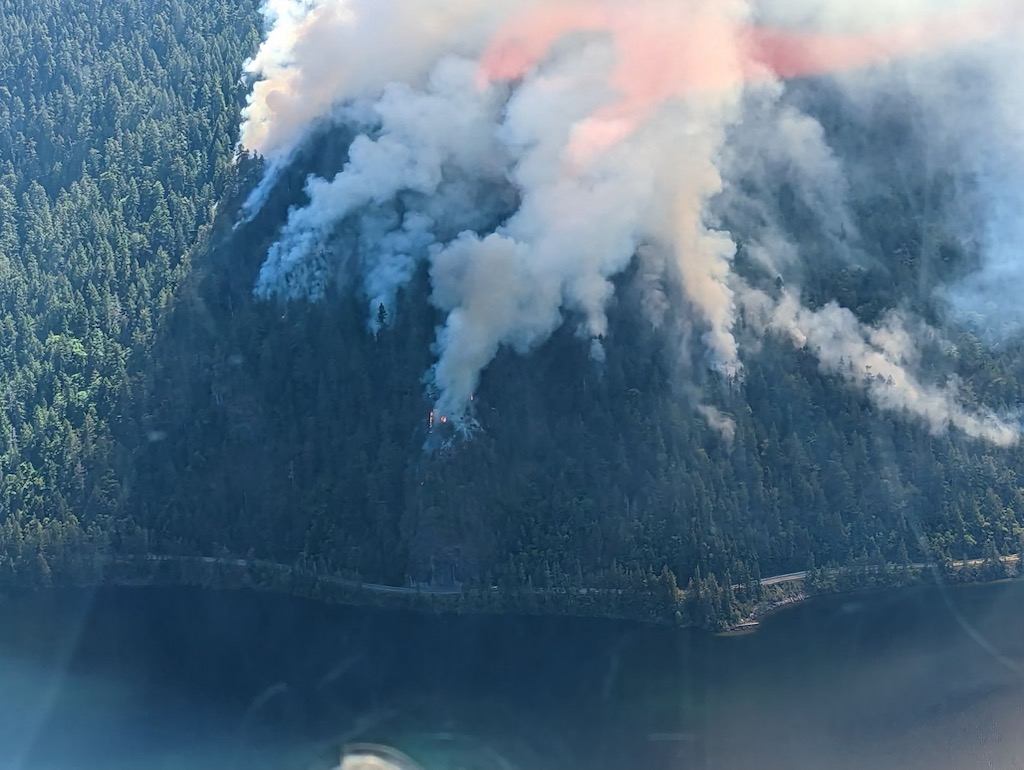 Detour route OPEN 
The detour route is reopened and available again.
Thank you for your patience.
The detour route is established by way of industrial forest roads.
Only essential travel is recommended.
Drivers are reminded to obey all signage and traffic-control personnel as crews respond to the changing situation
Expect that any detour will take about 4 hours with potentially slow moving traffic, no passing, single lane bridges
Commercial vehicles limited to legal weight limits (63,500 Kg) – no over-weight or over-size
Could involve rough gravel patches
No cell phone network coverage
No amenities for fuel, food, washrooms, and limited access for emergency services
Conditions will be hot and dusty – be prepared for a difficult drive
FIRE HAZARD IS VERY HIGH for the entire detour route.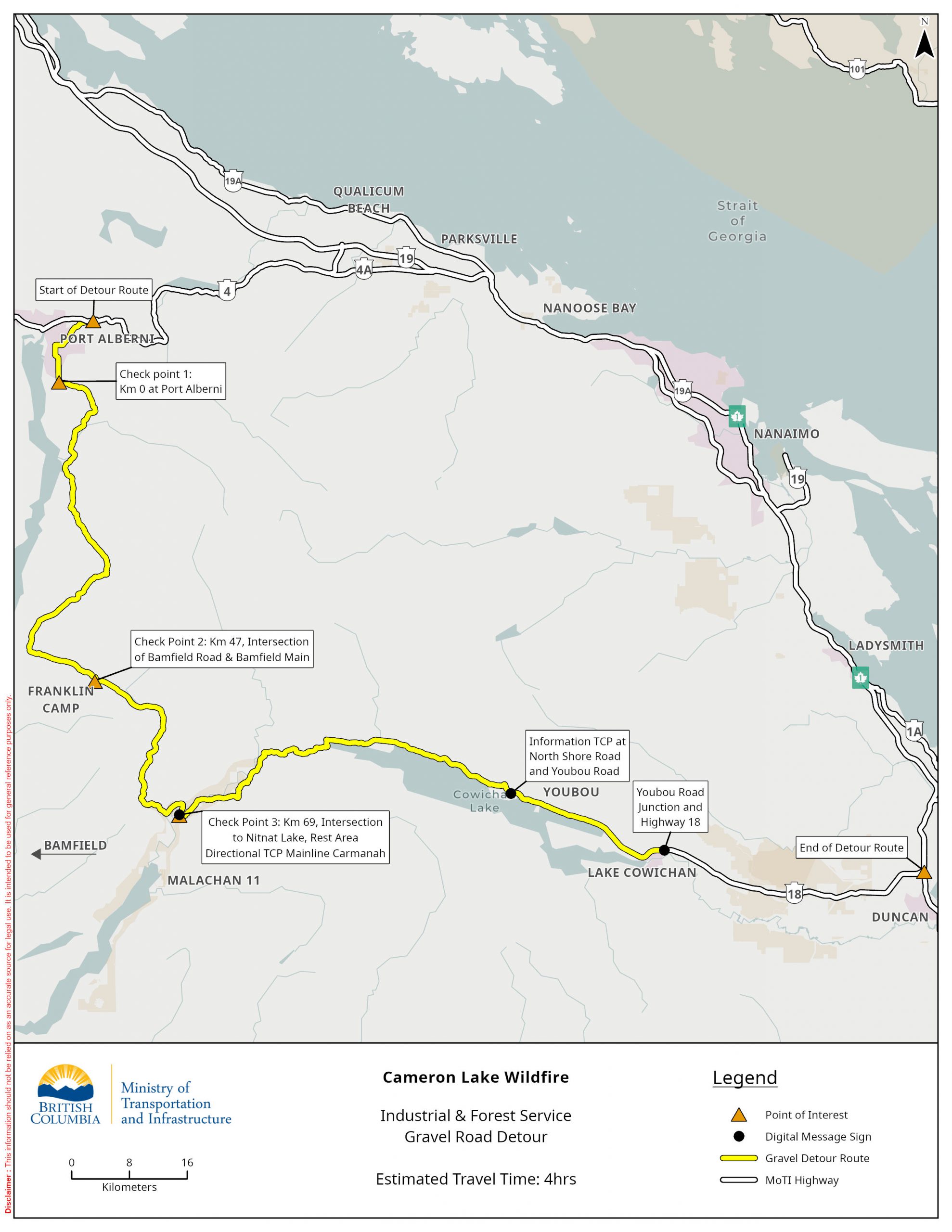 Georeferenced pdf file of the detour map (PDF, 780Kb)
News Room
Provincial highway and Emergency Information
Monitor
Regional Districts
Share this page: