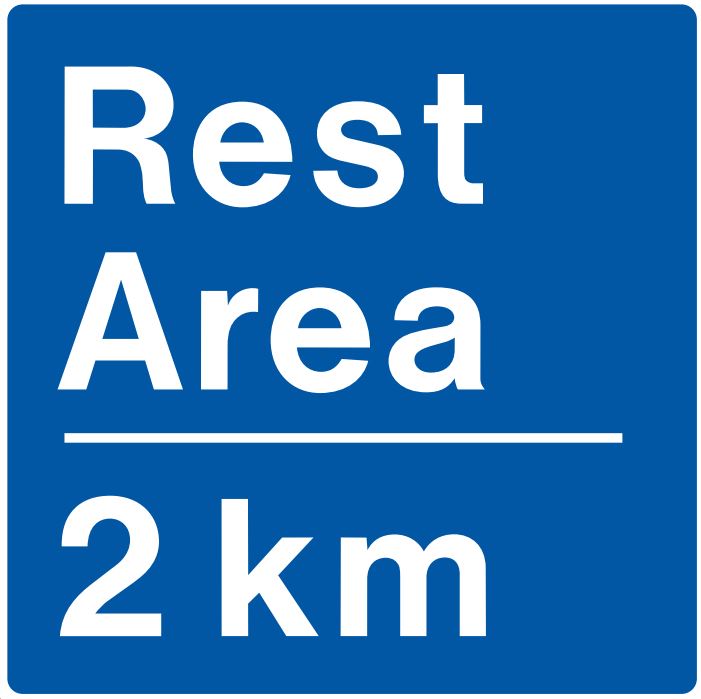 One of the best ways to see BC is by hitting the road. (Who doesn't love yelling "Road Trip!"?) To help plan your trip, and keep safety a priority, we recommend stopping at one of our BC provincial rest areas along the way.
A rest area is defined as a "roadside facility that is easily and directly accessed, offering the motorist toilets, picnic tables, litter containers and any number of amenities as may be available." Across the province, the ministry has about 170 rest areas, for you to take a short break. All BC rest areas are equipped with garbage cans and toilets – ranging from classic rustic pit toilets to large full-service heated facilities with flush toilets, sinks and other amenities. The majority have picnic tables and some rest areas even have trails, scenic lookouts, WiFi  or electric vehicle charging stations.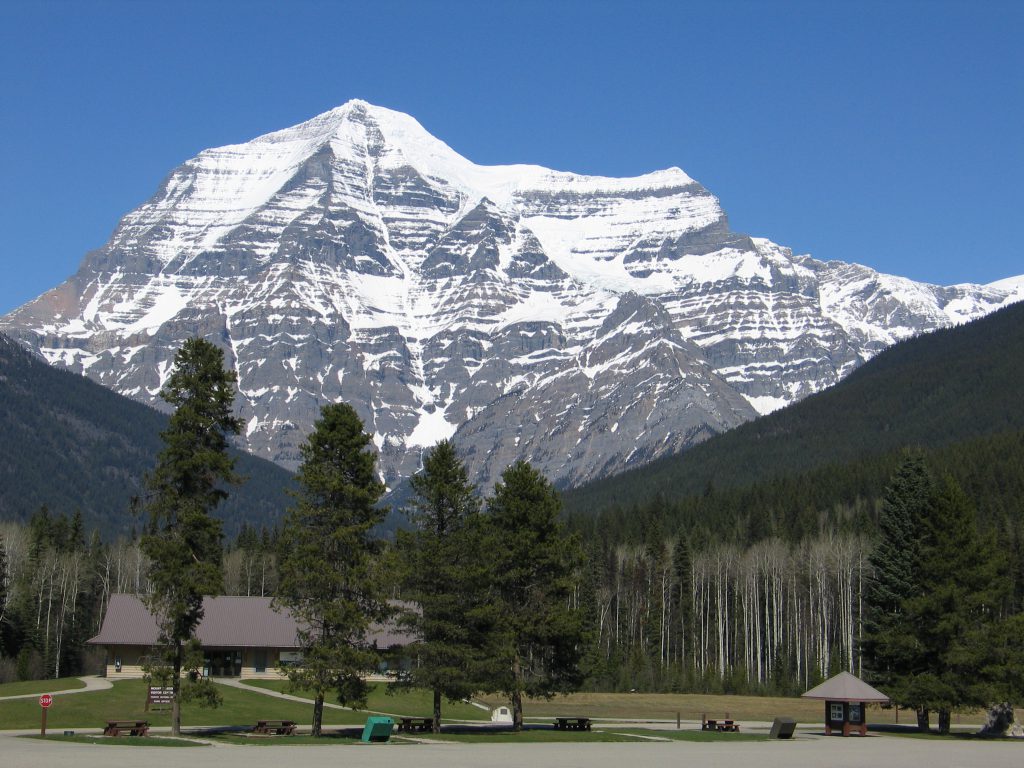 Who is Responsible for Rest Area Maintenance?
Ministry staff and maintenance contractors are responsible for delivering all aspects of maintenance at highway rest areas. Rest areas receive daily maintenance in the summer, while smaller pullouts are looked after three times a week. In addition to the scheduled maintenance, random inspections of rest areas occur regularly. Ministry staff also conduct audits of maintenance contractor inspection records to ensure inspection frequencies and maintenance standards are met.
How Do I Report an Issue at a BC Rest Area?
Our staff and maintenance contractors regularly patrol and maintain our rest areas; however, any number of issues can develop between our site visits.
If you stop at one of our rest areas and see something that causes you concern, we encourage you to contact our maintenance contractors directly. You can also get in touch with our district offices around the province or phone in an issue with the facilities on the mobile Report-a-Problem website.
A note on illegal encampments at BC Rest Areas: We are aware of an increasing number of transient individuals attempting to set up encampments in some of our rest areas. Every effort is being made to remove these encampments, while working with partner ministries and local outreach programs to ensure the human aspect of homelessness is addressed. Motorists who feel unsafe or witness behavior unbecoming to a provincial rest area are encouraged to please contact local law enforcement immediately.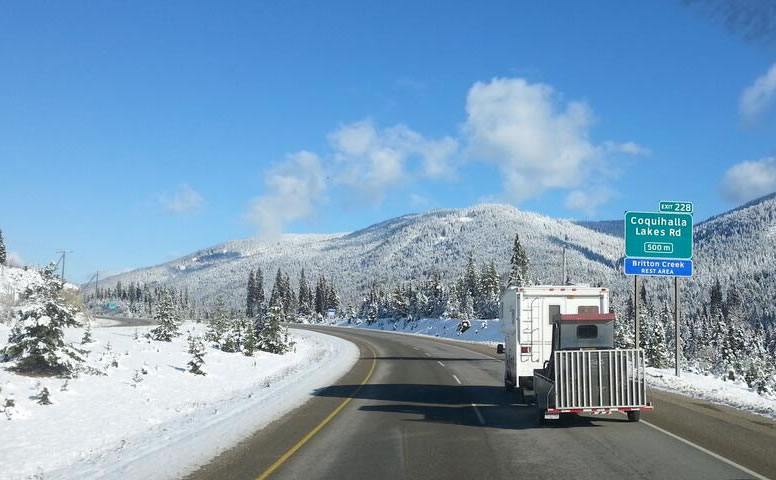 How Long Can I Stay in a BC Rest Area?
You are free to use any BC Rest Area to catch some zzzz's while you are travelling, but we try to discourage motorists from using rest areas for more than eight hours at a time. Rest areas can be dark, secluded and remote which leads to safety concerns regarding those camping overnight. BC Parks has many campsites available to travellers (plus day use areas) and we encourage you to camp overnight there. Many are not far off the highway. They provide not only the amenities of a rest area, but usually running water, short trails and sometimes even a lake in which to take a refreshing plunge.
Safe driving on long trips means taking regular breaks to rest your mind and body. Driver fatigue is a major cause of vehicle crashes, so try to take a 15-minute break about every two hours. Stretch your legs, move around and revive. Have a beverage (non-alcoholic, of course) and maybe something to eat.
Whenever you're on the road, watch for signs of fatigue like:
tired eyes
wandering concentration
yawning
drowsiness
restlessness
slow reaction time
over-steering
What's the Difference Between Rest Areas, Pullouts and Brake Check Areas?
Commercial vehicles, such as tractor trailers carrying cargo between communities, have special requirements for travel. To help these important travellers – we provide dedicated roadside areas, such as brake checks and pullout areas for them to use. These areas are sometimes the only spaces that can accommodate these longer vehicles safely and we ask that PASSENGER VEHICLES DO NOT USE BRAKE CHECK AND PULLOUT AREAS AS REST AREAS.  For travellers with fifth wheels and larger non commercial vehicles – our rest area web page shows which rest areas can accommodate large vehicles over 20 metres in length, and whether there are deceleration and acceleration lanes to enter and exit the area. You can also find our rest area inventory on the DriveBC map, if you activate the "Provincial Rest Area" icon on the legend.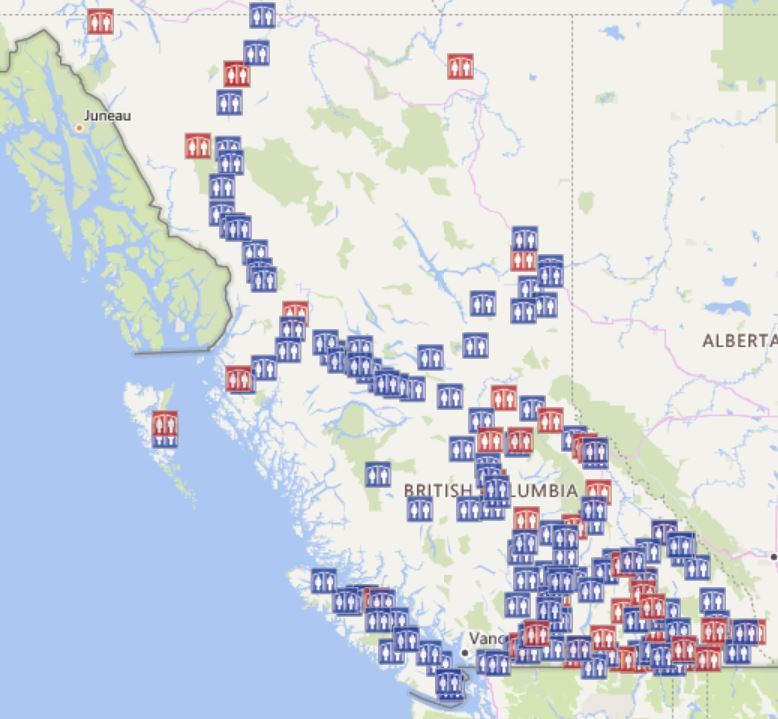 So, if you're feeling groggy, it's time to get off the highway and recharge! Take care out there folks and enjoy the drive.
Did you enjoy this article? You might also enjoy these related links:
Share this page: