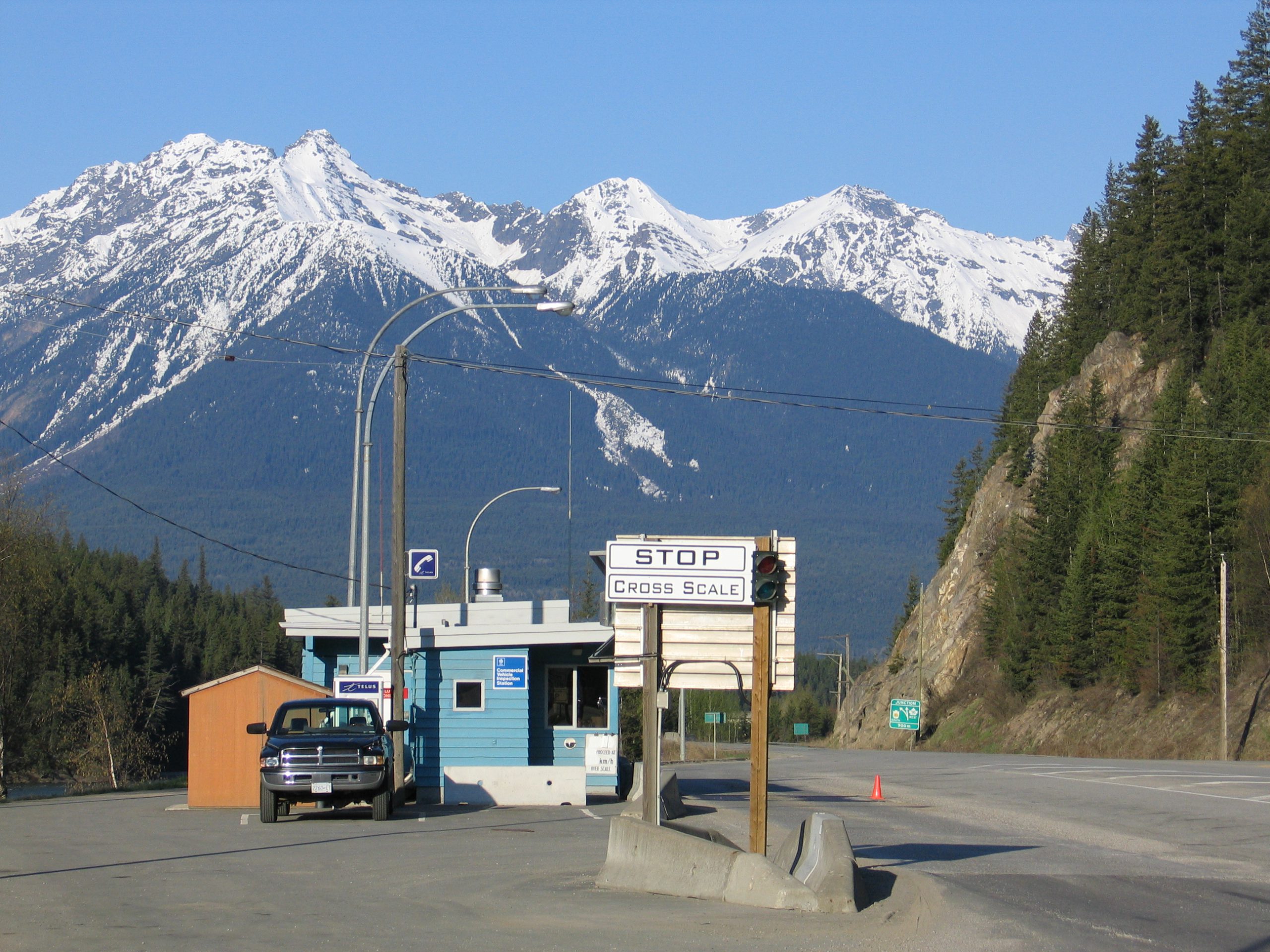 Without a doubt, we get more questions about weigh scales and vehicles weights in BC than any other when it comes to Commercial Vehicle Safety and Enforcement (CVSE).
And the questions don't just come from professional truck drivers – scales can be relevant to the average person operating… say… a recreational vehicle, moving truck or heavy-duty pickup.
To make it easier for you to find the information you're looking for, we collected eight of the most frequently asked questions about our weigh scales and vehicle weight.
But do I have to stop at the scale if…
I'm renting a moving truck. Do I need to stop at the scale? How about fifth wheels? Recreational vehicles? Large private trucks?
All vehicles with a licensed Gross Vehicle Weight (GVW), as shown on vehicle registration documents, exceeding 5,500 kg are required to report to scales.
Vehicles are checked at the scales for important safety items. These items remain important regardless of whether the vehicle is being used for personal use.
Do I have to stop at the scale if I'm operating a snow plow?
Provincial highway maintenance contractors do not need to report to scales while performing winter maintenance (as stated in our maintenance agreement).
However, any other snow plows with a licensed GVW over 5,500 kg are required to report to weigh scales.
Do I have to stop at the scale if I'm bobtailing? (Bobtailing is when a semi-truck is travelling without a trailer)
Yes, all commercial vehicles with a licensed GVW exceeding 5,500 kg are required to report to scales, regardless of whether they are hauling a load.
Important to note: operators can participate in our Weigh2GoBC program, which allows them to bypass scales by using a transponder to communicate with weigh scales.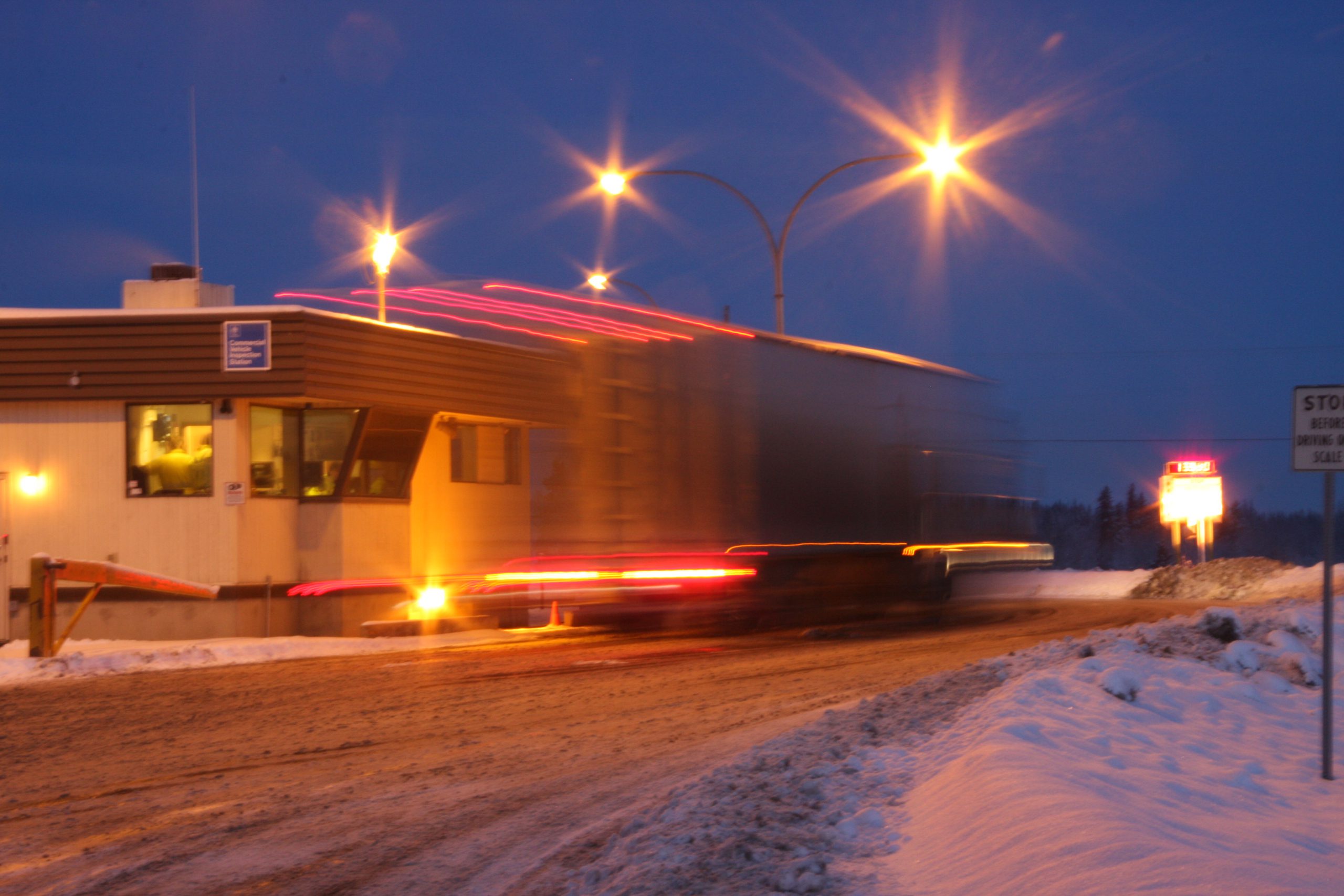 During a provincial state of emergency, do trucks carrying related emergency items (i.e. firefighting equipment, essential goods and supplies, etc.) need to stop at scales and run a log book?
The requirement to report to open inspection stations would still apply unless otherwise exempted (through the State of Emergency or a CVSE Bulletin/Notice/Compliance Circular).
In the past, in the event of a provincial state of emergency, the NSC Program has issued a bulletin on the CVSE What's New page that clarifies expectations. For example, NSC Bulletin 02-2021 issued November 24, 2021 during the infamous atmospheric river event that destroyed several sections of highway.
The Motor Vehicle Act Regulations (MVAR) Division 37, Part 3, s. 37.11 states: This Part [Part 3 Hours of Service] does not apply to a driver who is driving: … (d) a commercial motor vehicle transporting passengers or goods for the purpose of providing relief in the case of an earthquake, flood, fire, famine, drought, epidemic, pestilence or other disaster.
When a driver is exempt from MVAR Division 37 Part 3 – Hours of Service, there is no requirement to maintain a daily log.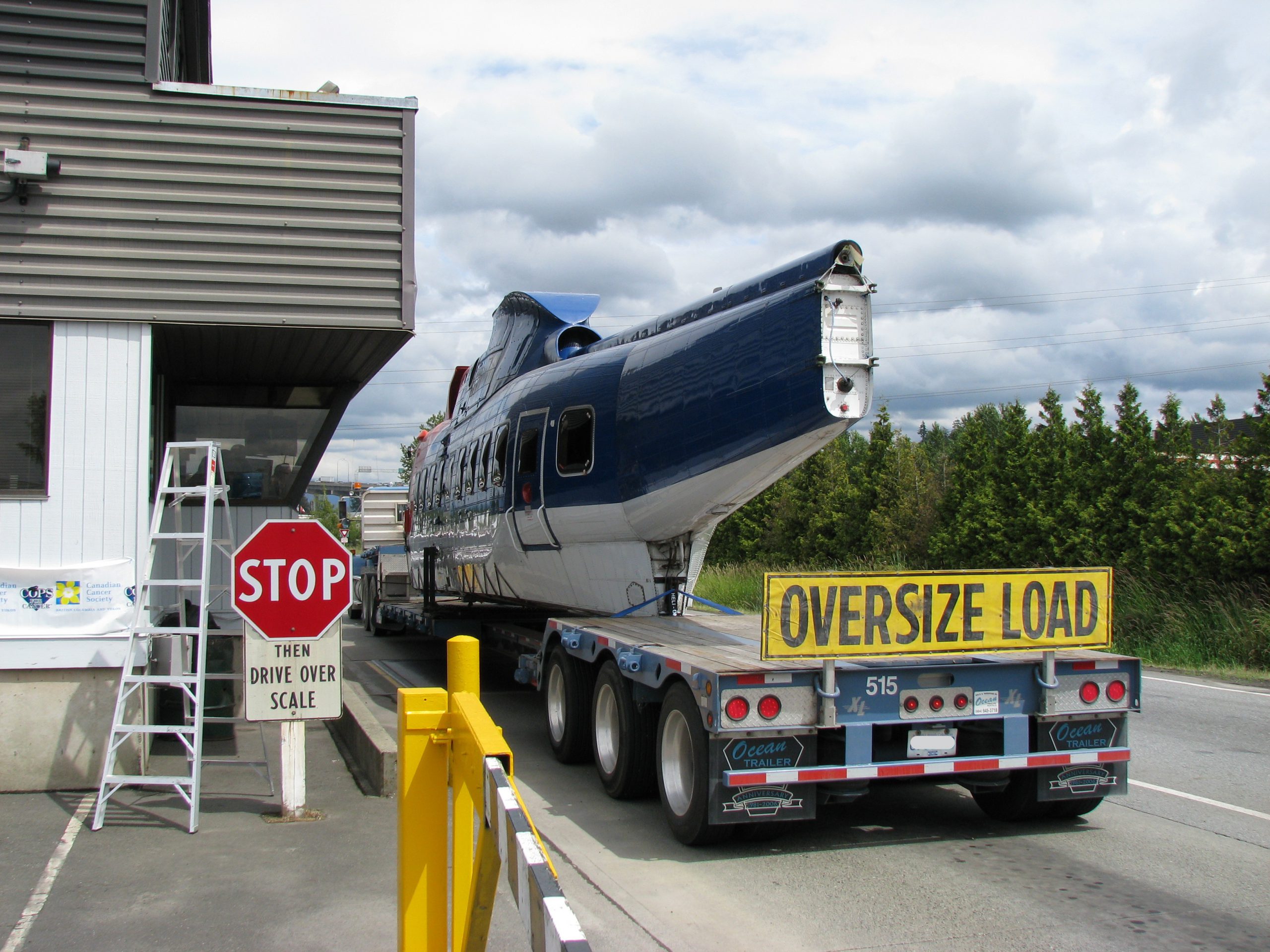 Can I use a scale for…
Can private vehicles use the scale? If so, how much does it cost?
Yes, you can use a scale to weigh your private vehicle at no cost. We recommend calling ahead to make sure the scale is open. Refer to this list of the 30 weigh scale stations in BC.
Can I purchase permits at a scale?
No, permit applications need to be reviewed before approval. The Provincial Permit Centre is your source for permits.
Weigh Scale Question Potpourri
On the manufacturer's information plate on the door of my single axle dump truck, the total Gross Vehicle Weight Rating (GVWR) is 10,800 kg. The previous owner had it licensed for 15,400 kg. Can I register it for more than 10,800 kg?
When you license a vehicle, you pay a basic road licensing fee based on the weight you plan to carry and tow. You may increase the amount you are licensed to carry by paying a higher fee; however, this does not mean the vehicle will be able to carry more weight.
Vehicles cannot exceed the manufacturer's GVWR. Since heavier vehicles cause more damage to the infrastructure of our roads, the owners of these vehicles are required to pay higher licensing fees to offset the cost of maintaining roads. You may notice that the licensed GVW on your insurance papers is higher than your vehicle's GVWR. This occurs because the licensed weight (GVW) includes both the load you carry on, or in, your vehicle and the load you are towing. GVW refers to the weight you are licensed to carry and tow. GVWR refers to the weight your vehicle is designed to carry.
The weight being towed is not part of the load of the towing vehicle; therefore, you do not need to include it in your calculations. You do, however, need to include the weight your trailer will put on the trailer hitch or fifth wheel. The weight on the hitch (known as the tongue weight) is part of the load of the towing vehicle.
So basically, even if you increase your licensed GVW with ICBC it does not mean you can exceed the manufactured GVWR.
The other day, I weighed my truck camper and ATV trailer after hours. The read out gave me the numbers, are they in kilograms or pounds?
All weights referred or displayed are in kilograms at our scales, as is all GVW licensing information on the ICBC documents and the data plate information on the vehicle itself (usually on the doorpost). This is also true for the ratings displayed on the tires.
Bonus Question:
If a scale looks full, do I still have to stop? Wouldn't it be dangerous if the line backed up on to the highway?
All commercial vehicles are required to stop at scales, regardless of traffic volume levels. CVSE are aware of issues arising from congestion at certain locations across the province. They have created a plan to prevent vehicle backups and ask for drivers to let us know if the issue continues.
There you have it! Eight common questions, eight straightforward answers (plus a bonus).
And if you enjoyed reading this, check out these related blogs:
>> Stopping at a Rest Area? Here's What You Need to Know
>> BC Seasonal Load Restrictions: Answering Trucking Questions
>> What You Need to Know About Commercial Vehicle Safety Inspections
Share this page: