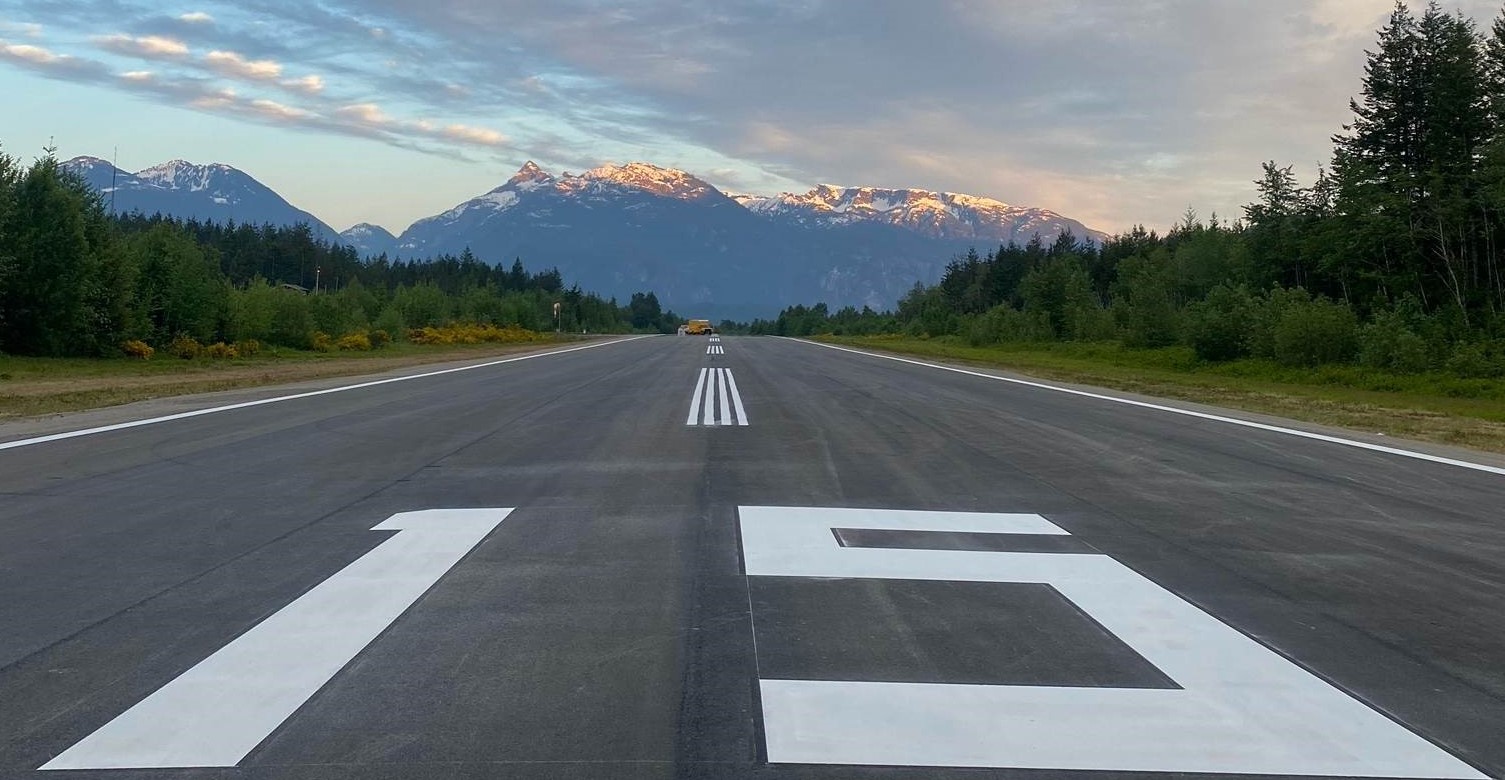 BC's 300 aviation facilities have critical roles to play, like wildfire suppression and medical evacuation (medevac), and we're helping to support them with small airport funding from the BC Air Access Program (BCAAP).
BCAAP contributes funding for large or small improvements to airport aprons and runways (paving shown above at the Squamish Municipal Airport), avionics such as hazard beacons and runway lighting, air terminal or parking facilities, and for greenhouse gas baseline inventories. To be eligible, the applicant must operate a public use air facility that serves fewer than one million passengers annually and be the facility operator (local government, non-profit operating society or a contracted operator). Here's a listing of the facilities that received funding in Spring 2023, that supports essential services and economic growth.
Recently, stakeholder feedback and consultations helped us streamline the application process and increase the focus on funding those most in need. Potential funding has been raised to 90% for projects at air facilities that serve remote or Indigenous communities and projects that are urgently needed to support medevac services. Also new to the program is funding for airport master plans.
Supporting the Aviation Sector Since 2015
Since its takeoff in 2015, the BCAAP has provided grants to 71 airports, water aerodromes and helipads across the province. The funding has covered between 50 to 75% of the project cost. COVID-19 economic stimulus funding was provided by the ministry to air facilities in 2020-21 for BCAAP projects. When revenue was down for small airports by more than 90% during the COVID-19 pandemic, we also provided operational funding to 55 airports that host medevac services, to ensure those essential services would be available.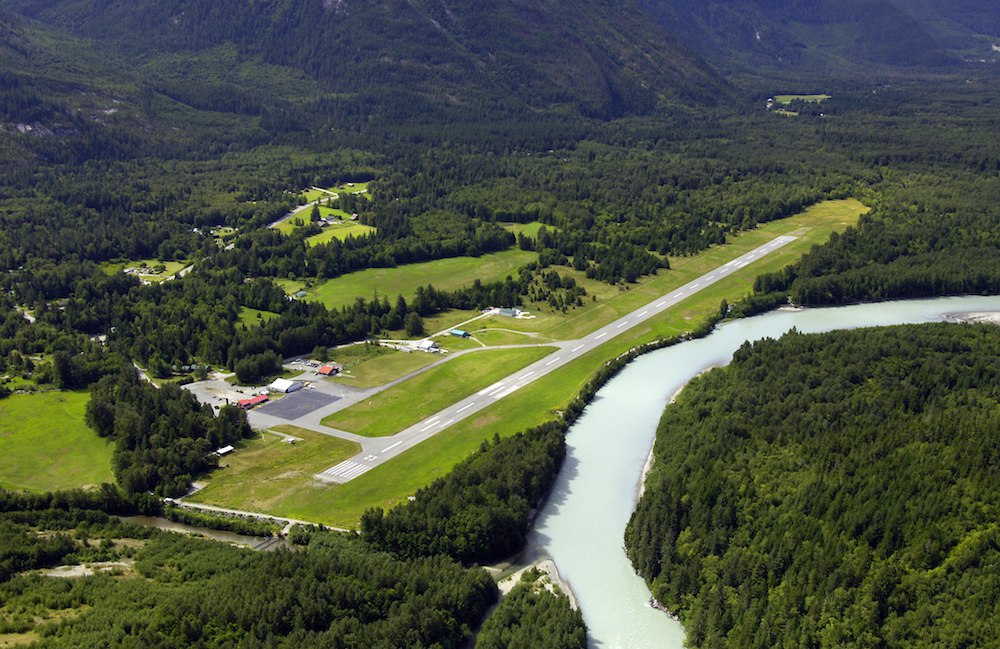 Our support for small airport operators was recognized by the BC Aviation Council, which presented our ministry with the Chair's Award of Excellence, at their annual Silver Wings banquet, in October 2022. It's a big award, indeed, as it has only been given out six times in the council's last 60 years!Our ministry was commended for extraordinary contributions to the aviation industry including our major review of the BCAAP (which resulted in the additional funding support), and the small airport funding during the pandemic. Notably, we were recognized for going the extra (air) mile for adopting a broader distribution definition for federal COVID-19 support funding and applying it to small BC airlines that serve communities reliant on float plane service or that are more than four hours' road travel from another airport.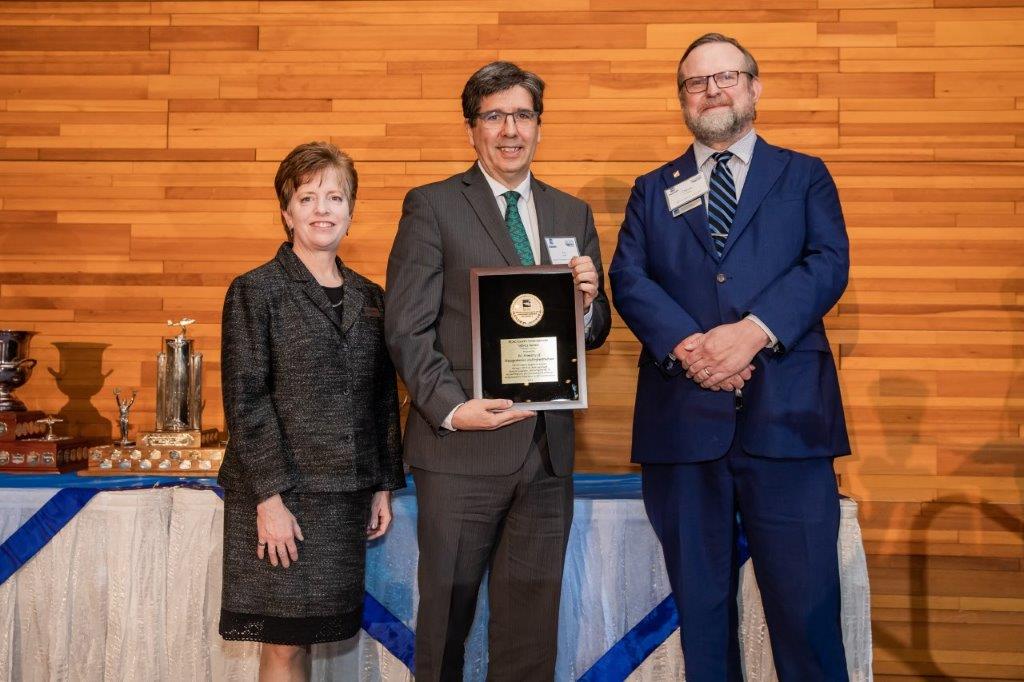 The Big Picture of Small Airports
BC's more than 300 public airports, heliports and water aerodromes, play a significant role in connecting communities, supporting the economy and keeping people safe. The sector, in addition to being a foundation for essential health care and in forest fire suppression, employs many people in highly skilled jobs. Provincial airports handle 20% of Canada's airport traffic and nearly 25% of all takeoffs and landings in the country.
A socio-economic impact study of BC's aviation sector in BC that we're funding is expected to reveal more interesting facts when it's released in Spring 2023.
While aviation is a federal regulatory responsibility — and you may think of us as highways – we're pleased to deliver small and regional airport funding to build and maintain aviation infrastructure, and contribute to the well-being of the people it serves.
More information about how the BC Air Access Program supports small airports and how to apply for assistance, can be found here: https://www2.gov.bc.ca/gov/content/transportation/funding-engagement-permits/funding-grants/aviation-infrastructure-funding
Some other blogs you might find interesting:
Share this page: