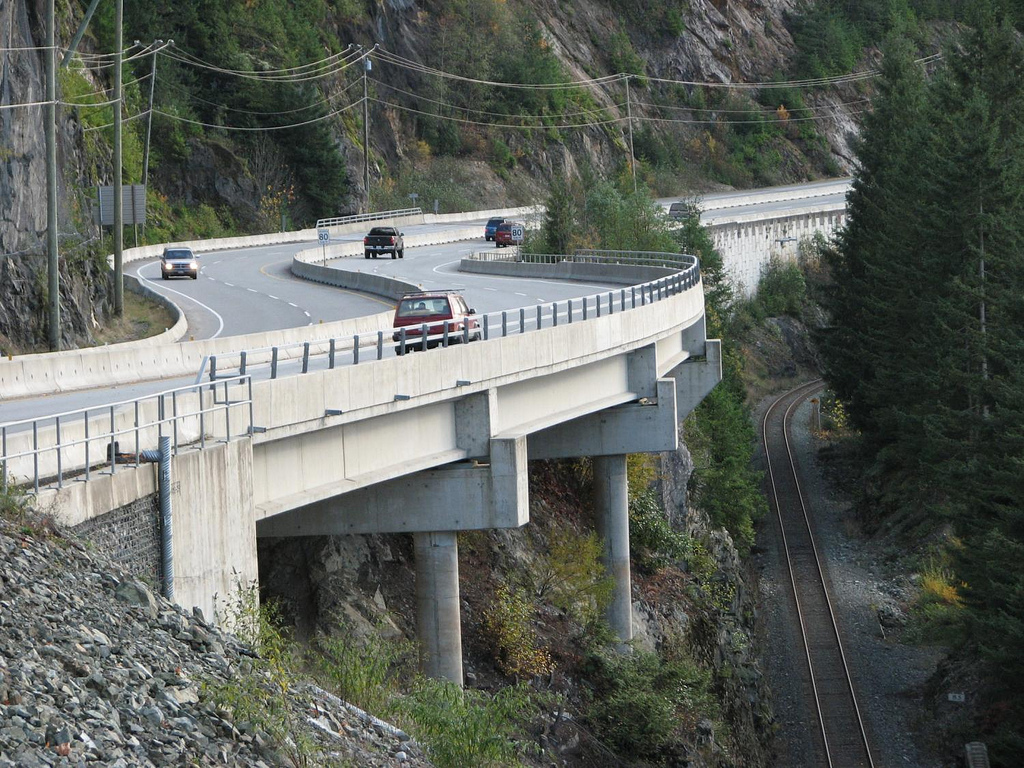 Soaring mountains, rushing rivers and vast tracts of wilderness…
Part of what makes British Columbia so beautiful is its dramatic landscapes. We want you to enjoy your travels through these amazing vistas, but our primary responsibility is to make sure you are safe along the way. One of the ways we do that is by using median and roadside barriers to stop you from leaving the roadway should an incident occur.
There are three types of barriers used on BC Highways:
Concrete – The most common type of barrier used in BC. Concrete barriers are rigid, relatively easy to maintain and very effective. We have installed over 2,400 km of concrete barriers on BC Highways.
Steel – These barriers consist of a metal beam (shaped like a W) which is supported by a series of wooden or steel posts designed to give way slightly under impact. This prevents the vehicle from leaving the roadway and helps to minimize the shock of impact that travels back to the vehicle and those in the car.
Cable – Rope-like cable barriers are also in place along stretches of BC highway. These tensioned cable barriers prevent median cross over crashes and off road crashes. Cable barriers reduce the forces on the vehicle occupants which reduces chance of injury. Also, the open design of the cable system minimizes visual obstruction, reduces accumulation of drifting snow along the roadway, and provides better sight lines on curved roads.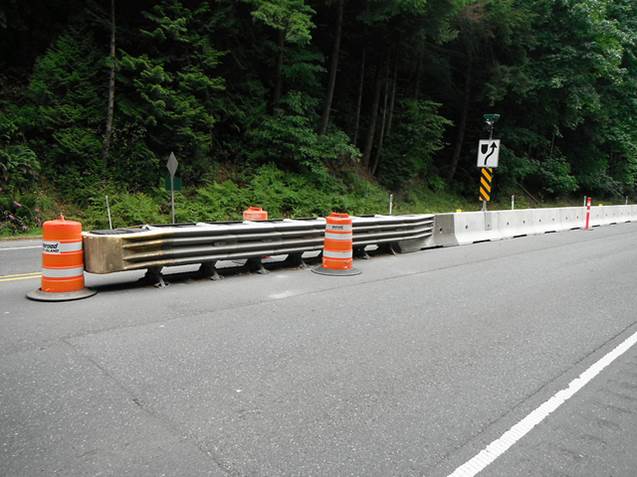 We use barriers in two places: in the middle of the road (also known as the median) or along the side of the road (we call these roadside barriers).
Median barriers are used to separate opposing traffic on a highway. They are designed to redirect vehicles striking either side of the barrier, keeping motorists safe from head on collisions. A recent example of median barriers can be seen along the Malahat portion of the Trans-Canada Highway 1 on Vancouver Island.
Roadside barriers are used to shield motorists from natural or man-made obstacles on the outside portion of the road. They are designed to stop a vehicle from leaving the road and striking a fixed object or a terrain feature (think mountain) or lack thereof (think river valley) that is less forgiving than striking the barrier itself.
*Bonus barrier*
Have you ever noticed large groups of barrels (which we fill with sand) or accordion style cushions placed strategically along the roadway? Known as crash attenuators or crash cushions, these safety features act as a buffer between errant vehicles and the ends of a barrier system or other fixed object (such as a bridge pier). They absorb the shock of impact should a car hit them, reducing the severity of impact during an incident.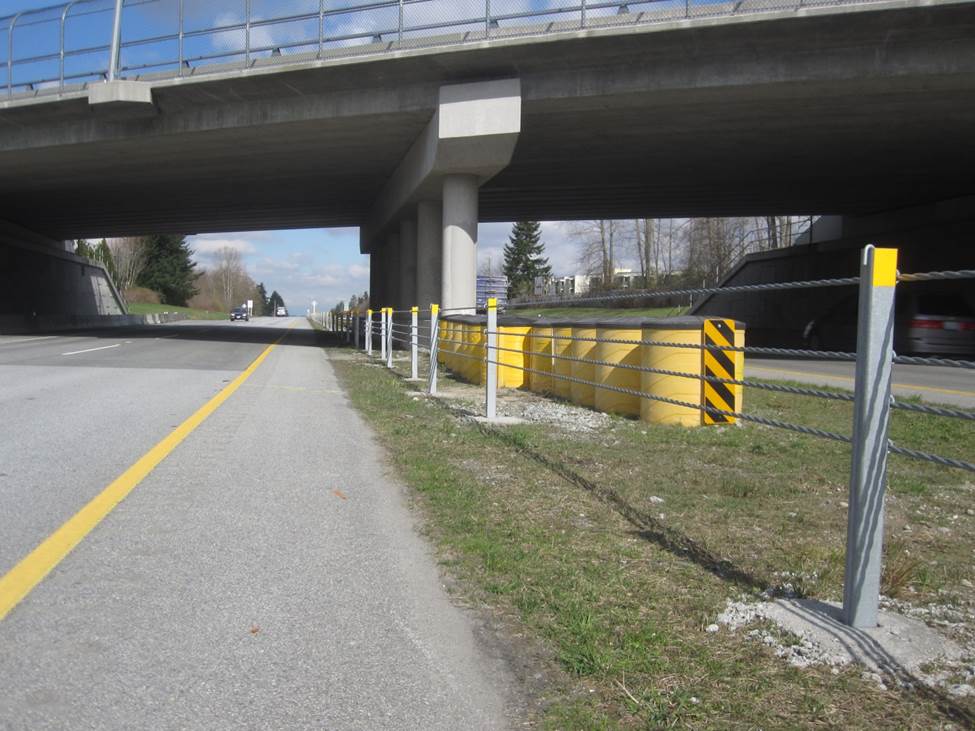 These are just a few of the ways we are working to keep travellers safe on BC Highways. You might have seen some of our other road safety features like:
We constantly monitor highway safety and improve high risk locations wherever we can. We also follow national design guidelines and practices that incorporate road and roadside safety features like travel lane width, shoulder lane width, and clear zones to minimize the crash severity if a vehicle leaves the roadway. Do you have any questions about this or any other work that the BC Ministry of Transportation and Infrastructure does? Let us know in the comments below.
Share this page: