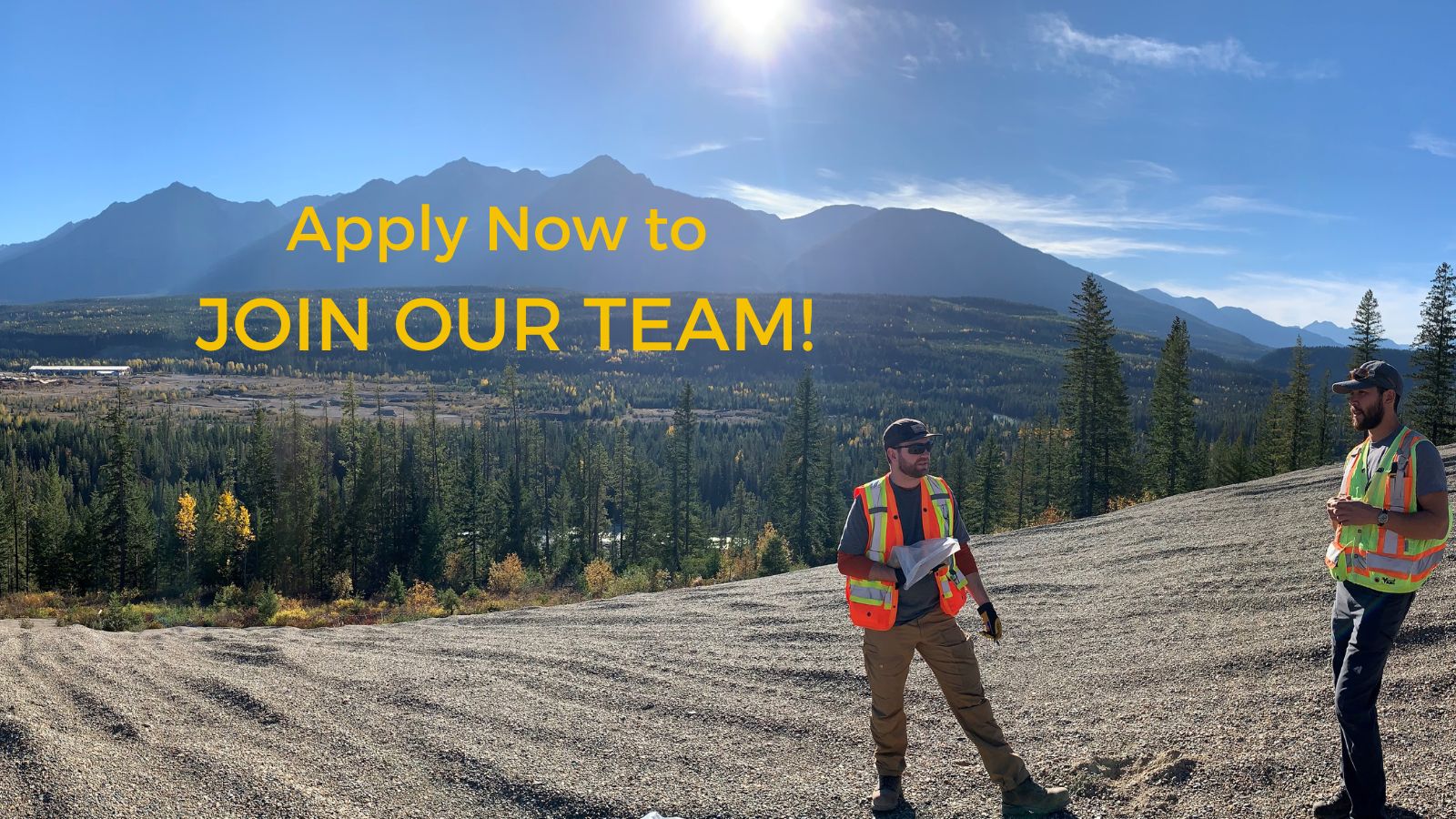 OUR 2023 INTAKE IS NOW CLOSED.
Recent grad? Now's your chance to get that career started. The Engineer-in-Training/Geo-scientist-in-Training Program (EIT/GIT) recruitment has begun for 2023.
The EIT/GIT Program hires recently (within the past five years or spring of 2023) graduated engineering and geo-scientist students into full-time, permanent positions in our organization and rotates them through various work experiences over a 4-5 year period in order for them to become eligible to apply for and attain professional engineering status. The Ministry of Transportation and Infrastructure is an Accredited Employer with Engineers and Geoscientists of BC (EGBC). By joining our EIT/GIT program, you will enjoy the benefits of an accredited EIT/GIT Training Program and expedited application review for professional designation.
We're hiring for positions in each discipline listed below, in various locations right across the province. Check out this link to additional information on our EIT/GIT program, including: qualifications, application process, position types, educational streams, profiles and videos of your colleagues and much more information on the EIT/GIT program.
EIT/GIT job opportunities may include the following engineering specializations:
Highway Design
Structural
Hydrotechnical
Geotechnical
Electrical
Mechanical
Traffic and Safety
Geoscience
District / Project Management
Applications will be accepted until February 12, 2023.
Many of those that have entered the BC Ministry of Transportation and Infrastructure through this competition have grown to become some of our strongest leaders. Are you next?
If you are or know of someone who is a bright, enthusiastic, forward thinking new graduate that would be a great fit in our ministry, please pass along these job postings for them to apply. We look forward to talking with you soon.
Share this page: