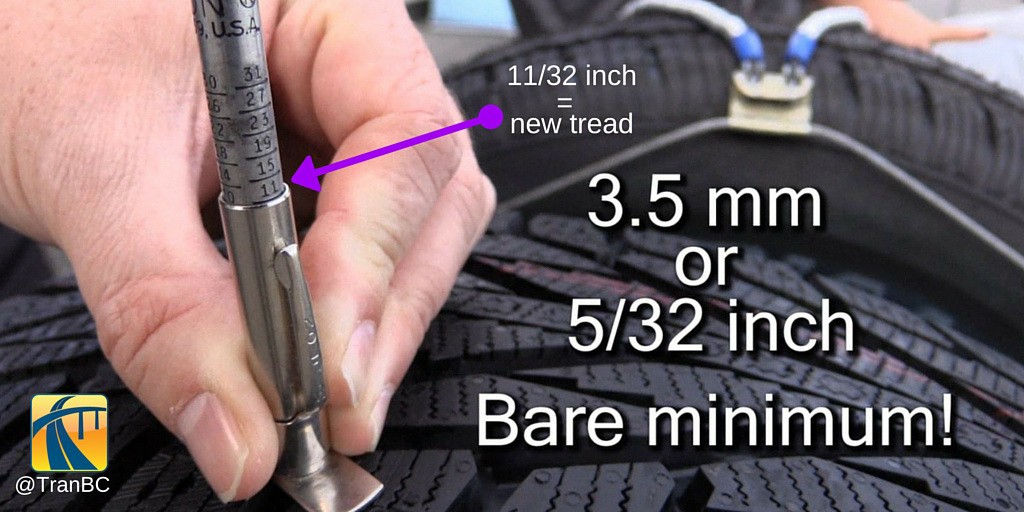 We want to show you how to measure your tires' tread depth. It's painless, quick and easy – heck, we were even able to fit it all in this 15-second video.
Winter tires are important, but only if you have enough tread. Legally, you cannot have less than 3.5 mm (approximately 5/32 of an inch) on most highways in British Columbia between October 1 and March 31. If you barely have the legal minimum depth of tread, you should replace your tires for improved safety on the road.
What's the big deal with tread, anyway? Well, the tread groove disperses water and snow as the tires roll, allowing the tires to make contact with the road. A shallow groove reduces the tires' ability to push water and snow to the outside, which can cause hydroplaning and loss of traction.
If you're looking for more information on winter tire requirements and recommendations, give this blog post a read.
Or, perhaps you missed previous installments of our 15 Seconds to Safety video series? (It's part of the Shift Into Winter campaign). Play some catch-up below.
>> Clearing Snow Off Your Vehicle
>> How to Pack Your Vehicle Emergency Kit in 15 Seconds
Share this page: