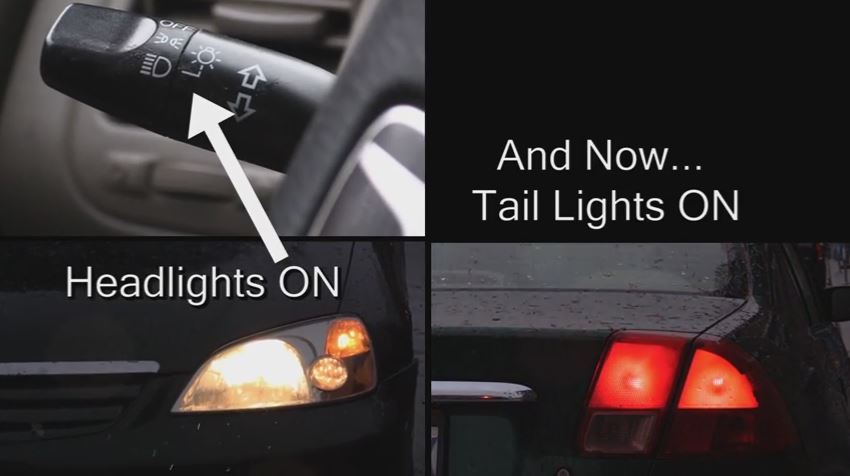 One of the most common mistakes drivers are making these dark, wintry days is failing to activate their tail lights.
If you're ever trailing one of these phantom cars, either during a cloudy day or even at night, chances are there are one or more misconceptions at play.
Misconceptions:
Tail lights are like daytime running lights: they are always on. Not true. They turn on with the headlights.
A lit up dashboard means all lights are on. Not always true. Some newer vehicles' dashboards are constantly backlit.
It's daytime… so, tail lights aren't needed. In reality, tail lights are an important part of being seen from behind, especially in winter when days are shorter and snow, rain, fog, and all-around dreariness are common 24 hours a day.
A flick of a switch can mean the difference between a collision and getting home safely. Watch this quick video to make sure you know your lights.
And while you're at it, check out the other videos in the 15 Seconds to Safety Shift Into Winter series:
> How to Pack Your Vehicle Emergency Kit in 15 Seconds
> How to Measure Tread Depth in 15 Seconds
Share this page: