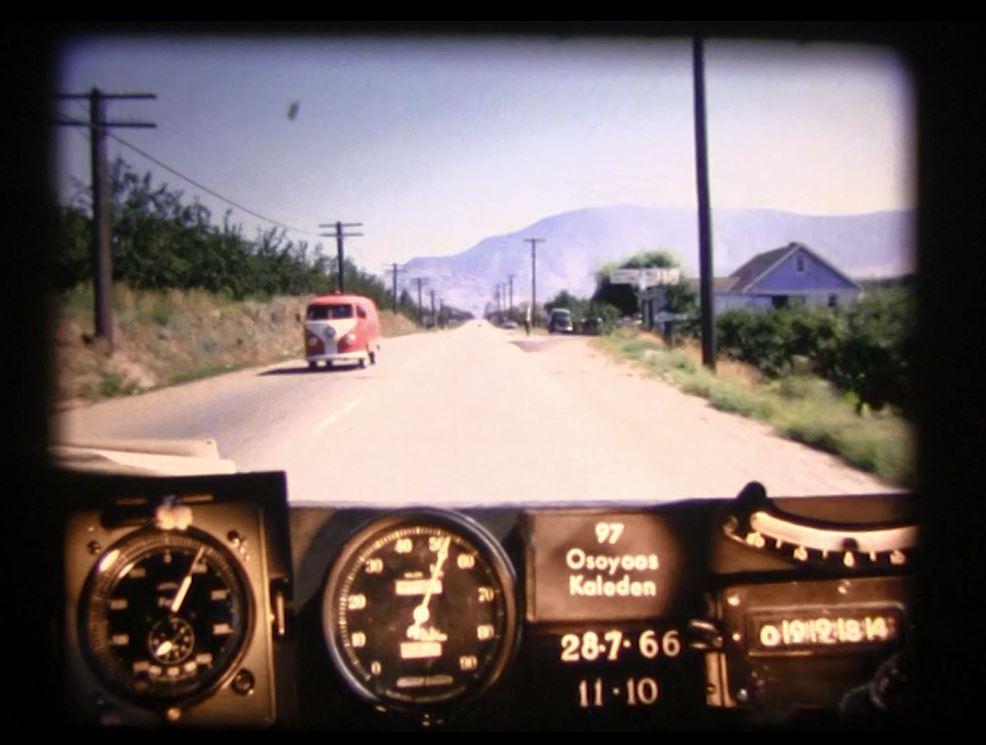 As some of you already know, we've been digging deep into storage and digitizing 16mm photolog footage from 1966 to give you our BC Road Trip Time Machine video series. ("Photologs" were created to capture road condition information across the province and give our engineers the ability to study a particular stretch of road without having to travel into the field.)
So far, we have travelled over the Malahat and along Highway 1 and the original Port Mann Bridge in our time machine travels. Today we are very excited to share the next installment of our series with you – Highway 97 from the U.S. border to Vernon. It's a long ride, so we have broken it up into three segments for you to view; the U.S. border to Penticton, Penticton to Kelowna and Kelowna to Vernon.
Looking back on these old reels reveals a lot more than just pavement condition. The camera installed onto the dash of a car and driven over 9,000 km of BC highways captured some incredible glimpses of our province during the heyday that was the 60's. So sit back, relax and watch a world long gone by in the rear view mirror.
So, where were you in the summer of '66? Did you see someone or something you recognize in these films? Let us know in the comments below. You can also connect with us on Twitter, Facebook or check out our collection of snapshots of life as it looked to those living and travelling along BC highways during the year 1966 on Flickr.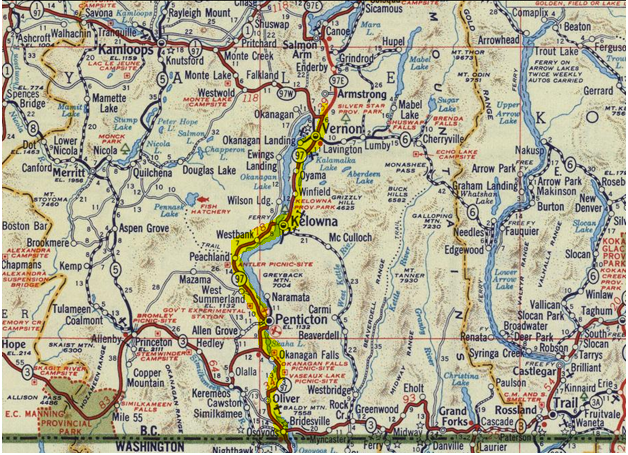 Want to see more about the history of BC highways? Check out these links below:
Share this page: