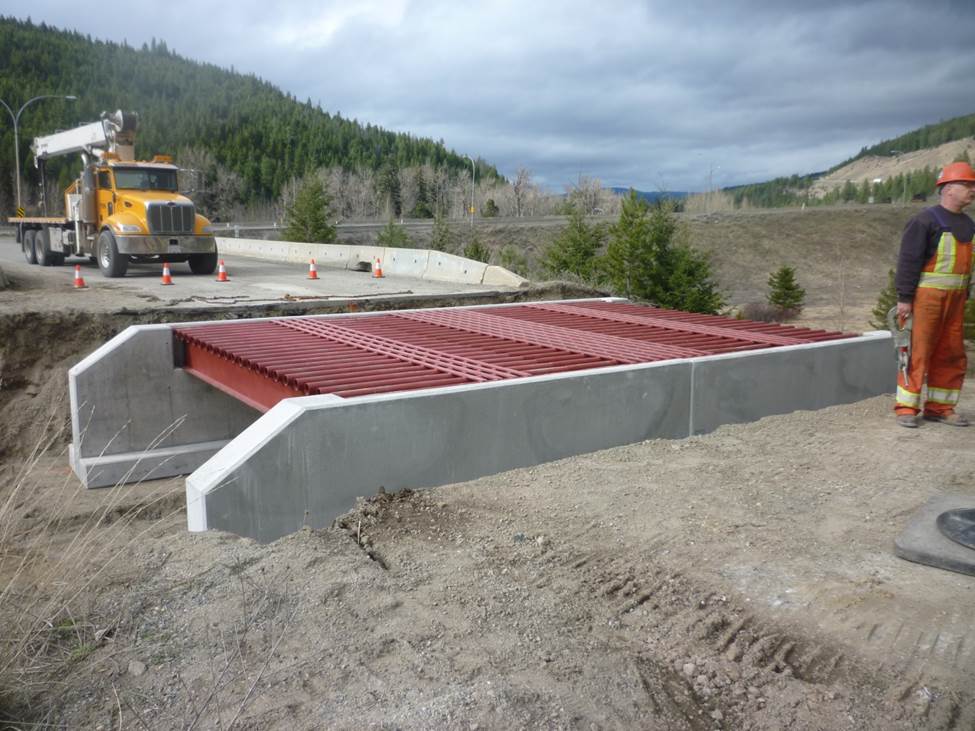 Keeping motorists and wildlife separated on BC highways is a big job, but the safety of the travelling public is our first priority. That's why we are excited about the recent installation of two ungulate guards at Exit 256, Kingsvale on Highway 5 (the Coquihalla).
What the heck is an ungulate guard you ask? Let us explain.
"Ungulate" is the scientific name for any animal with hooves (such as a deer, cattle, pigs, horses) and an "ungulate guard" is a type of bridge deck with round metal beams spaced far enough apart along the top that ungulates are unable to cross it. We use them as a part of our Wildlife Exclusion System which includes other nifty tools like: one-way gates, jump outs, overpasses and underpasses, in order to deter wildlife from accessing highways. Our maintenance contractors across the province keep track of the number of animals struck on highways and we use that information to plan future exclusion projects. Those numbers identified the Kingsvale area of BC Highway 5 as a priority for the installation of a wildlife exclusion system.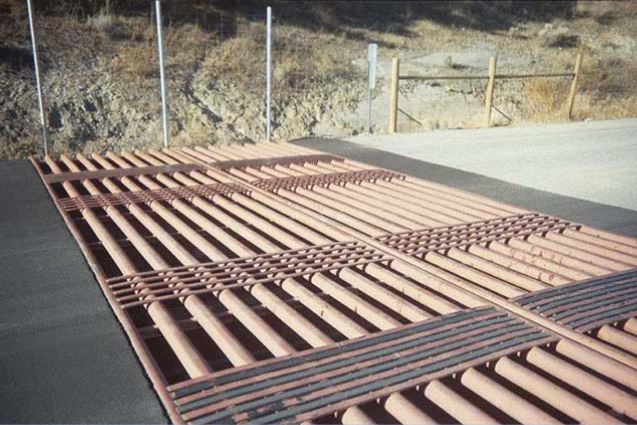 The Kingsvale Ungulate Guard project involved the installation of two guards (which replaced smaller cattle guards) along with eight concrete abutments (weighing in at 22,000 lbs a piece) or four abutments per ungulate guard. The guards themselves are 16′ long x 24′ wide. When tied into the eight foot tall exclusion fence, the highway is much safer for the travelling public and for the animals too! We like that.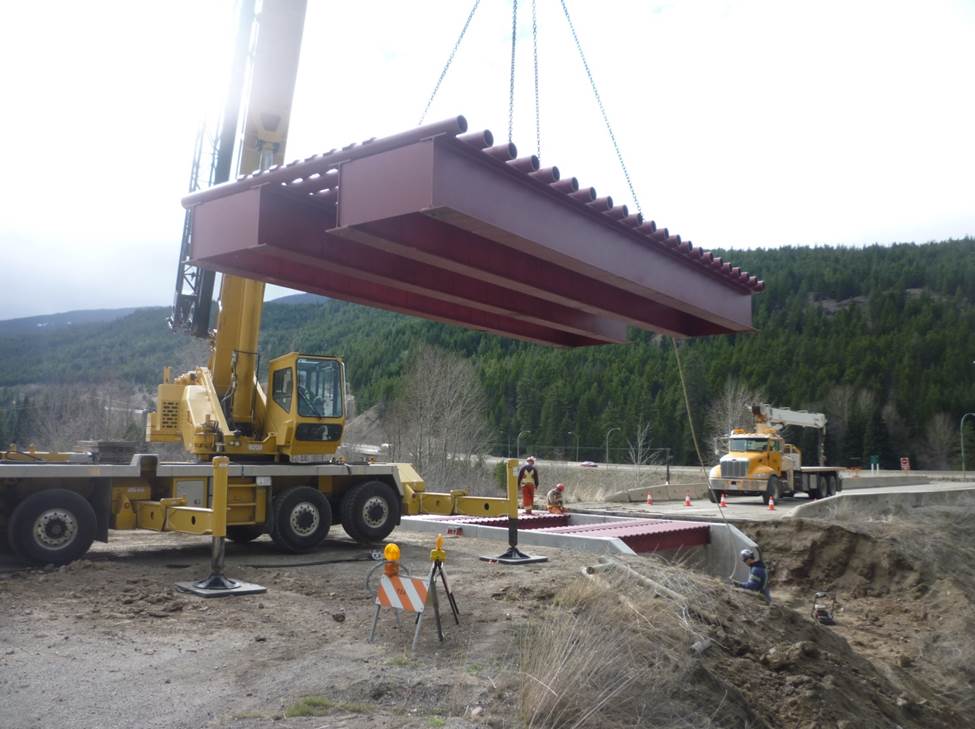 Our exclusion tools have proven to be very effective in reducing the potential for wildlife collisions with drivers in the province. We like that too. If you have any questions about wildlife exclusion work or any other type of work the Ministry of Transportation and Infrastructure does, let us know in the comments below.
Did you find this article interesting? You might want to check out these related links:
Wildlife Matters on BC Highways
It's Amazing to See Wildlife Crossings Like Never Before
Burrowing Badger Caught on BC Wildlife Underpass Cam
Share this page: