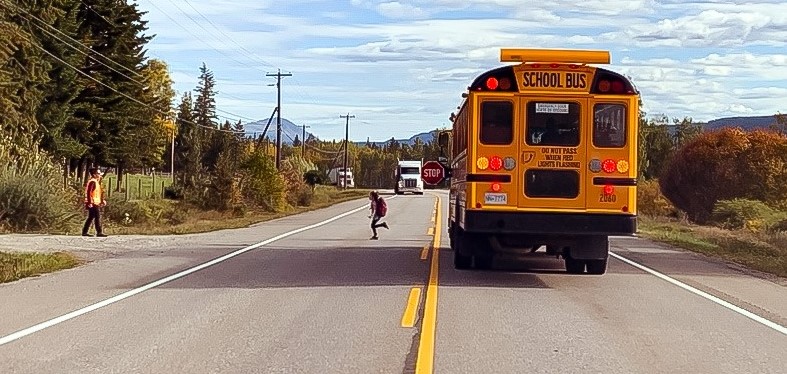 From September to June, parents in rural areas send their children off to school on the big yellow school bus, trusting that their child will get to class and back home safely each day. They are counting on motorists to do the right thing (the law-abiding thing) by coming to a complete stop when approaching a school bus with its red lights flashing.
Sadly, not everyone does stop when the school bus lights are flashing and kids could be on the road. And every time someone doesn't stop for the bus, a child's life is at risk. This is becoming a concern in School District No. 60 (Peace River North) near Fort St. John. The area has a very young population and the highest birthrate in B.C. That's a lot of kids of all ages walking on highways to board the bus, or to head home after stepping off the school bus.
Around Fort St. John, school bus drivers are seeing motorists "running" school buses (just like running a red light or stop sign – and just as dangerous) on a daily basis.
"School bus drivers document the offending vehicle's licence plate number and file reports to the police, who then press charges," says School District No. 60 Safe Stop Coordinator Cindy Dettling. "It is sad, but drivers need to be reminded of the importance of stopping for the flashing lights of school buses."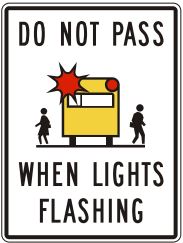 To bring attention to the issue, the school district and the Ministry of Transportation and Infrastructure hold an annual "Safe Stop" event where the big yellow buses are parked around town to attract attention. School district employees and other safety allies talk to people and hand out "Safe Stop" flyers, and a Commercial Vehicle Safety and Enforcement officer is there to speak drivers and the public.
"Basic poor driving is putting busloads of kids in jeopardy," says our Area Manager Florian Kund, who has a niece nearing school age. Florian is acutely aware of past school bus tragedies and where there have been near misses.
Adam Ranger was five years old when he was killed by a truck near his driveway, after exiting a school bus, in 2000, in Ontario. Adam's family channelled some of their grief and anger into the "Let's Remember Adam – Stop for the School Bus" campaign which continues today.
"I often wonder what kind of man he would be, what he would do for a living, and what his job would be," Adam's brother Pierre Ranger told CBC News. "But, I'll never get to find out because someone didn't stop for the bus lights."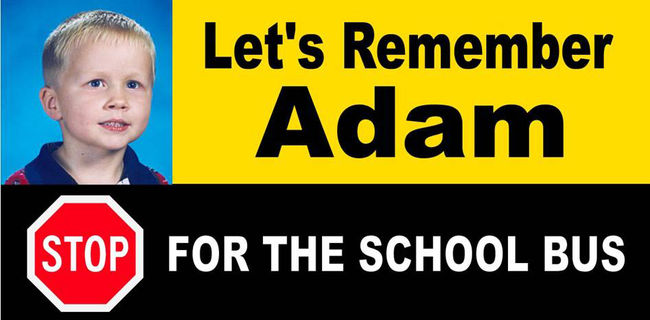 So, next time you see a school bus stopped with its lights flashing, remember Adam, youngsters in the Peace area and kids everywhere. Think also of the parents, siblings, grandparents, relatives, friends and neighbours who are waiting for the children return home safely. Then stop.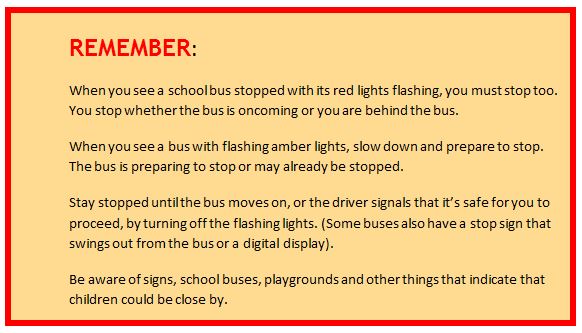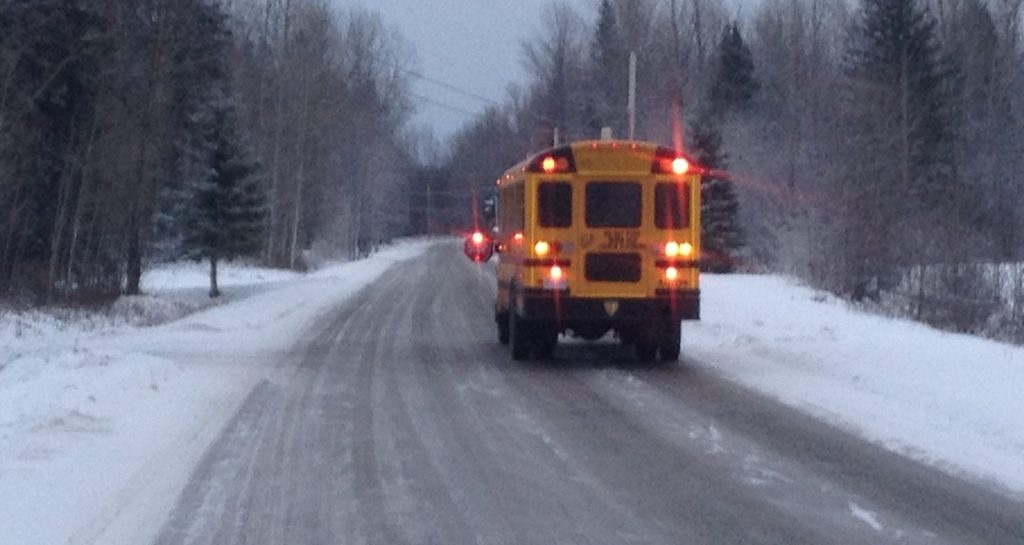 Share this page: