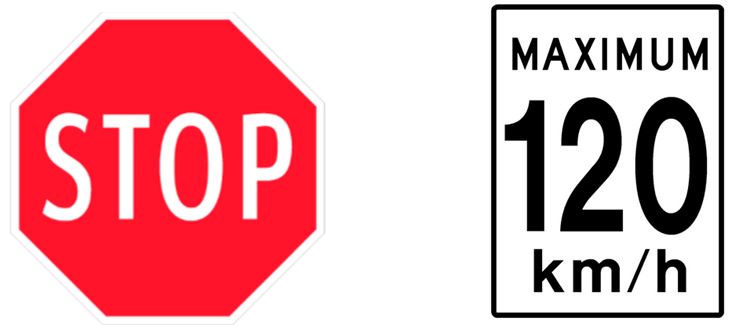 A large part of our job here at the Ministry of Transportation and Infrastructure is to make sure that BC's highway system is safe and reliable for everyone who travels on it – from car poolers to commercial drivers. In order to do that job, we have to communicate information about the road ahead of you quickly and efficiently. While we have developed many ways to communicate road conditions with you (DriveBC, Dynamic Message Signs and Social Media come to mind), it's the simple traffic sign which does most of the communication for us across the province, often in far less than 140 characters (Twitter plug!).
Traffic signs come in a variety of shapes and colours but the bottom line is that they all have something important to tell you.  They give you directions and tell you about routes, destinations and points of interest along the way. They also identify laws (think speed limits and stopping), and warn of hazards which may not be evident (like avalanche areas). We review our traffic signs regularly to make sure they are still effective and if we find that they are no longer doing the job they were intended to, we will remove them or replace them with improved signage. We try to keep sign usage to a minimum to make sure that motorists are not overwhelmed with information and can focus on the most important task at hand – driving safely.
1. Regulatory Signs (above) – Usually in black and white (but sometimes seen in red and white), these are the Rules of Road, as defined in the Motor Vehicle Act, (aka the law). These are the stop and do not enter signs – the ones which communicate the message with little or no text. You know them, you obey them, and we love them.
2. Warning Signs – These signs are designed to call attention to potentially hazardous/dangerous conditions on or adjacent to a roadway. They say "HEY! WATCH OUT FOR THIS" in not so many words. Warning signs are yellow with black information.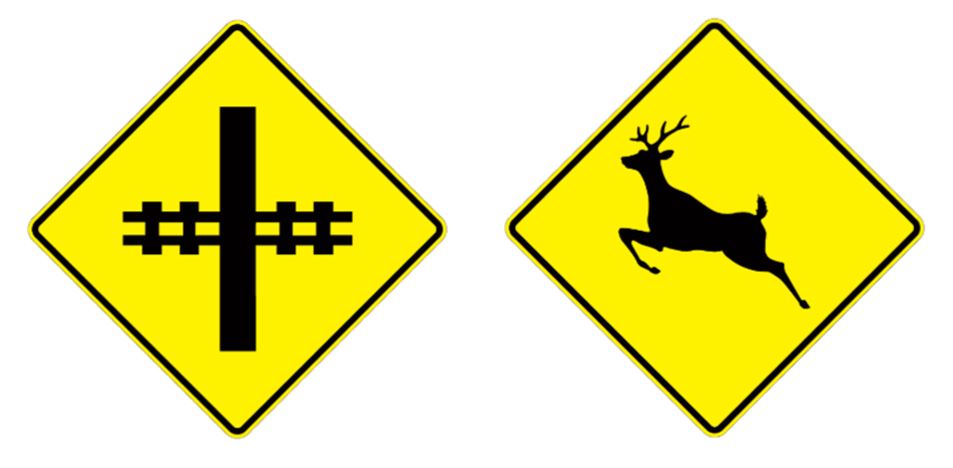 3. Guide Signs – Show you the way home (or how to get away from it all) with route numbers, destinations, direction and distances as well as transportation and emergency services information displayed, usually on a green background with white writing.

4. Information Signs – These signs give you general information, such as points of interest, and geographical or cultural information. They tell you when to pull over for the perfect picture of your road trip, or where you can take a break and have a snack.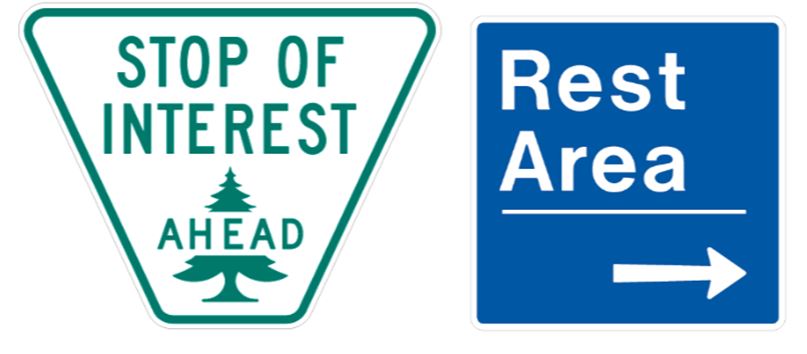 5. Construction Signs – Alert you to construction ahead and how it is impacting the road. They tell you to slow down and be aware of changes to normal traffic patterns. They are fluorescent orange with black information.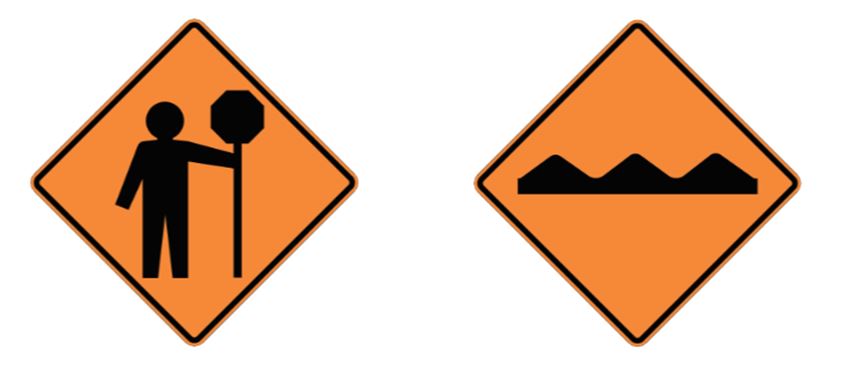 6. Service and Attraction Signs – Also in blue and white to complement our information signs, these signs tell you where you might find food, gas, lodging, boat launching areas, Sani-stations as well as tourist attractions, such as: zoos, gardens, museums, artisans , even theme parks!

7. Supplemental Traffic Signs – If our incredible catalogue of signs doesn't hold just the right sign for the situation, we have a backup catalogue which includes everything else – such as: scenic routes, wine routes, environmental awareness signs, adopt a highway signs and farmer's market signs – everything you need to know to make your next trip even better!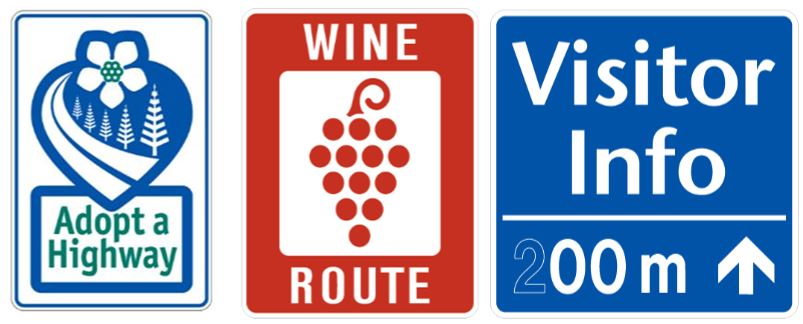 So, there you have it, a quick rundown of how we use traffic signs in BC. Do you have a question about traffic signs that we didn't cover here? Let us know in the comments below.
Did you find this content interesting? Check out these related links:
Share this page: