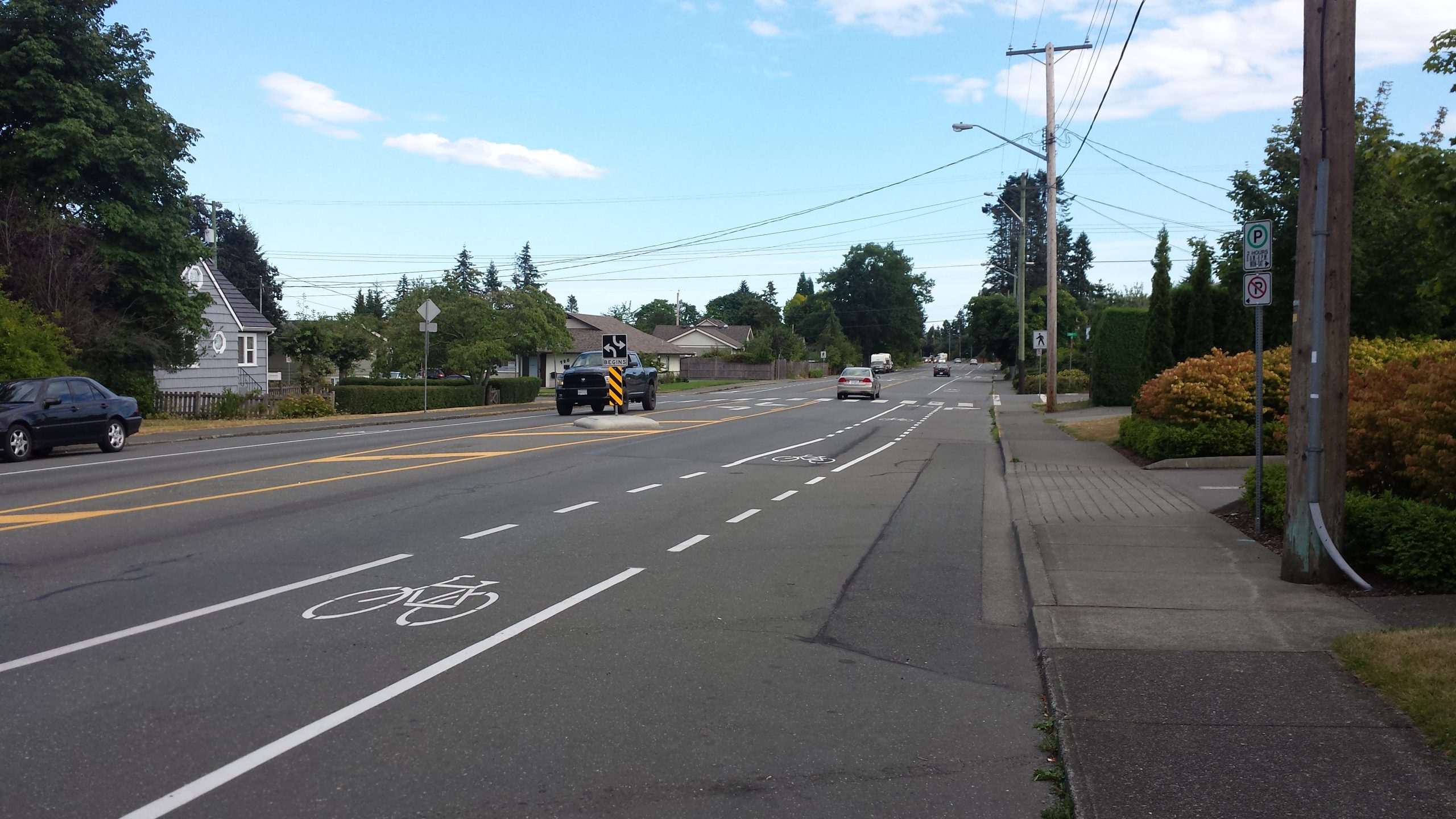 Every year, an average of over 1,500 cyclists are injured in B.C. (This sad statistic is from ICBC).
Whether on fat tires or skinny tires, everyone driving and cycling, needs to share the roads and the responsibility for safety.
Cyclists are entitled to use the majority of provincial roads – from smaller two-lane highways around popular cycling destinations, to remote highways like the Stewart-Cassiar, to high-speed, high-volume routes like the Lougheed Highway (Highway 7). Plenty of people cycle provincial highways to commute to their jobs, whether in Northern B.C. and Vancouver Island, or the Lower Mainland and Southern Interior, and not just during Bike to Work Week. Plus cyclists pedal provincial highways for recreation, fitness, tourism and occasionally, competition.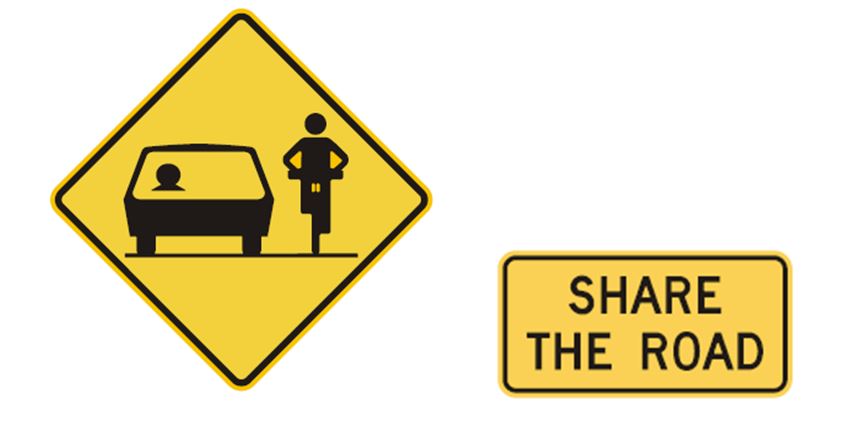 In some places, the routes may not have shoulders or bike lanes. In others, they do. Wherever cyclists and drivers may be, here are 10 ways to savor the open road, stay aware of all types of travellers and keep safe.
Top Tips for Cyclist-Savvy Drivers on Highways:
Don't drive on the shoulders and don't cut into the curve – there may be a cyclist (or pedestrian) around that bend.
Watch for cyclists, if you're turning onto the highway from a driveway or other road.
Shoulder check before turning right, and scan for cyclists when turning left, to ensure you spot cyclists.
Top Tips for Cyclists on Highways:
Keep your bike tuned up – especially before the season's start and bigger bike treks. Do it yourself or turn your two-wheeled transport over to a bike mechanic.
Before you launch, plan your route to travel bike lanes and paths as much as possible. Cycling routes can be found on Google Maps and many municipal websites.
Be sure your bike's headlight can be seen at 150 metres, and your rear red light and reflector is visible from 100 metres.
Wear reflective gear to help keep you visible in all weather and at all times of day.
Give your trusty helmet an occasional look over to ensure it will still protect you in a crash. (Of course you always wear your approved cycling helmet because you want to shield your head, plus it's the law.)
Stay tuned to what's around you – not to ear buds. Look well ahead for hazards like gravel, potholes and wildlife.
Watch for vehicles entering your route from other roads or laneways.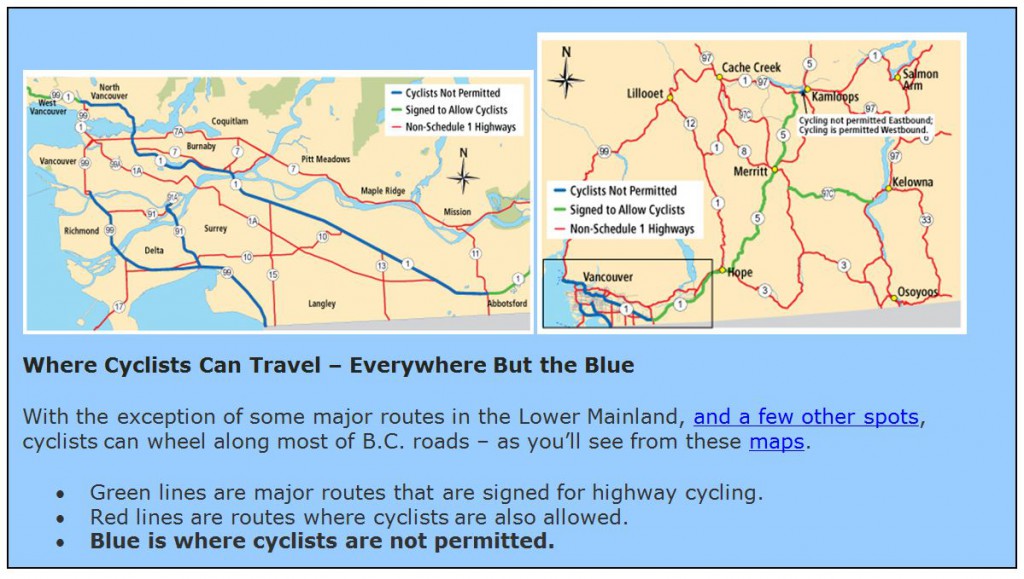 B.C. is a big, beautiful province for driving and cycling. No matter what your tire width, you can enjoy the open road and help keep everyone safe, by watching out for all types of wheeled transportation.
Have you checked out Active Transportation, where you'll find loads of useful information, including how we're working with communities to enhance cycling infrastructure?
Share this page: