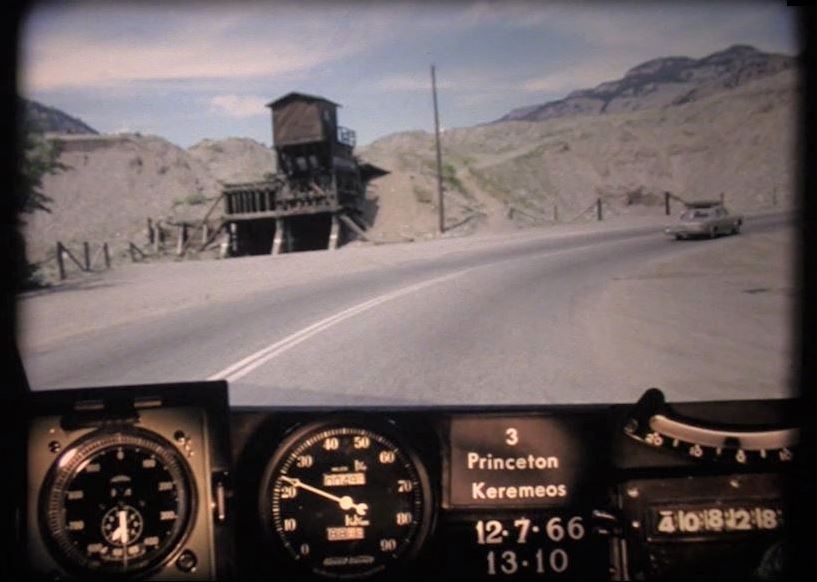 History nerds – get ready! We've fired up the Road Trip Time Machine and pointed it at BC Highway 3 for a look at this iconic road as it was between Princeton and Crowsnest on the Alberta border, in 1966. Woooo hoooo!
Beginning just outside of Hope and running along the southern edge of the BC and across the Alberta border, BC Highway 3 (also known as the Crowsnest Highway or the Southern Trans-Provincial), is an important route for travellers in and out of our beautiful province. These videos pick up where we left off in our last installment on BC Highway 3 as it travelled between Hope and Princeton. From Princeton, we head southeast past Hedley and Keremeos towards Osoyoos. From Osoyoos, the time machine travels east toward Creston. Leaving Creston, the time machine travels through Cranbrook, Fernie and onto towards Crowsnest. There's a little bit of everything in these reels – small towns, rivers, mountains, valleys, orchards, lakes and more. So – climb in and buckle up – you won't want to miss a frame.
Ch-Ch-Ch-Changes!
As with all things – the only true constant is change – and this route has seen its share of changes over time. Along with many standard safety improvements, such as widening, new alignments, improved signage, turning lanes and exits, the ministry has also worked hard to create new, more efficient connections between communities on the corridor.
 Princeton to Osoyoos
Before the road through Richter Pass opened (connecting Keremeos directly with Osoyoos), travellers had to take Highway 3 north from Keremeos to Kaleden. From there, travellers then had to travel south towards Osoyoos and eastward again toward the Alberta border. The Keremeos – Kaleden route is now designated as Highway 3A.
Did You Know? Until the opening of BC Highway 97C (aka the Okanagan Connector) in 1990, Highway 3 was the fastest route connecting the coast of BC to the Okanagan.
Osoyoos to Creston
Many new alignments will be visible to locals familiar with this stretch. Gone are the Greenwood Tunnels (well, one tunnel does remain, but the highway now goes around it). Blink at 23:51 and you miss the community of Blueberry – now just a memory.  In 1966, traffic had to pass through Salmo (via present day Airport Road) to travel west to Burnt Flat and Kootenay Pass. The Kootenay Pass (aka Salmo-Creston Cut-off) was only two years old at the time this video was captured. We counted five cars pulled over along the Kootenay Pass due to overheating – an issue that still happens today – as this is the highest point on the Crowsnest highway. Also notice, the "Big Cut" taking travellers to the intersection with Highway 3A isn't there, meaning travellers had to go down Highway 21 and back up Hood Road to get there.
Creston – Cranbrook – Crowsnest (Alberta border)
Many parts of this stretch will look familiar to local travellers, including the community of Cranbrook. Wherever possible – the ministry continues to make improvements – such as widening, barrier installation and turn lanes for added safety. A big change to note since 1966, is the shuttering of the coal mining towns of Natal and Michel, close to present day Sparwood. This once thriving community is now only a memory, but time travellers can get some very cool snapshots of the community, as it was, near the end of the reel.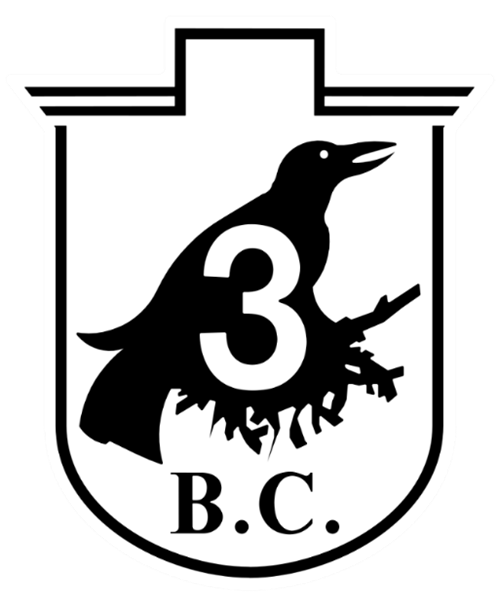 Community Names
Cascade, Kinnaird, Kaleden , Tadanac and Waneta were once communities significant enough to be used as directional start and end points to sections of highways in these photologs. While these communities still exist, their importance as a directional marker has "gone by the wayside". Oh, and speaking of names, at the time this video was captured, BC Highway 3 was more commonly referred to as the Southern Trans-Provincial, reflecting its importance as a primary route in and out of the province. It wasn't until 1977, that the entire stretch was officially named "Crowsnest Highway".
Where Did These Videos Come From?
These videos are called "Photologs". They were created by the ministry as a tool to capture road condition information across the province and give our engineers the ability to study a particular stretch of road without having to travel into the field. These original photologs were collected by rigging a camera onto the dash of a car which took still images every 80 feet or so and then running them all together as a single film. You can see them all on our YouTube channel.
Video Moving Too Quickly?
Did you know that we slow these videos down to about 25 percent of their original speed before we share them? Even then, they can move pretty quickly. If you blinked and missed something – don't worry – we've done the leg work for you and collected a great selection of still images over on our Flickr channel. Otherwise, follow the steps outlined in the image below, to reduce the speed even further.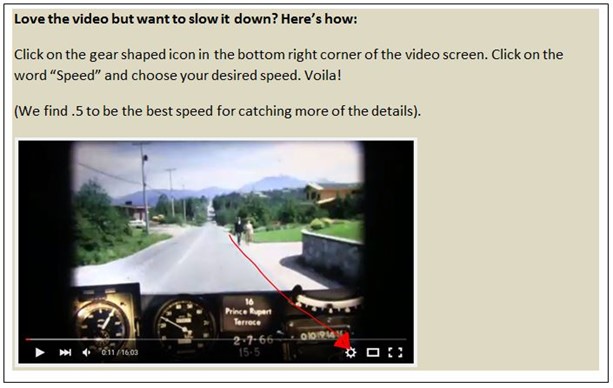 What Did You See?
Did you notice something in this video that is long gone or something that has been there for, like, ever? Let us know what you see (or don't see) in the comments below and stay tuned for more episodes as we work our way through the rest of the 1966 photolog footage.
Looking back on these old reels reveals a lot more than just pavement condition. The camera captured some incredible snapshots of our province during the 60's. We loved catching a glimpse of three shirtless boys, walking along the highway on a warm summer day (gave us a real Stand By Me vibe). We also spotted a farmer driving his tractor and combine on the side of the highway in the Similkameen Valley, and a hitchhiker dressed all in black, just outside of Princeton. Oh, and – PUNCH BUGGY! No returns.
Want to see more about the history of BC highways? Check out these links below: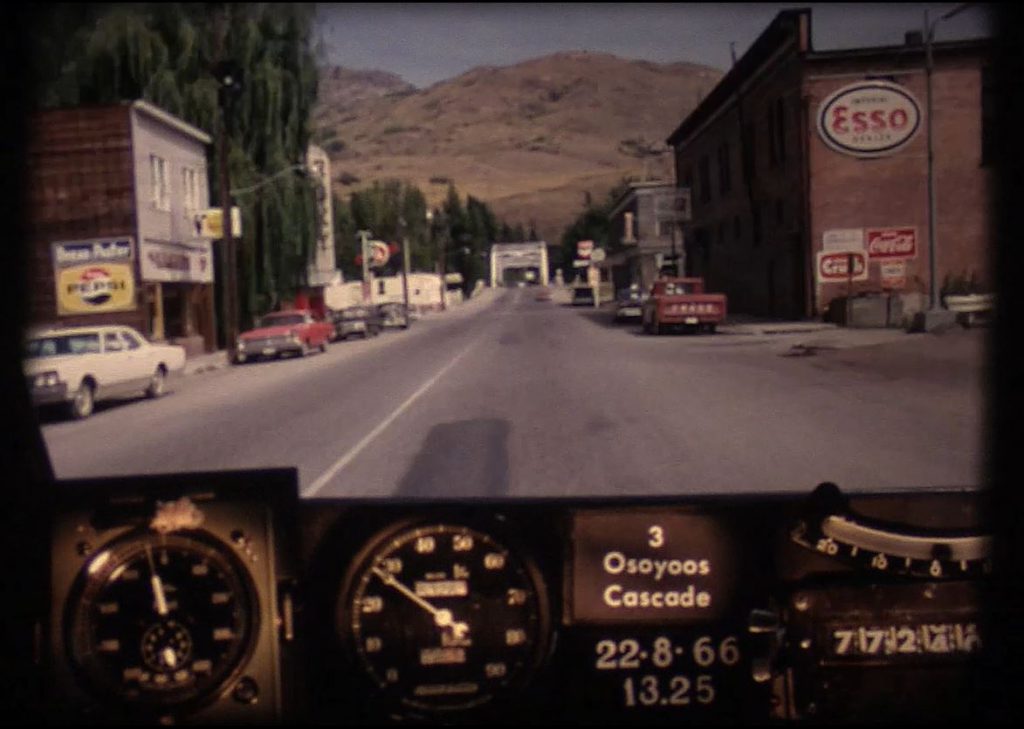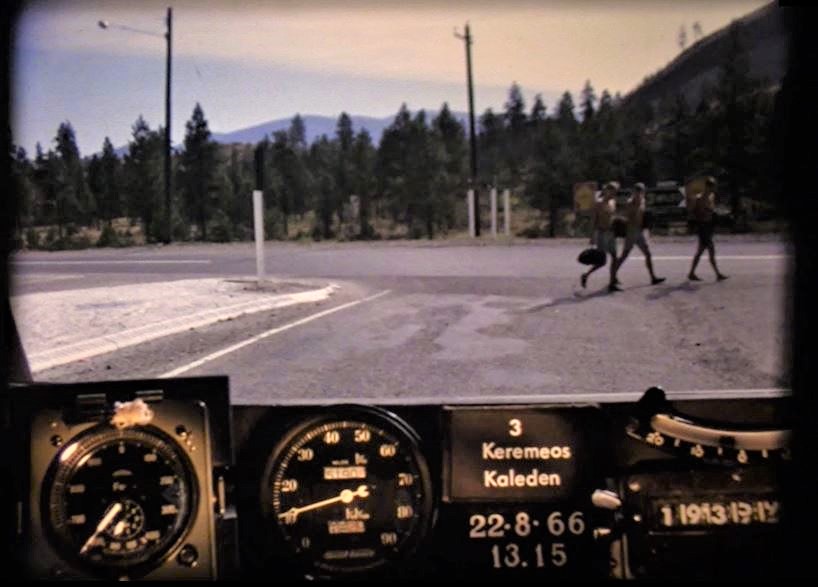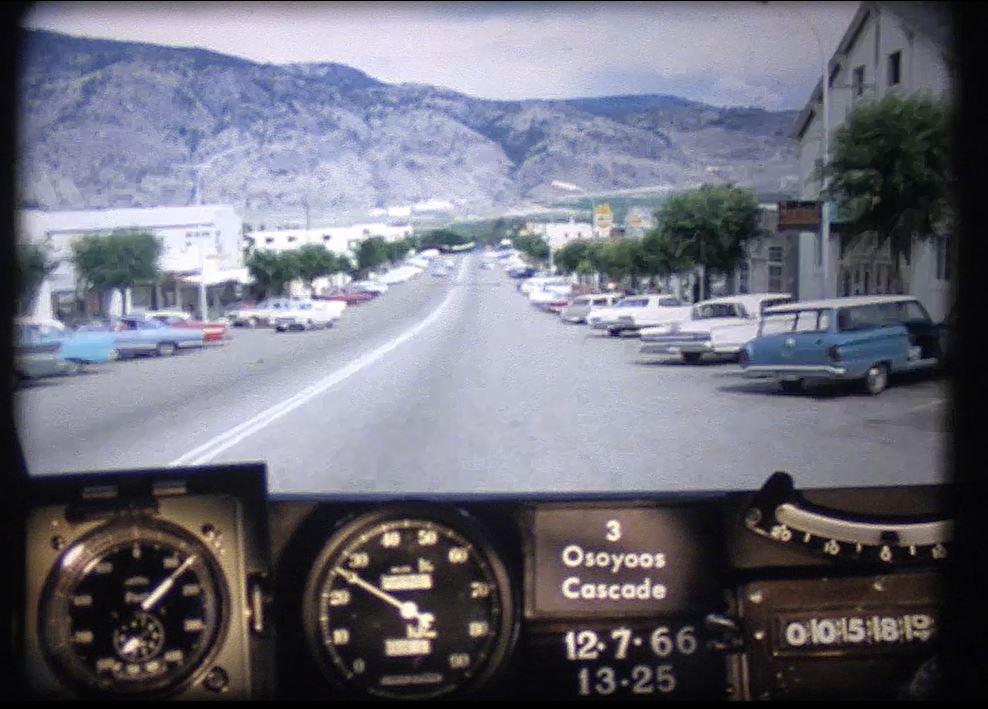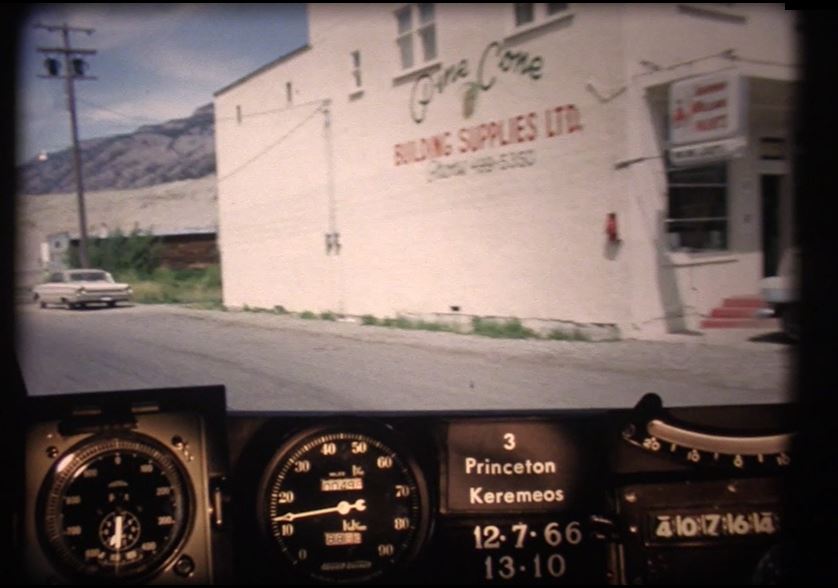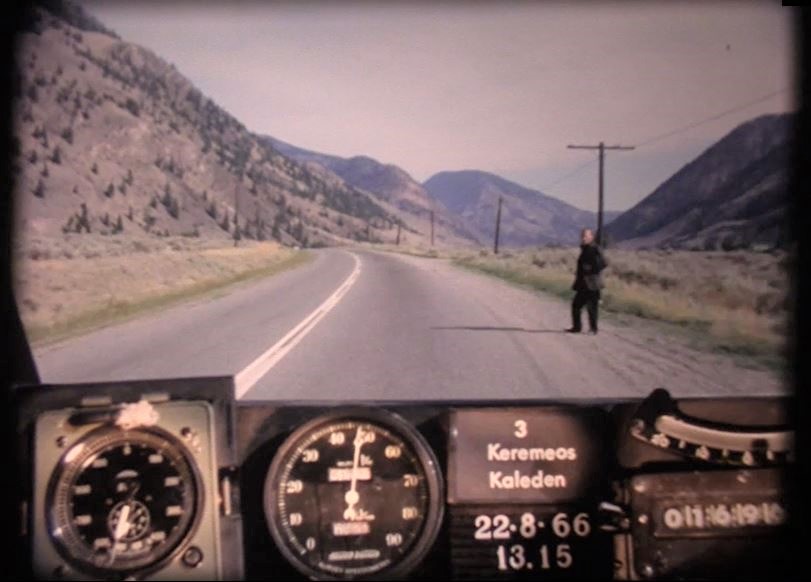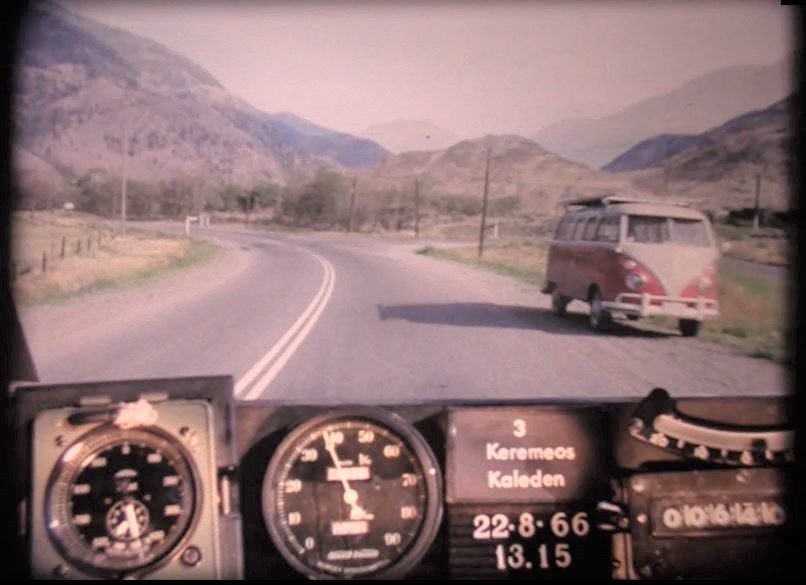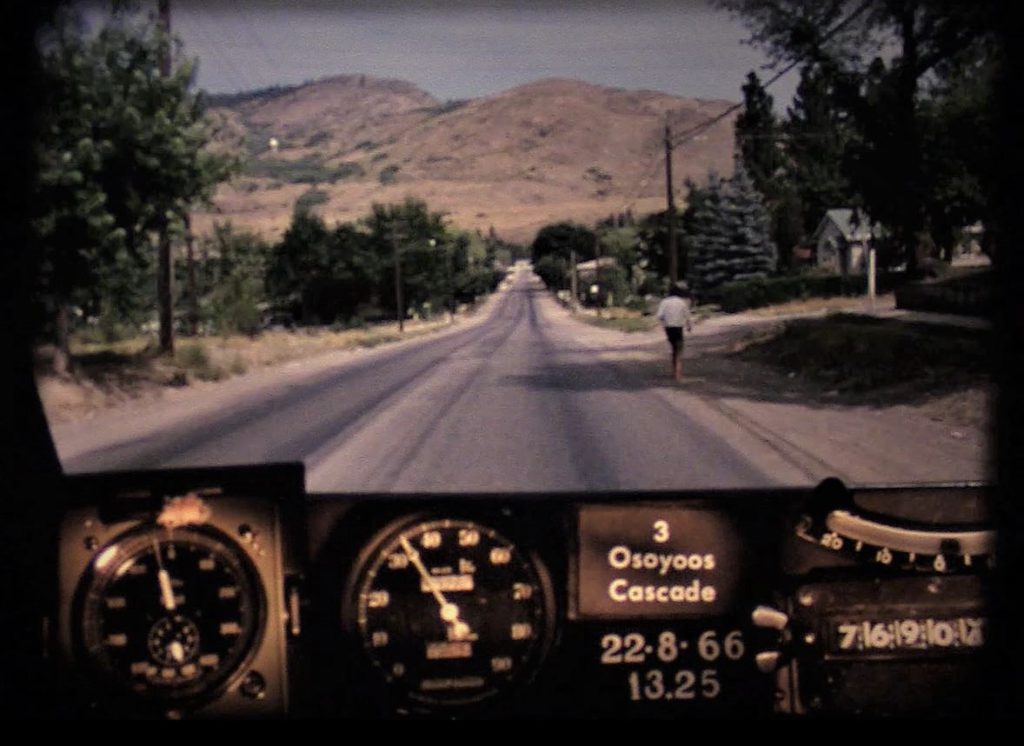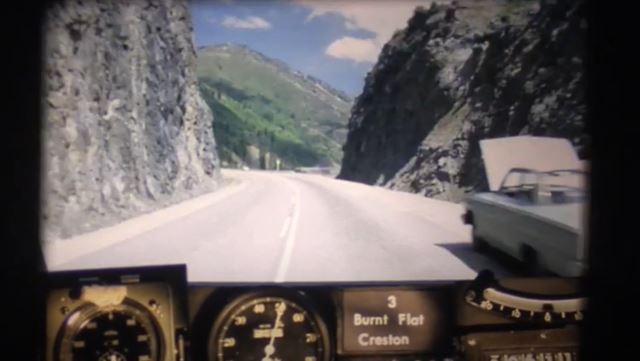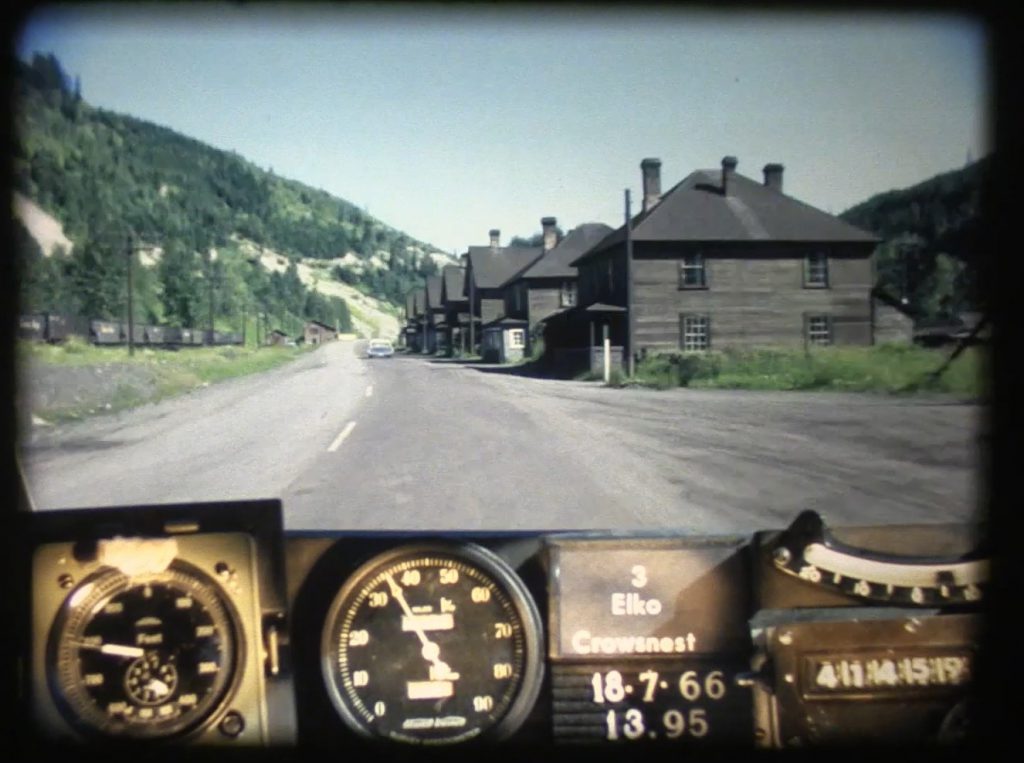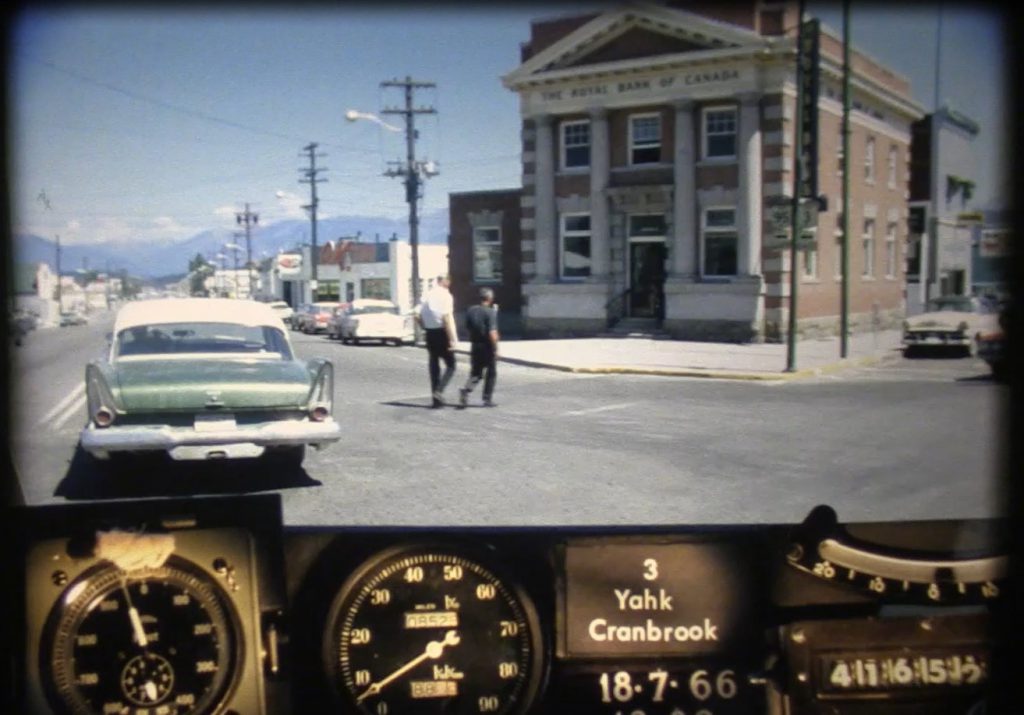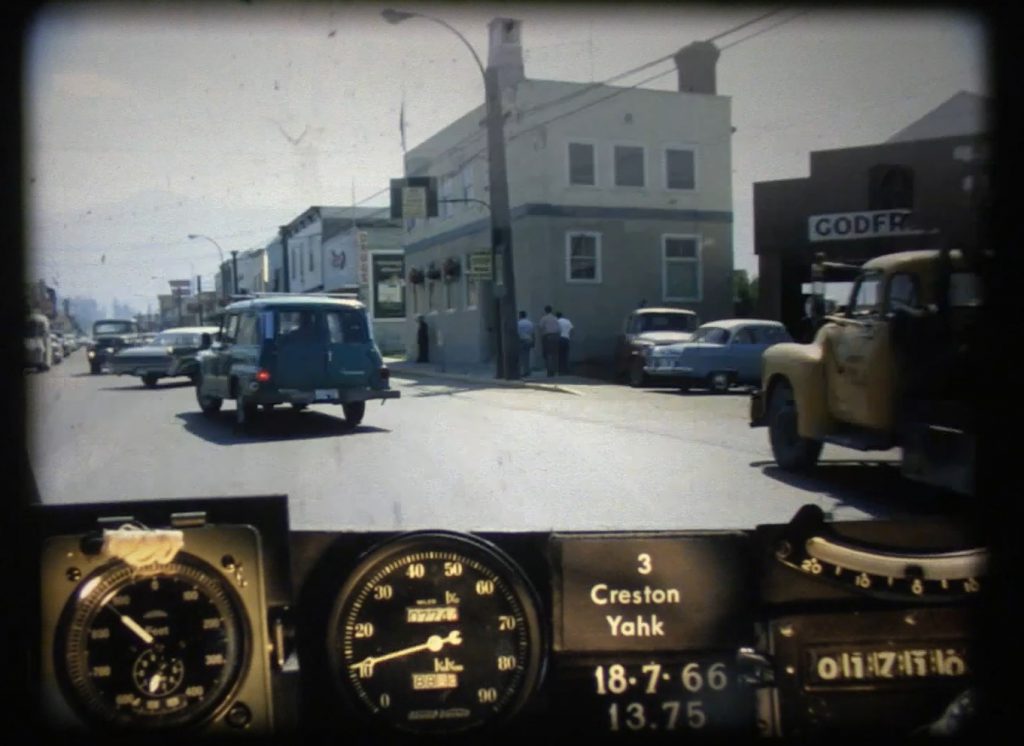 Share this page: