"Are you guys going to continue these posters? These are pretty good, brings light to the types of things that your officers and inspectors find.
These posters also provide an educational component as well as brings public awareness to the types of safety violations that happen both in the transport industry and private transport of personal belongings."
Charles, via Pt. 1 blog comment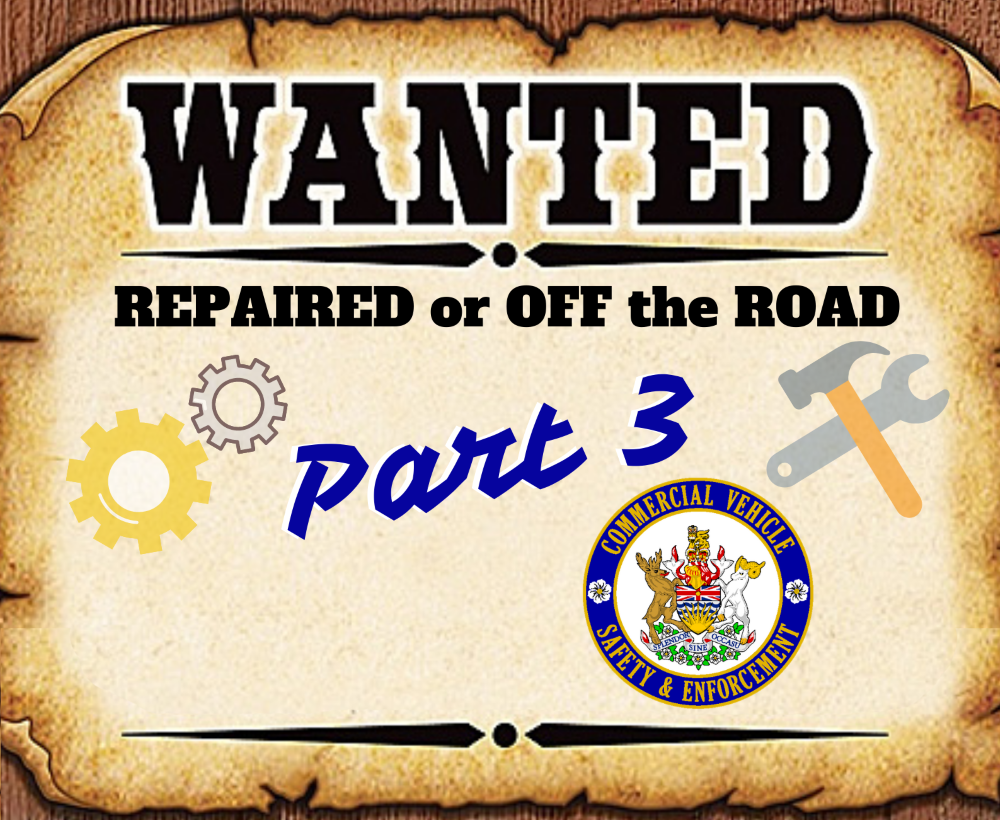 Back by popular demand! We've rounded up more examples of vehicles our Commercial Vehicle Safety and Enforcement (CVSE) officers have corralled due to safety infractions.
And yes, we thought of leading with a classic movie quote from some old Western, but the above comment from one of our readers was just too perfect because it hits the mark on why we continue to post these "Wanted" posters.
Some vehicle safety violations can be hidden to the naked eye. For these posters, we've chosen vehicles that are much less discreet – you just know something's wrong as soon as you look at them.
But like we said, not all safety violations are obvious. We want to stress the importance of doing a thorough pre-trip inspection and using common sense when deciding to turn the ignition and take to the road.
You'll notice a variety of vehicles are included in these posters. While CVSE focuses on commercial transport enforcement, they have the legal authority to stop any vehicle in order to address an imminent hazard (the shocking case of the Porthole Peeper is a good example of this).
Carriers and drivers, please do your homework! Safety standards are clear and available; there's even a handy online course to help you understand National Safety Code requirements.
We know most drivers make responsible decisions when it comes to safety. Our goal here is to educate drivers about the many factors involved in making a vehicle roadworthy.
Take a gander at these vehicles CVSE wants repaired or off the road…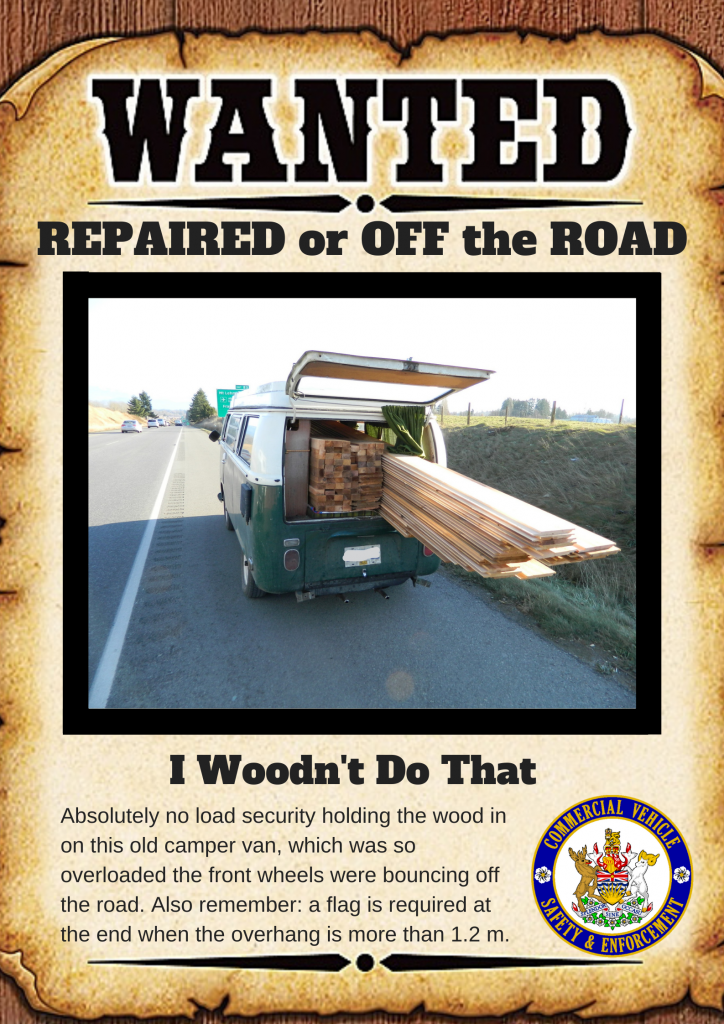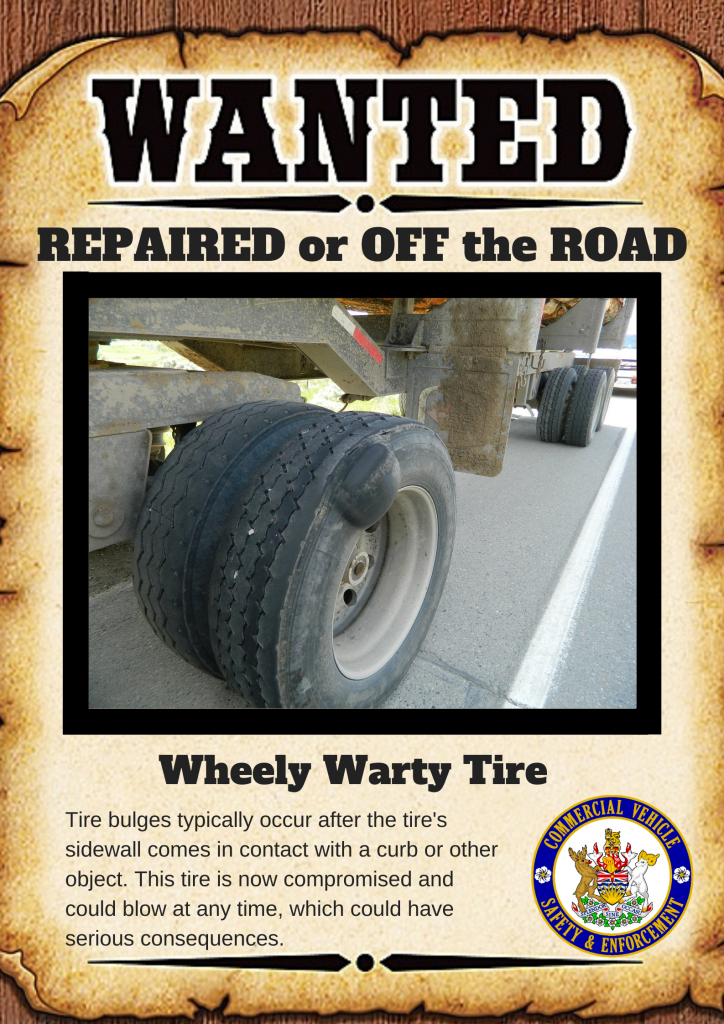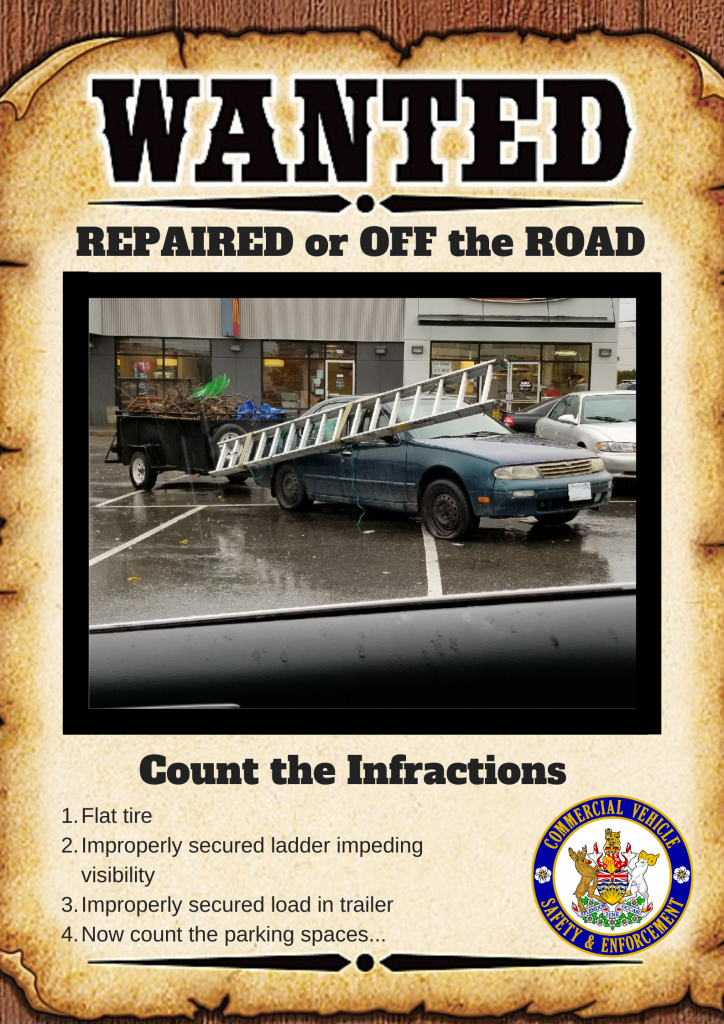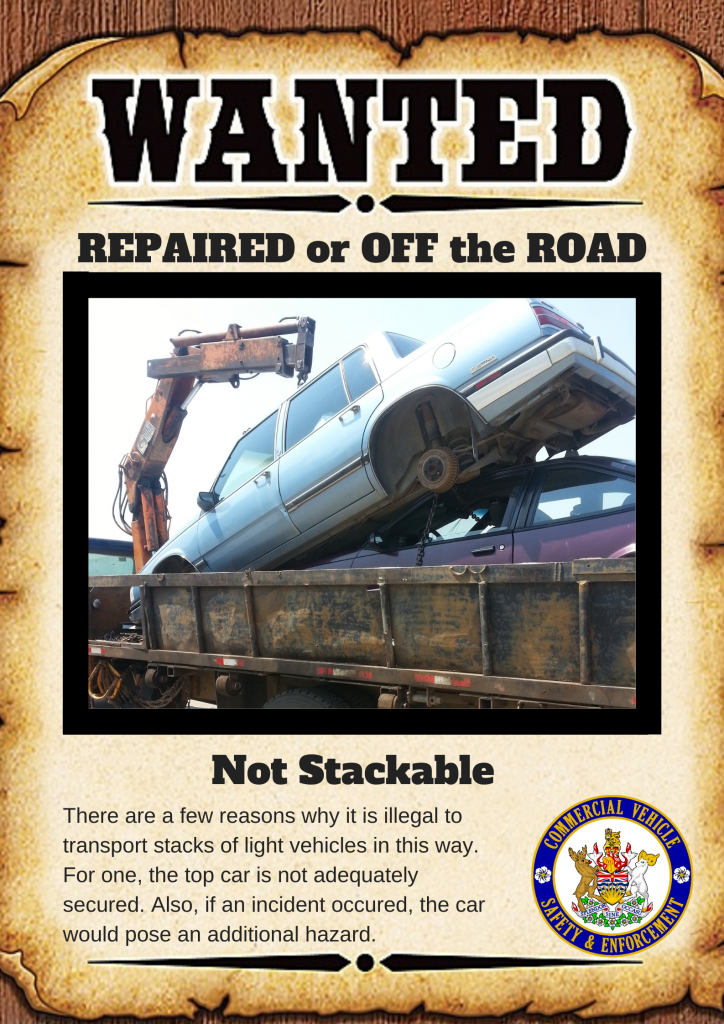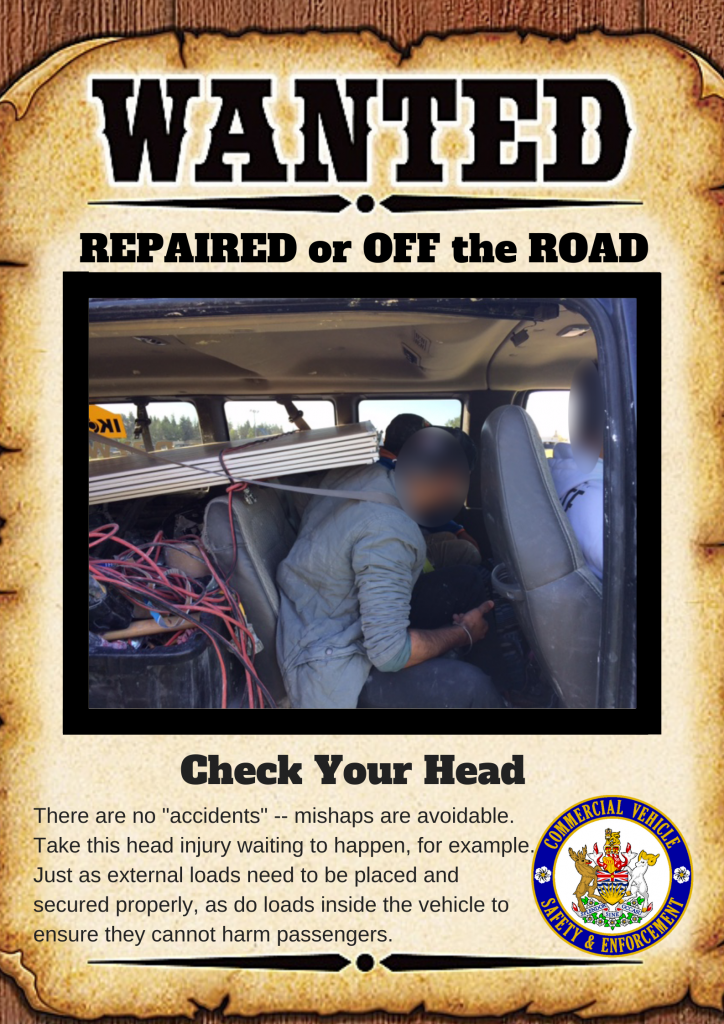 We'll continue to post "wanted" posters like these on Flickr and Instagram as reminders. In the meantime, if you have a question about commercial vehicle enforcement, feel free to comment below.
You can also check out parts one and two of this "Wanted" series, along with other commercial vehicle safety blogs:
>> Don't Do This: 5 Trucks CVSE Wants Off the Road
>> Don't Do This Pt. II: 5 More Vehicles CVSE Wants Off the Road
Share this page: