"I was in a hurry."
That was the excuse a Vancouver Island driver gave when one of our CVSE officers stopped him on the Malahat for driving with a mere "porthole" of snow cleared from his windshield. The officer issued the driver a $368 fine and didn't let him continue driving without clearing all the snow off his vehicle.
When we tweeted the photo, many of you were shocked:
What's worse, this isn't just a one-off occurrence. Surrey RCMP tweeted a photo of a vehicle they pulled over recently looking much the same.
In early December 2021, we spotted a vehicle on our webcam in Courtenay, where a driver stopped right on the highway, to brush off view-obscuring snow they should have cleared off before they hit the road (image below).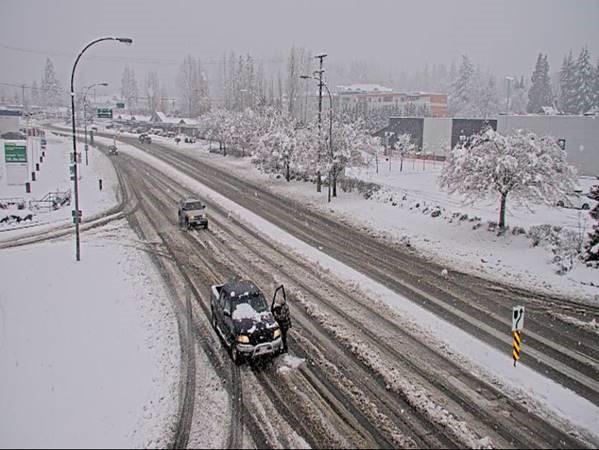 Completely clearing your vehicle of snow before setting out is a fundamental part of winter driving safety. It's right up there with driving to conditions and using proper tires. Not only do you need unobscured lines of sight in front, behind and beside you, but a cleared vehicle means you won't be putting other drivers at risk due to snow and ice flying off your vehicle.
And it only takes a couple minutes and a bit of elbow grease. Watch:
So, please don't put yourself and others at serious risk by being a "porthole peeper." We all have busy lives, but there is never a good reason to not clear all the snow off your vehicle before driving.
Share this page: