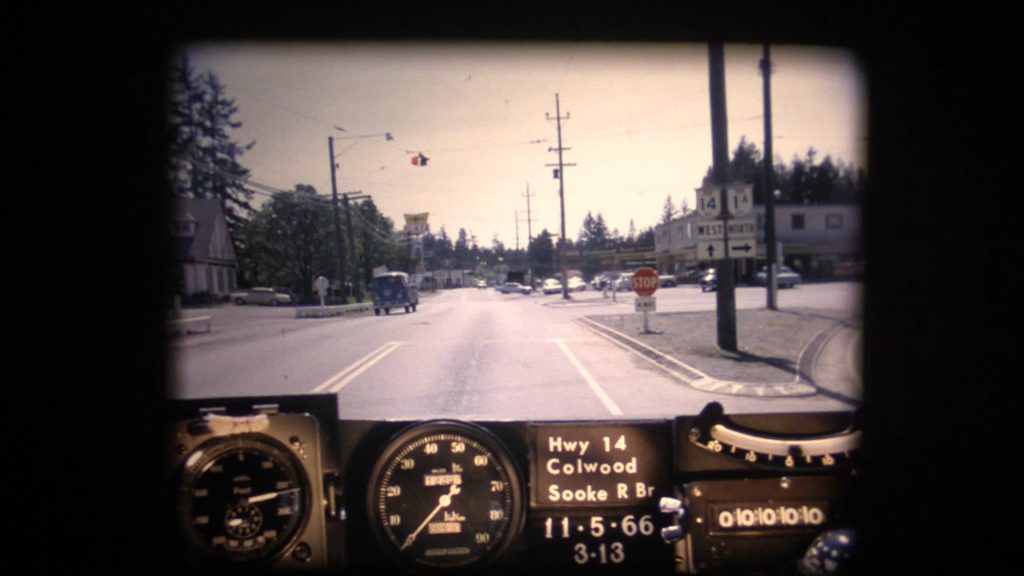 Get in and buckle up! Our beloved BC Road Trip Time Machine is back in action. This time we set our "flux capacitor" to Highway 14 (also known as West Coast Road) during the spring of 1966. Highway 14 is the southernmost numbered route in the province, stretching from Langford to Port Renfrew on the southern tip of Vancouver Island. It's a long and windy road so, pull up a chair and get ready to take a trip down memory lane.
This footage captures the highway as it was on May 11, 1966 between Colwood and Jordan River. It wasn't until 1975 that the route was officially extended to Port Renfrew. Another interesting note – while the highway started in Colwood in 1966 (at what is commonly called Colwood Corners), it now officially begins at the intersection of Veterans Memorial Parkway in Langford, which opened in 2002. Many long-time locals will recognize old alignments, buildings, signs and vistas but we've collected a  short list of some of the more significant highway improvements along this route in recent years. Let us know in the comments below if you notice more!
West Shore Parkway connection
Sombrio Beach Bridge replacements and new rest area
Shoulder improvements, safety signage and line marking throughout
Sooke River Road intersection upgrades
Galloping Goose crosswalk enhancement (Sooke)
Sooke roundabout
Jacklin Rd. bus queue-jump
Muir Creek slow vehicle pull-out
Widening and paving (scheduled to begin spring 2020)
Where did these videos come from?
We captured these nostalgic videos (or photologs) digitally from 16mm film reels taken in 1966. The original photologs were collected by rigging a camera apparatus onto the dash of a van that took still images about every 80 feet. These images were combined into a single film for each route. As far as we know, the "Highways Department" (as it was then known) was the first organization in Canada to collect information this way in order to create a visual record of road condition information from across the province, thereby allowing our engineers to study a stretch of road without having to travel there. Pretty cool, eh?
Looking back on these old reels reveals a lot more than just pavement condition. The camera driven through more than 9,000 km of BC highways captured some incredible glimpses of our province during the heyday that was the 60s.
If you've been riding along with us, you'll know we've toured many other parts of the province in our BC Road Trip Time Machine travels. Looking for a particular stretch of BC highway in this series? Let us know in the comments below and stay tuned for more episodes as we work our way through the rest of the 1966 photolog footage. We also have a collection of still images taken from each video on our Flickr site so, check them out! 
Or, if you liked this blog, check out some of our other, awesome historical content:
Do you have any questions about this, or any of the other work we do? Let us know in the comments below. We'd also love to hear about what you see (or don't see) in the video.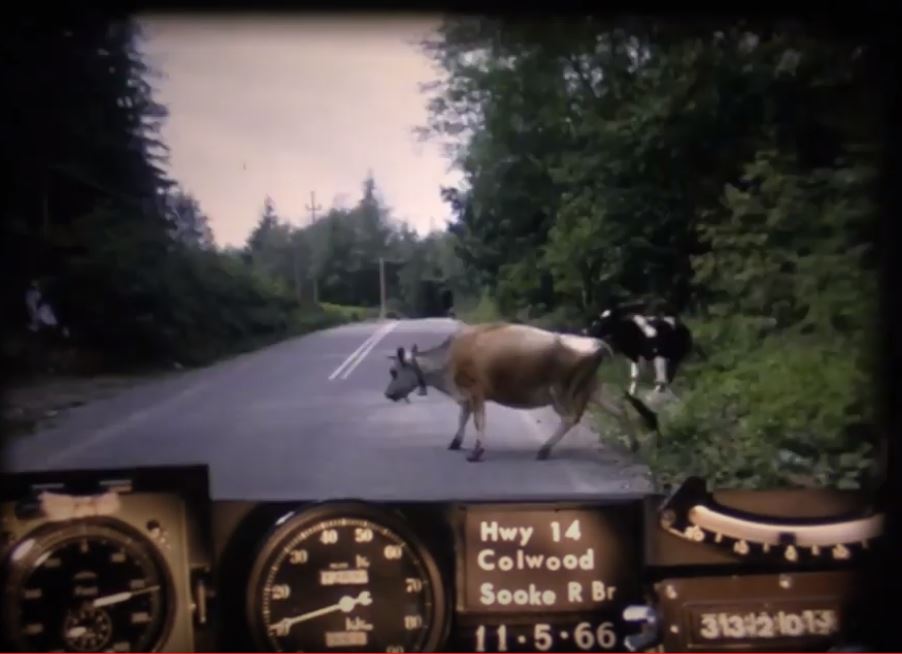 Share this page: