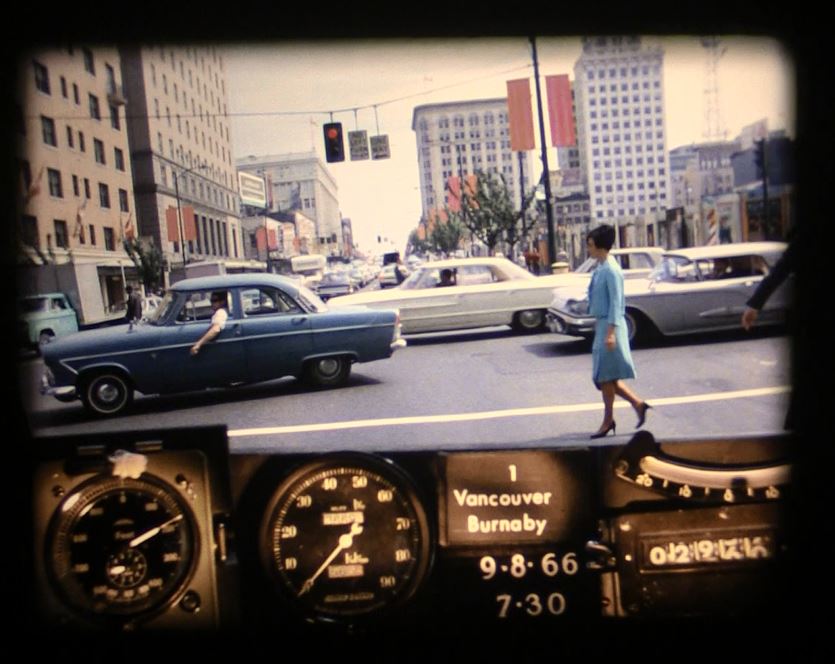 Hey Vancouver! Get ready for a ride down memory lane because our BC Road Trip Time Machine is heading your way. Our archival photolog footage rolls its way from Horseshoe Bay, through West Vancouver, over the Lions Gate Bridge, into downtown Vancouver – along Georgia Street, up Main and out Kingsway, giving you a glimpse of Vancouver as it was in 1966. (It's safe to say we've come a long way from the fledgling port town that we were).
How Jurisdictional Boundaries for Roads Change Over Time
Wondering why our photolog camera is capturing road condition information along Georgia, Main and Kingsway Streets instead of BC Highways? That's because these roads were classified as provincial Highways 1 and 99 until the early 1970s. In fact, Kingsway was also a component of the Trans-Canada Highway until construction was completed on the current alignment of the TCH across the Fraser River on the Port Mann Bridge in 1964.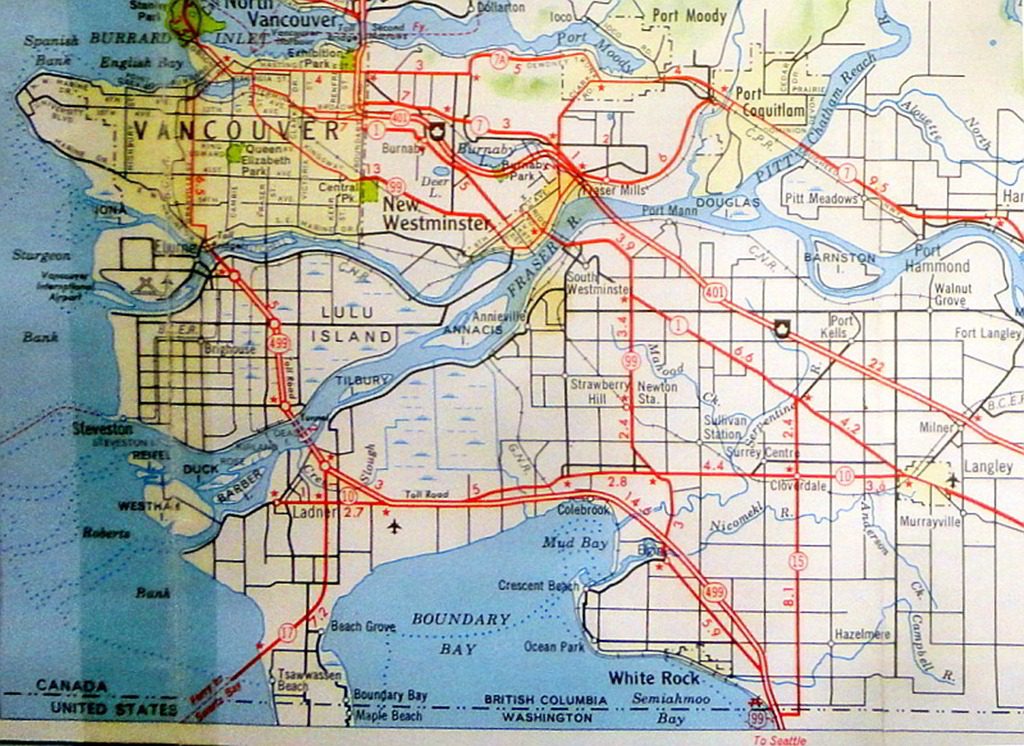 As cities grow and change, so do provincial jurisdictional boundaries and interests.  As the ministry responsible for provincial transportation routes, we still maintain jurisdictional control over key transportation corridors running through major urban centres; however, it often makes good sense to pass control of secondary routes (like Kingsway) back to the municipality it runs through, so they can maintain control of their important thoroughfare and we can do the job we know best- provincial highways.
So sit back, relax and watch this glimpse of a world long gone by in the rear view mirror.
Having trouble viewing this video? Watch on YouTube
What are Photologs?
These videos are digital versions of 16 mm 'photologs' collected by rigging a camera onto a car and taking still images every 80 feet or so. Those stills were then run together as a single film in order to create a visual record of road condition information from across the province. This allowed our engineers to study a stretch of road without having to travel there. Pretty cool stuff, huh? Looking back on these old reels reveals a lot more than just pavement condition. The camera captured some incredible glimpses of our province during the heyday that was the 60's.
Check out some of our favourite still images from this film and from other photologs. See films of other BC Highways captured so far on our journey:
Are you patiently waiting to see footage of a particular BC highway that we haven't shared yet? Let us know in the comments below.
Share this page: