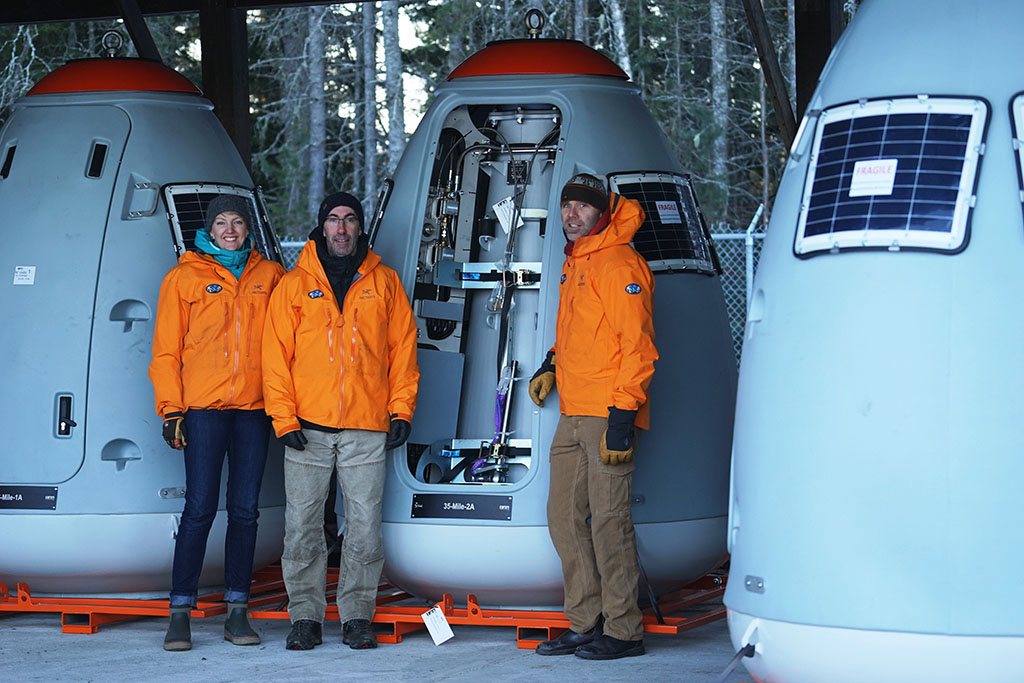 What looks like R2D2 from Star Wars, and are the newest addition to our avalanche control arsenal?
They're five O'Bellx units that we use to trigger avalanches at Mile 35 of Highway 16. The great news, is they can be fired remotely, 24/7.
The devices are helping to reduce closure time on the highway, because we no longer need to use a helicopter for control work. (Helicopters can't fly in bad weather and darkness.) We can take down treacherous snow and ice in a more timely way, and our district avalanche supervisor reports that this is making a big difference in preventing prolonged closures.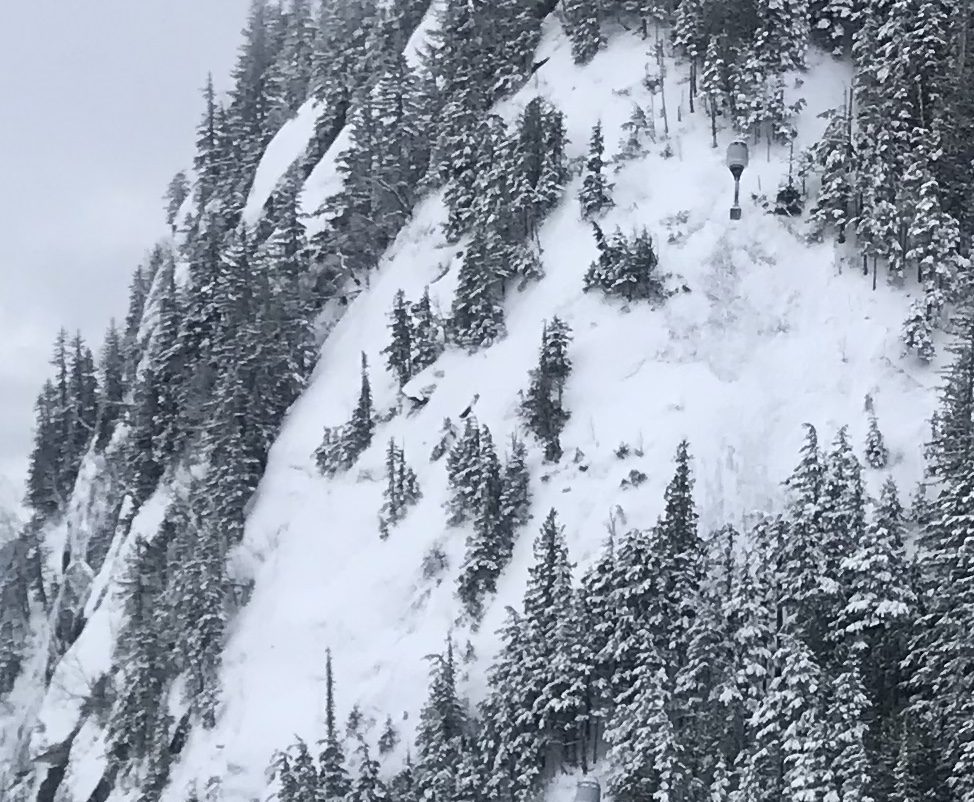 This system also greatly improves crew safety; employees no longer have to deploy explosives, while flying low and slow in a chopper.
The O'Bellx are mobile units that are installed on their own towers, by helicopter. Each can be fired independently or all five can be detonated at once, by a ministry avalanche technician operating the system remotely from a truck on the highway, in a safe location. A spark sets off the mixture of hydrogen and oxygen, producing an explosion that releases snow that is then cleaned off the highway by our maintenance contractors.
The units were installed at 35 Mile (55 kilometres west of Terrace) around May and June 2019. (See our breathtaking photos from high above the highway). Excitingly, the devices manufactured in France, are the first to be put to work in Canada.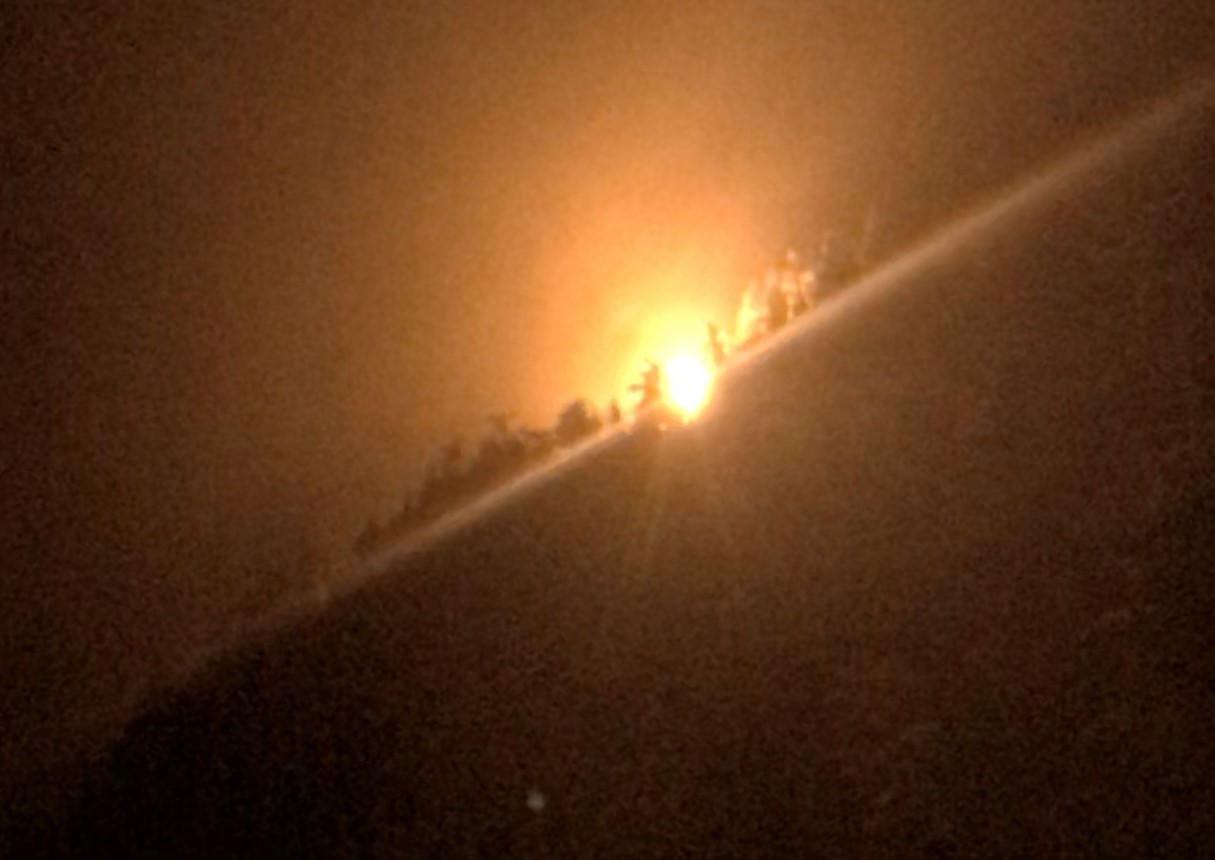 How did we choose to adopt these new members of our avalanche device family? We knew we wanted a remote control system. But our most recent remote system – the Wyssen Towers at Three Valley Gap – couldn't be used at 35 Mile because it would be too close to the highway, to meet federal regulatory requirements for explosives storage. On top of not using explosives, the O'Bellx needs less pre-and post-season preparation and maintenance work. Historically, the 35 Mile area is responsible for 80 per cent of avalanche-related closures on Highway 16. The O'Bellx further boosts our efforts at that location, where we installed avalanche fencing in 2014.
Turn up the volume for this video from an O'Bellx installation in Wyoming:
So picture these cute Star Wars-looking devices standing guard on the cliffs above, as you drive along the western end of Highway 16. They're watching over motorists (just like we are) and are ready to (upon our command) remove snow from above to keep you travelling safely to your destination. 
For more about our avalanche work in Canada's most mountainous province, see: https://www.tranbc.ca/category/emergency-information/bc-avalanche-program-emergency-information/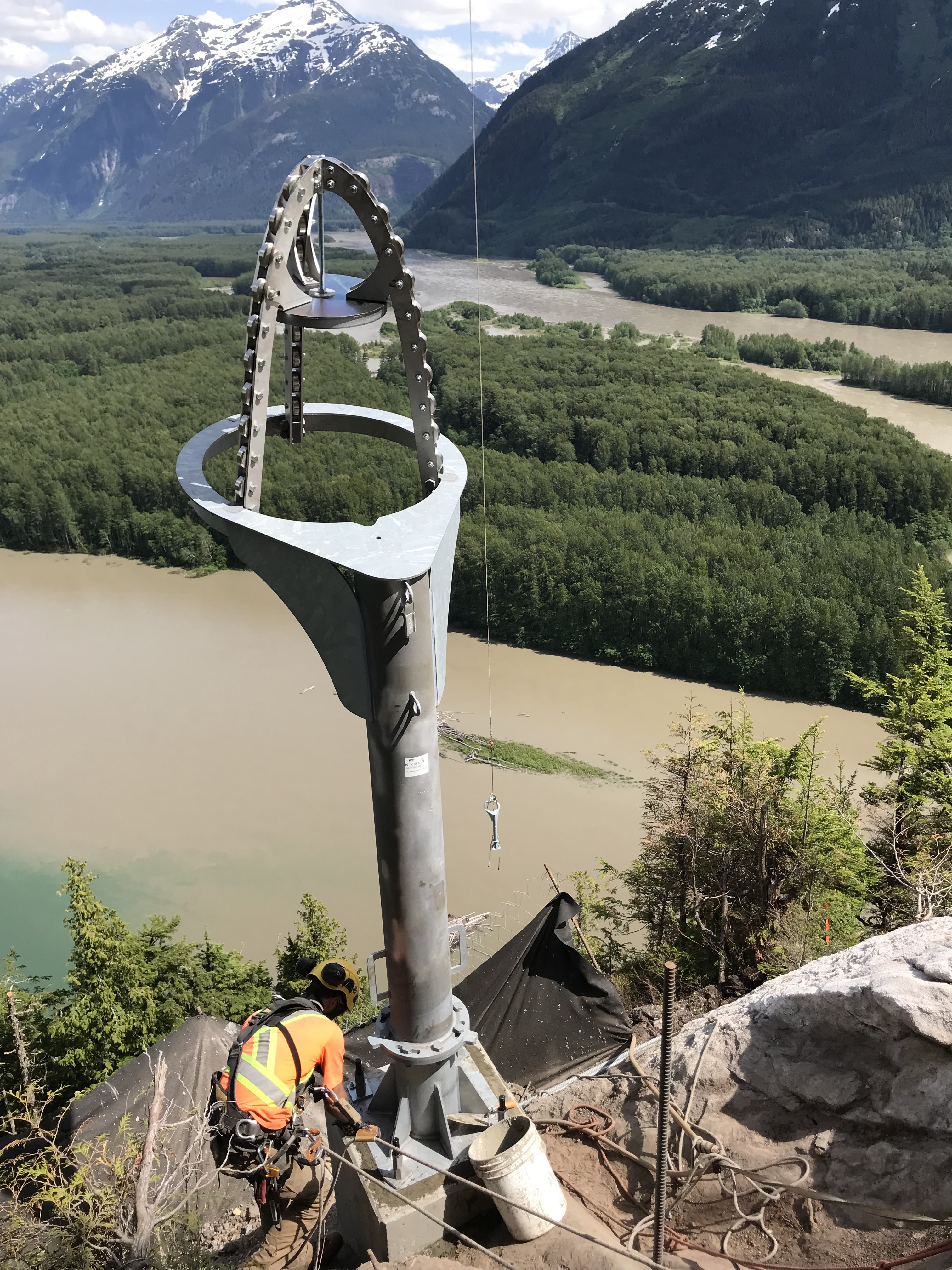 Share this page: