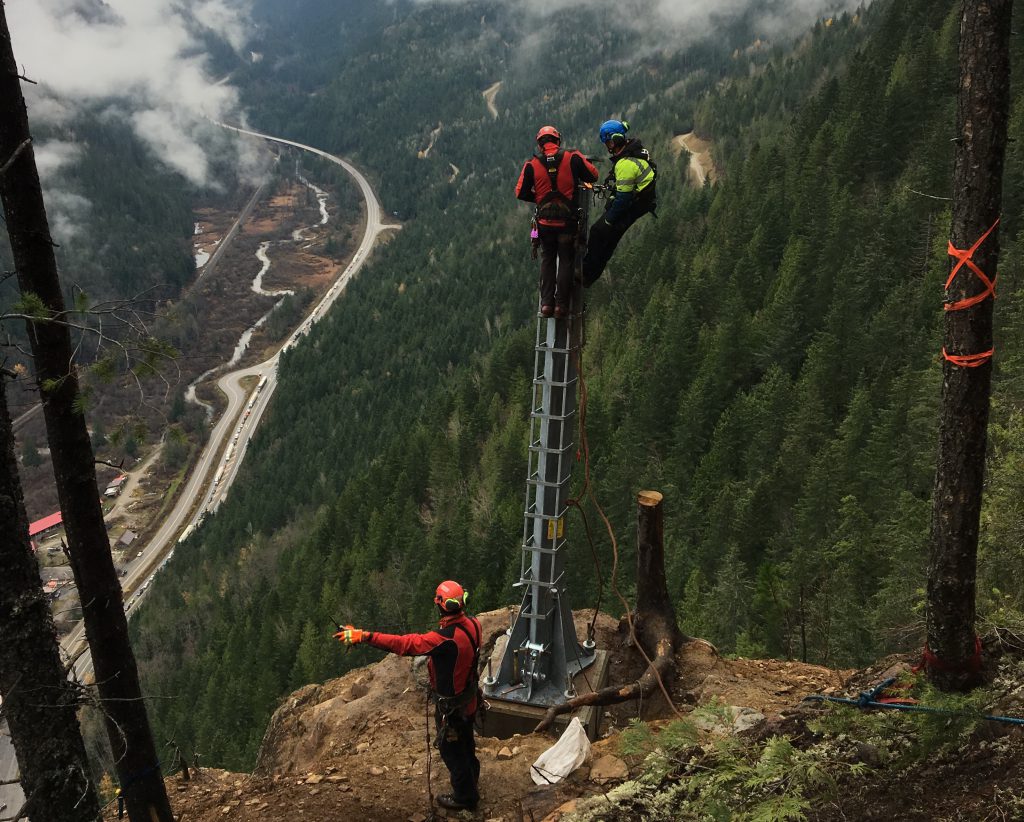 It looks like something out of Star Wars. Large metal towers dominating a vantage point over a frozen cliff face that suddenly drop explosives charges, triggering a wall of snow that cascades down the mountain.
But this isn't science fiction. It's a new technology designed to make roads safer and cut down on traffic headaches.
It's called a Remote Avalanche Control System, or RACS, and this winter we're piloting it along a stretch of the Trans-Canada Highway called Three Valley Gap near Revelstoke.
The old avalanche control method at this site, called Helibombing, used explosive charges dropped from a helicopter. Crews could only drop the charges during day light and when the weather was cooperating.  Darkness and poor weather led to road closures of up to 37 hours along that stretch of the Trans-Canada Highway, forcing drivers to take a six hour detour or find a place to stay overnight until crews can reopen it.
And that's where a system that can operate 24 hours a day under any conditions comes in.
Here's how it works:
-Avalanche technicians monitor snowpack and weather condition to determine when avalanche control measure are required.
-When an avalanche control measure is needed, crews close the road and perform a sweep in order to ensure that the controlled avalanche area is clear.
-After the all-clear is given, a tech using a wireless device sends a signal to the control system tower, triggering the explosive deployment box to drop a tethered explosive charge that fires after a short delay causing an avalanche to occur.
-After the avalanche has stopped and it's considered safe to proceed, crews swoop in to clean the snow off the highway and road is reopened.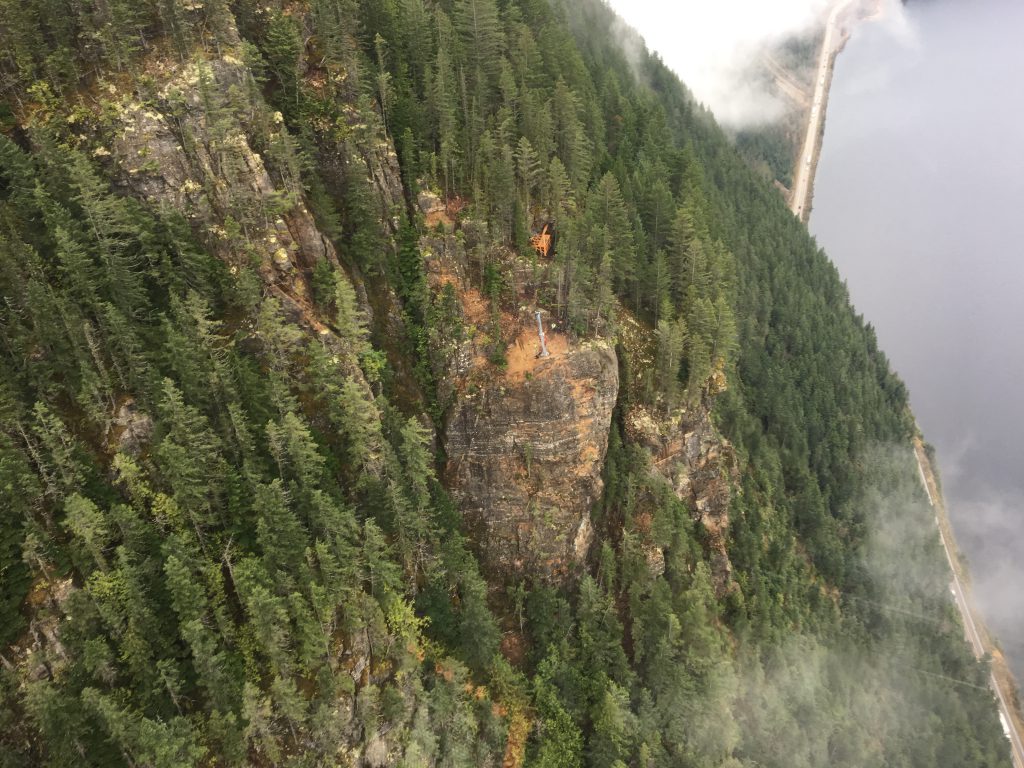 The system is now in place at nine locations along the south side of Three Valley Lake.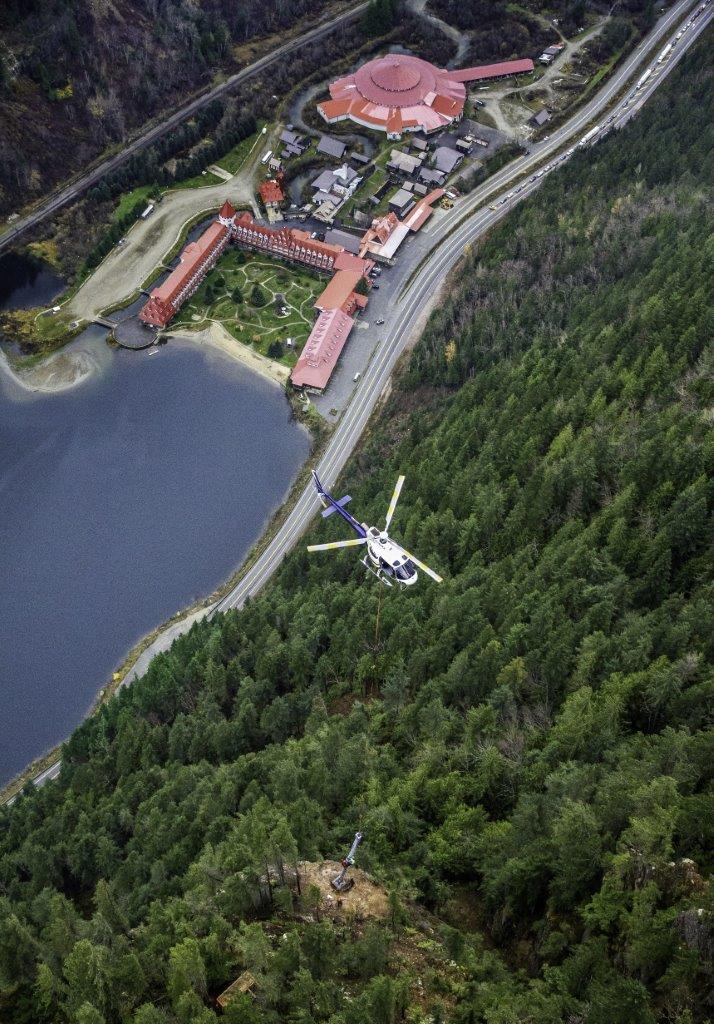 Visit our Flickr album to see how the system is performing at Three Valley Gap.  And, for a demonstration of the RCAS in action, check out this video: