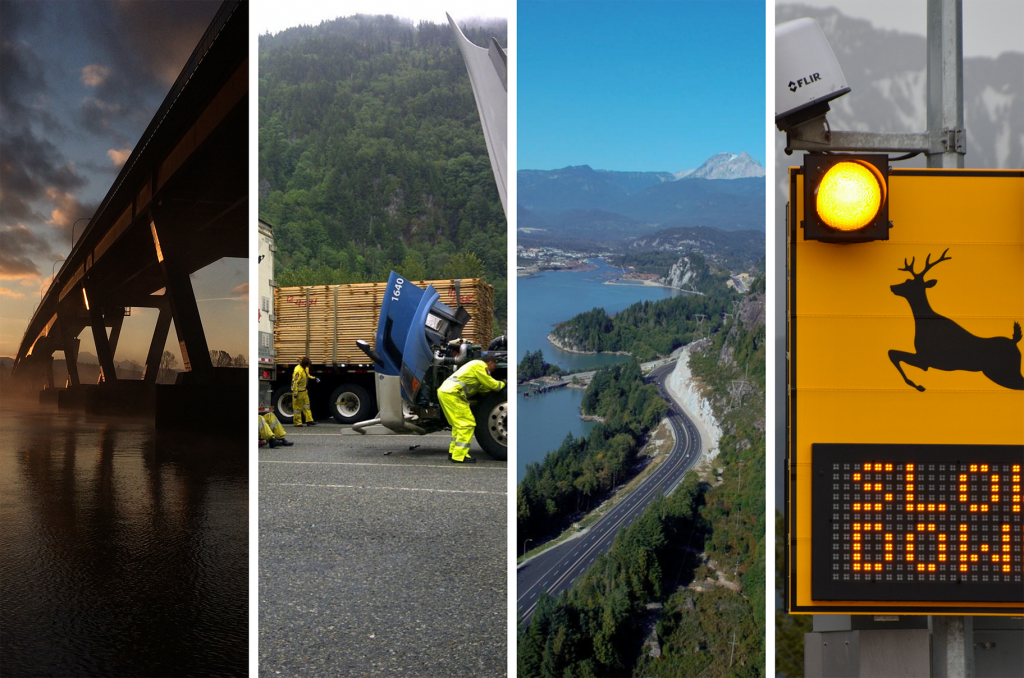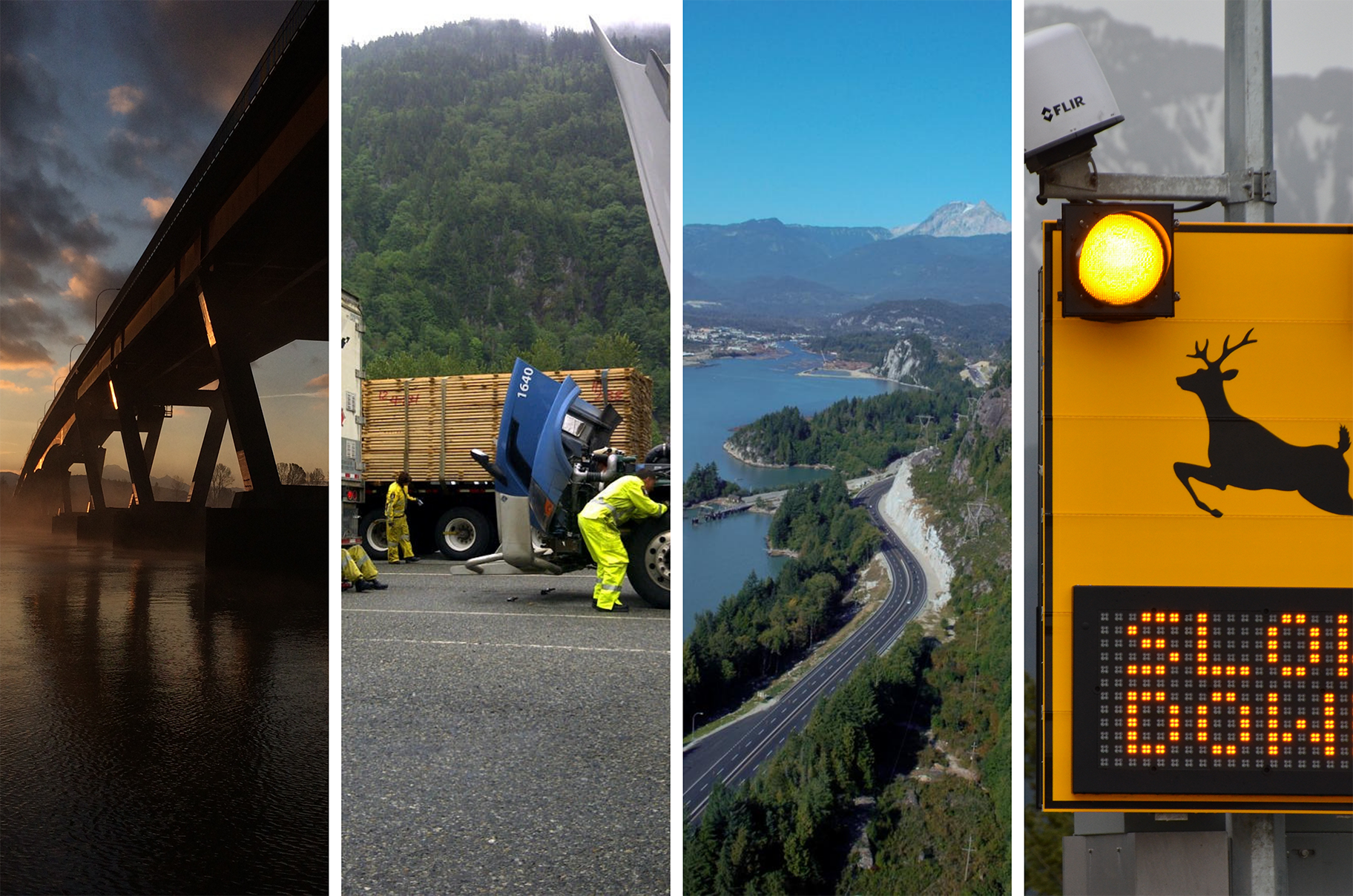 With a broad name like Ministry of Transportation and Infrastructure, there are bound to be questions. Like small-talk at a cocktail party, those 13 syllables beg the question: "So, what do you do?"
Some of the work we do is probably pretty obvious, but some of it may surprise you. To help clarify our raison d'être, we thought we'd compile some of the ways we serve you.
Our Way is the Highway
When it comes to the ministry, the most obvious focus is BC highways. That's because the majority of what we do involves building, rehabilitating and maintaining provincial highways to keep you moving safely and goods flowing smoothly. With BC's diverse and wild landscapes, looking after highways includes protecting drivers and wildlife as well as reducing the impact of natural forces.
A few of our major transportation projects and strategies that may ring a bell include:
Nass River Bridge Replacement
We also manage a number of highway related programs, such as:
From BC HighwayCams to up-to-the-minute road reports, we supply traveller information to commuters, road trippers, truckers and all other highway users through DriveBC (we're mobile, too). In fact, we now have more than 850 webcam views throughout the province, with more to come.
DriveBC goes off-road, too, informing you about our 14-route fresh water inland ferry system overseen by our Marine Branch, which also oversees the Coastal Ferry Services Contract between the province and BC Ferries.
Enforcing Safety
One of our most popular regulatory bodies is the Commercial Vehicle Safety and Enforcement (CVSE) branch. All you BC truckers and other commercial carriers get to know this crew pretty quick, as the CVSE enforces seasonal load restrictions and performs commercial vehicle safety inspections.
Safety is a big priority, but we also want to ensure commercial drivers can move their goods efficiently. That's why CVSE also runs programs such as Weigh2GoBC to cut down on stop times at highway weigh stations and keep the economy moving.
Partnering Up On Infrastructure
Our experience managing all sorts of transportation projects, from road resurfacing to seismic bridge retrofits, allows us to contribute to infrastructure on a larger scale in partnership with municipalities, the federal government and organizations.
Take the Broadway Subway Project, for example. The ministry is partnering with the federal government and City of Vancouver to build a 5.7-kilometre extension of the existing Millennium Line SkyTrain. Once constructed, Translink will operate and maintain the subway. The ministry also works with the crown agency BC Transit, which is responsible for making sure municipal public transportation outside of Metro Vancouver runs smoothly.
The Pacific Gateway strategy, which is focused on boosting international trade, is another example of how the ministry is partnering with local communities and stakeholders. We work with these partners to improve transportation infrastructure, finding innovative ways to enhance the flow of imported and exported goods.
Meanwhile, our Infrastructure Development Branch assists local governments and community groups with a wide range of worthwhile projects such as local road and bridge upgrades, airport expansion and construction of libraries, recreation centres and athletic fields.
Helping You Get Stuff Done
So, you want to plan a special event, film a movie or even develop land near a controlled access highway? The ministry oversees permits, approvals and regulations to ensure activities on and around provincial highways are carried out smoothly and safely.
Caught a cab, lately? That taxi company went through the ministry's Passenger Transportation Branch to become fully licenced to get you from "A" to "B." But don't confuse us with ICBC, which handles all driver licensing.
On that note, if we didn't cover something transportation-related here, it may be the work of one of our partners – you may find the information in our "Who Ya Gonna Call?" blog. For example, did you know the federal government's Parks Canada Agency owns and operates highways through national parks?
It takes teamwork with stakeholders and various levels of government to keep BC moving. We want to do our part the best we can. That includes understanding you, the public, and your needs. In what ways do you experience BC transportation and infrastructure? Feel free to leave a comment below and take our Customer Satisfaction Survey. Now it's your turn to let us know what you do.
Nice to meet you.
Share this page: