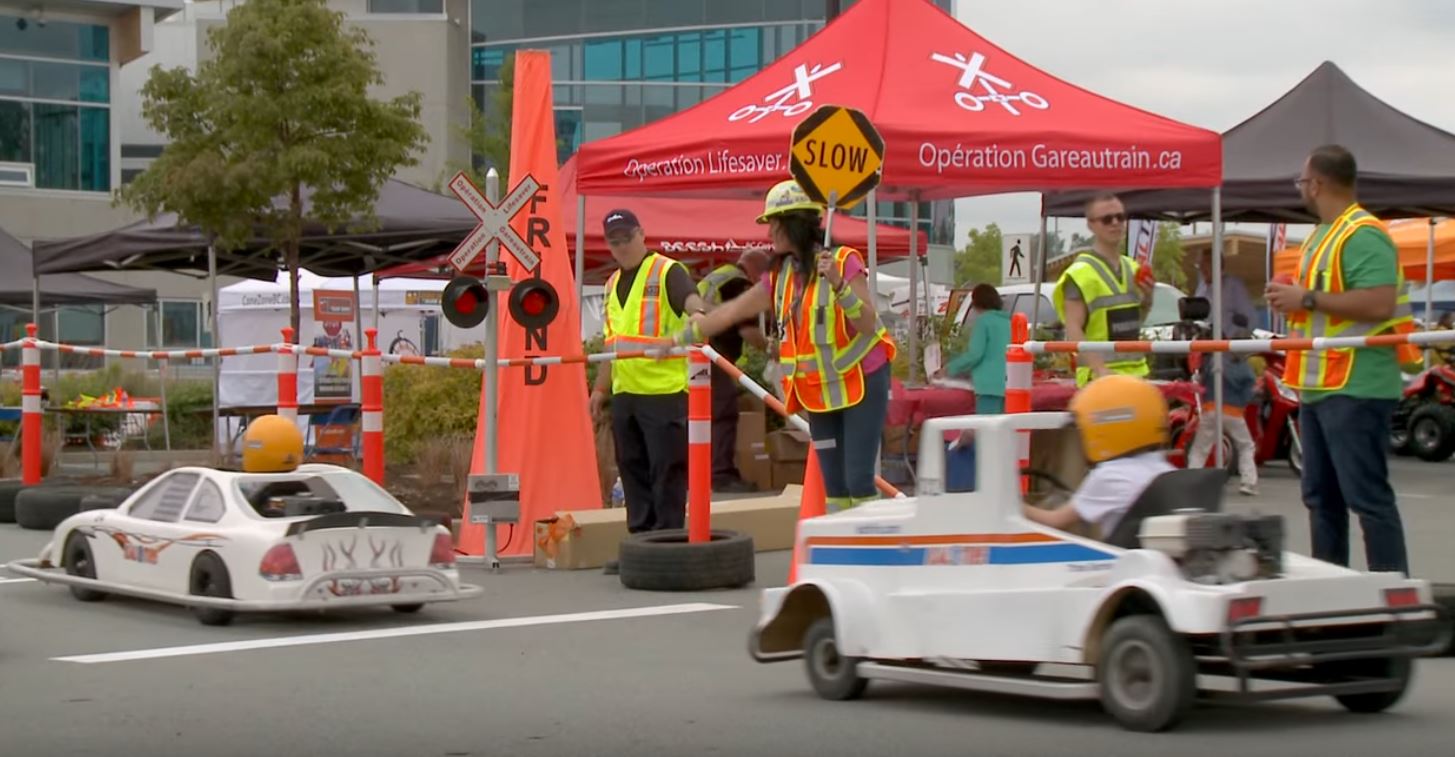 You're invited to have some serious fun with the Cone Zone BC work zone safety awareness campaign. Come on down to the Cloverdale Rodeo Go-Kart Experience, May 17-20, 2019.
The Work Zone Safety Alliance is inviting kids ages 10 to 16 to learn about roadside safety while driving a Go Kart around a large circuit, complete with real world work zone hazards. In addition to the Go Kart circuit for children aged 10 to 16, there are electric three-wheel Segway or scooters for participants eight years of age and up to 70 years, and pedal cars for kids aged five to eight. Check out the list of activities and video. 
Each year, about 2,000 youth and their families participate in the event at the Cloverdale Rodeo. It's a unique learning experience, teaching the next generation of drivers about road safety and the importance of paying attention when travelling through roadside work zones.
May marks the launch of the Cone Zone BC work zone safety awareness campaign, which runs until the end of August. It's all about encouraging drivers to protect the people whose jobs require them to perform in vulnerable situations. This includes everyone from traffic controllers and construction workers, to paramedics,  police officers and landscapers.
Between 2009 and 2018, 13 roadside workers were killed and 213 were injured under similar circumstances. We're trying to prevent more workers from being injured this year.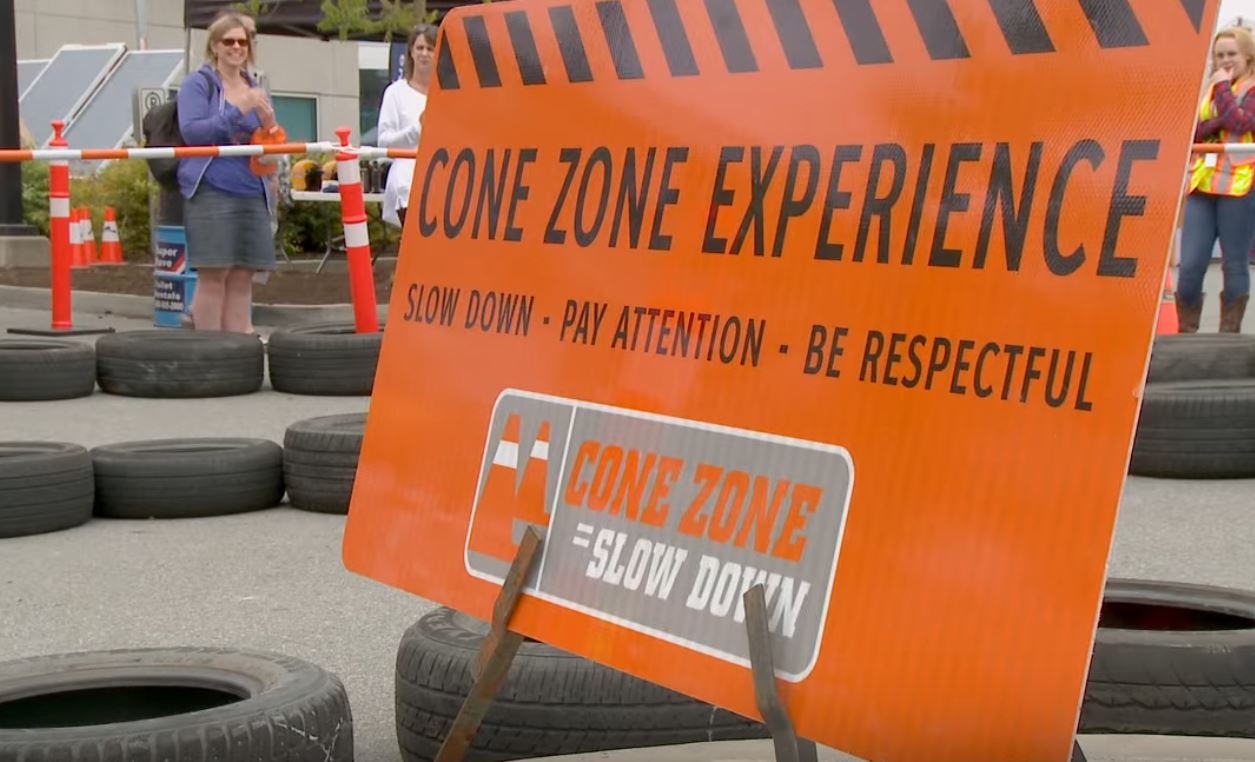 Tool Kits for Employers and Workers
We're all responsible for the safety of roadside workers – that means drivers, employers, and the workers themselves. We want to make it easier for employers, supervisors and workers to gain knowledge and training to perform their jobs as safely as possible.
A work zone safety tool kit for employers and supervisors is available on the Cone Zone BC website. The kit includes information about roadside hazards, work zone set up and take down, safe work procedures and tailgate safety meetings.
Worker tools offer information about high-visibility clothing, a video gallery, a quiz and more.
"Safety in roadside work zones, or 'cone zones,' depends on everyone paying attention and being respectful," says WorkSafeBC Industry and Labour Services Manager Mark Ordeman.
"Employers and workers are encouraged to educate themselves and practice safe work procedures for roadside work, and drivers should always be alert and follow the directions of workers and road signs."
The Faces Behind Cone Zones
When it comes down to it, drivers need to remember there are real people behind the cones.
Do you have a close call experience you'd like to share. Feel free to use the comment section below. The more voices, the stronger the message.
Share this page: