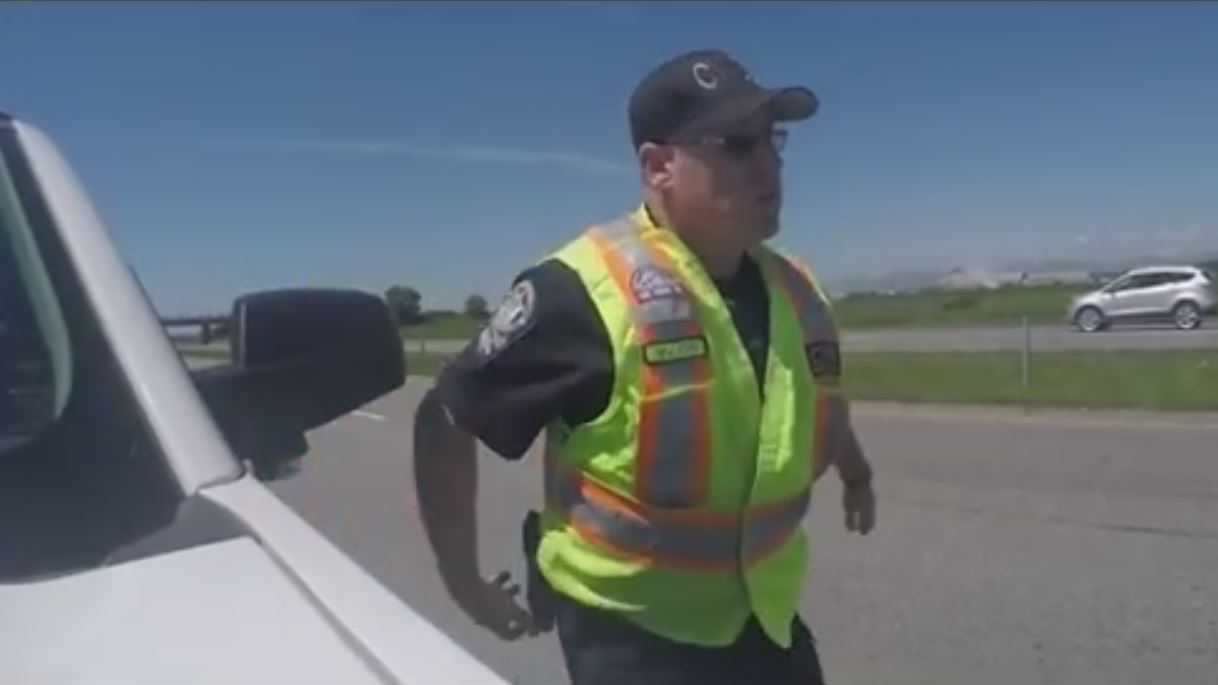 Disappointed… and worried.
That basically sums up how we felt when our Commercial Vehicle Safety and Enforcement (CVSE) officers reported how often drivers break the Slow Down Move Over law during roadside traffic stops on BC highways.
Just how often are drivers speeding and/or failing to move into the far lane while passing vulnerable officers on the side of the highway? Well, according to CVSE, it seems like all the time.
We had to find out exactly what was happening. So, we set up video cameras and monitored passing traffic speeds via radar while a CVSE officer patrolled a section of highway.
The results left us stunned. See for yourself:

Let's review the law:
When passing stopped vehicles with flashing lights (red, blue, or amber) drivers must slow their speed to 70km/h when in an 80km/h or over zone, and 40km/h when in an under 80km/h zone. If travelling on a multi-lane road, the driver must move into the far lane, when safe to do so.
Is it that drivers don't understand it? Or they just don't think it's important? Or aren't aware of it? Hard to say. What's for certain is a wide range of roadside workers rely on this law for protection – not just CVSE officers.
| | |
| --- | --- |
| ·         Police | ·         Park Rangers |
| ·         Firefighters | ·         Conservation Officers |
| ·         Paramedics | ·         Utility Workers |
| ·         Tow Truck Operators | ·         Land Surveyors |
| ·         Highway Maintenance Workers | ·         Animal Control Workers |
| ·         Commercial Vehicle Safety Enforcement | ·         Garbage Collectors |
Please help these people safely do their jobs by slowing down and moving over. And also, please slow down and follow directions from traffic controllers in construction areas and other cone zones.
Have any thoughts on the issue? Let us know in the comments section below.
Share this page: