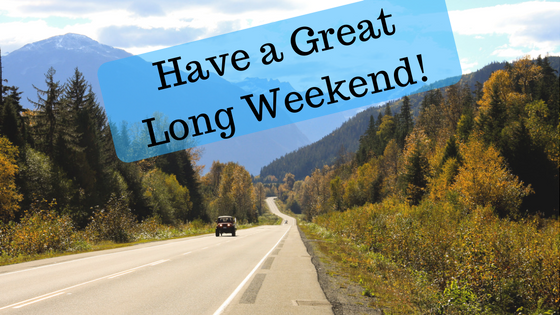 What better way to enjoy the long weekend than getting on the highway and enjoying our provincial back yard?
So much to see. So much to do. But, with that extra day comes extra traffic, and in warmer weather, extra construction, so it's more important than ever to make that one vital driving decision…
To drive safely.
This is especially true with construction on the Coquihalla Highway (Highway 5) and Highway 1 through the Fraser Canyon, where we're rebuilding after catastrophic damage from November 2021's unprecedented flooding. Also, work is underway to four-lane the Trans-Canada Highway, from Kamloops to the Alberta.
Know before you go…and…pssst, we can help you with that.
Here are some tips for a safe trip:
Plan ahead and be realistic about travel times, allowing extra time for delays that can be expected due to increased traffic over the long weekend.
Check DriveBC for the latest road conditions, weather, incidents, planned events (road construction and maintenance) and special events like parades, races and filming. You can also phone for road conditions toll free at 1 800 550-4997.
If you're travelling on Highway 1 (Fraser Canyon), the Coquihalla Highway or the Trans-Canada between Kamloops and Alberta, see our travel advisory information for details about delays on various sections.
Follow our Twitter accounts: DriveBC and TranBC, to get up-to-date information on your desktop or your mobile phone.
Stay safe by wearing seatbelts, obeying all posted speed limits and, if the weather is bad, slowing down according to road conditions and maintaining a safe following distance.
Make sure your vehicle is up for the drive by checking engine oil, washer fluid, lights, and tires, including the spare. Prepare yourself, by ensuring you have water aboard, should things heat up and your trip takes longer than expected.
Put all phones away. Turn off cell phones or store them out of reach to avoid the temptation. Research shows five seconds of texting at highway speeds is like driving blindfolded for almost the length of an entire football field.
And a few more things to be aware of while on the road this long weekend:
Slow Down Move Over law – applies to all vehicles displaying a flashing red, blue or yellow light. It exists to protect first responders, tow truck drivers and highway maintenance workers who are working roadside. NOTE: This includes Commercial Vehicle and Safety Enforcement and RCMP who may be conducting enforcement during the long weekend.
Cone Zones – with nicer weather comes increased construction. Please be aware of roadside workers doing their jobs, and wanting to do it safely. Slow down and obey all traffic control personnel and signs.
Variable Speed Limit Systems – are now in place in five locations across the province: the Sea to Sky Highway, Highway 1 (from Abbotsford to Chilliwack), Highway 3 (west of Hope), the Coquihalla, and Highway 1, west of Revelstoke. Please pay attention for any speed limit changes while travelling on these corridors.
It's important to drive safely, not only for you but for your friends and family and for those other drivers on the road. Plan ahead.
Share this page: