We've talked with you before about what the heck it is we do anyways – but lately we have begun to realize that there might be some confusion around what we don't do; Or rather – where exactly we step out of the transportation picture and where our transportation partners, such as ICBC and Road SafetyBC, municipalities and the federal government step in and help you. Here's a rundown of what those partners do, in a nutshell.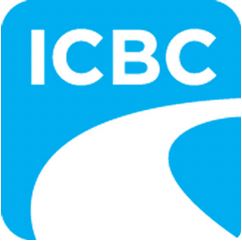 1. ICBC
We asked the folks at ICBC to give us a quick rundown about their transportation role in BC and here is what they had to say:
Insurance, registration, licensing and fines:
The Insurance Corporation of BC (ICBC) has been the sole provider of basic auto insurance in the province since 1973. All motorists in B.C. are required to buy a basic package of ICBC insurance that provides coverage for third party liability protection, accident benefits, underinsured motorist protection, hit-and-run and uninsured motorists' protection and inverse liability. We deliver these services on the ground in communities throughout B.C. We also provide a number of services on behalf of the provincial government, including vehicle registration and licensing, driver licensing and fines collection.

Education:
ICBC also helps support provincial transportation laws by educating the public through road safety awareness programs. These programs are aimed at helping reduce traffic-related deaths, injuries and crashes, auto crime and fraud. That's something we all stand behind.
ICBC Myth Busting:
A common misunderstanding is that ICBC is responsible for the Motor Vehicle Act and its enforcement on our roads – but the Ministry of Transportation is actually responsible for that legislation and police and RCMP follow up with the 'on the ground' enforcement.

2. Road Safety in BC
We spoke with our colleagues at RoadSafetyBC (previously the Office of the Superintendent of Motor Vehicles) about their role in provincial transportation and here is what they wanted to share with you:
As a leader in road safety, our vision is to have the safest roads in North America by 2020 and work toward an ultimate goal of zero traffic fatalities and zero serious injuries.  RoadSafetyBC is responsible for overseeing programs and laws (e.g. drinking and driving legislation) that address the consequences of unsafe driving in B.C. We work in partnership with police, law enforcement service providers, professional organizations and community groups to ensure drivers on B.C. highways are safe. RoadSafetyBC is a branch within the Ministry of Public Safety and Solicitor General. A multidisciplinary team in a variety of positions support the Superintendent in his duties.
We operate three core program areas:
Our staff of adjudicators help make administrative decisions regarding individuals' driving privileges. We work very closely with our partners at ICBC, the Ministry of Transportation and Infrastructure, and other government agencies to respond to inquiries from citizens about their individual files or general road safety issues.
At RoadSafetyBC, we are also responsible for the development of specific legislation of other important road safety issues under the Motor Vehicle Act, including distracted driving and seat belt use. Recently, RoadSafetyBC released our updated report, Moving to Vision Zero:  Road Safety Strategy Update and Showcase of Innovation in British Columbia.  The strategy highlights the application of the safe systems approach and embraces the need to continue to work collaboratively with all stakeholders and road safety partners to address all aspects of road safety.  The report also reaffirms RoadSafetyBC's commitment to road safety principles that will lead to British Columbia having the safest roads in North America.

3. Local Municipalities and the Federal Government
Sometimes BC highways run through local municipalities or federal parks. What then? In the case of local municipalities, the highway remains our responsibility up to the curb, at which point it becomes the business of the local municipality itself. Unsure if your road falls under municipal or provincial jurisdiction? The answer lies in your taxes. If you pay your taxes to your city, then you are under their jurisdiction and you need to contact them first, if you pay your taxes to a Regional District, then your road is under the jurisdiction of the Ministry of Transportation and Infrastructure.
When it comes to improving or fixing a roadway, it's a team effort – municipalities work with the Ministry of Transportation and Infrastructure and ICBC road safety engineers to assess and deliver road improvement projects, or community safety enhancements such as: roundabouts, new crosswalks and designated turning lanes, making our roads safer for everyone, including pedestrians and cyclists.
Where our highways run through federal parks (such as the Pacific Rim on BC Highway 4), the road and its maintenance become the responsibility of the federal government. Maintenance and rehabilitation works fall to them but we work together to ensure that the transition from provincial highway to federal and back again is as seamless as possible.
So, there you have it. It takes many levels of teamwork to keep you sailing smoothly and safely on roads across B.C. Any questions? Let us know in the comments below.
If you liked this and want to see more, check out the links below:
Share this page: