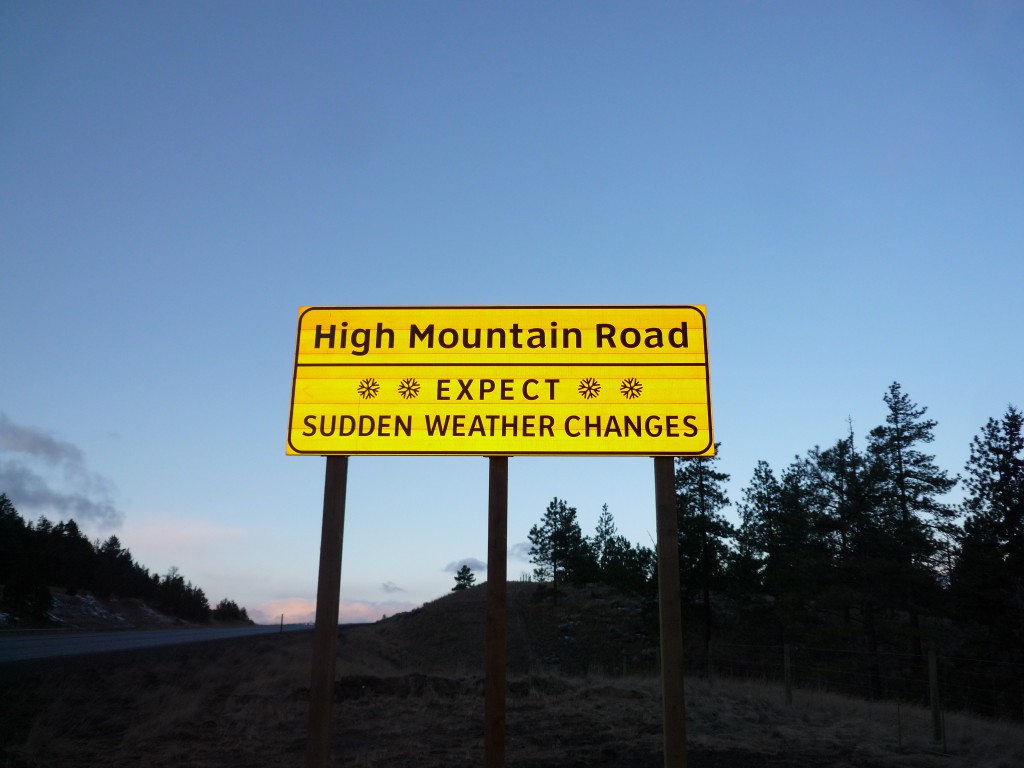 Coquihalla, Rogers Pass, Bear Pass, Pine Pass…are you ready?
If you live on the Coast, you may not travel BC's mountains very often. We've noticed a number of folks living in those areas aren't always ready to go from wet Lower Mainland winter to snowy BC Interior/ Northern winter.
Sure those mountains make the perfect backdrop to all those Hollywood North movies; and of course, they're gorgeous looking when all covered in a fresh dusting of snow. Don't be deceived by that beauty, though.  They can change pretty dramatically when you are travelling – up close and personal.
If you are planning on leaving the Lower Mainland and travelling into the mountains this winter, you need to plan ahead. To make safety a priority, you must know as much as you can about High Mountain Passes (there are more than 50 in BC, by the way) and what they mean to you.
As you could probably guess, high mountain passes are roads built on high mountains. But there's more to those mountains than just mounds of rock. They are living, breathing environments, subject to a diverse range of weather that can change at a moment's notice.
It's not uncommon for a beautiful day to turn into a raging snow storm in a matter of minutes. The coastal mountains of BC are the first in line for weather systems moving in off the Pacific, and this close proximity to the ocean can translate into high volumes of water coming down on the mountainside. And, the higher you go in elevation, the colder it gets, meaning you need to be prepared for the "snow to hit the fan." (I'm pretty sure that's the saying)
PLAN AHEAD
But don't worry – if you plan ahead, that risk of dramatic weather change won't put too much of a wrinkle in your plans. Here's what you need to do before you head up the hill:
Make sure your car has proper tires. For severe winter conditions on passes like the Coquihalla, winter tires with the mountain snowflake logo provide the best performance. At the very least M+S tires with a tread depth of at least 3.5mm must be used. Check out our winter tire site for more information. For many routes you must keep your winter tires on until April 30.
Make sure both your headlights and tail lights are working
Make sure your car has a full tank of gas. There is nothing worse than being stuck in a snowstorm because of an accident ahead and watching your last gas fumes drift away, leaving you chilling on a cold and dark mountainside.
Dress the part. Pack warm clothes, boots, gloves and blankets. Keep them in your trunk. Always.
Bring food and water. Seems like a simple thing, but those basic things will keep you going if the weather turns sour and you are stuck in your car.
Check DriveBC. DriveBC has road conditions, events and webcams of those mountain passes, so that you can see what is happening before you go and help you decide if Uncle Bernard's reunion is really worth the trip. Current weather from ministry Road Weather Stations and Weather Forecasts from Environment Canada (including High Elevation Travellers' forecasts for some of the prominent mountain passes) are also available on DriveBC.
Carry a cell phone.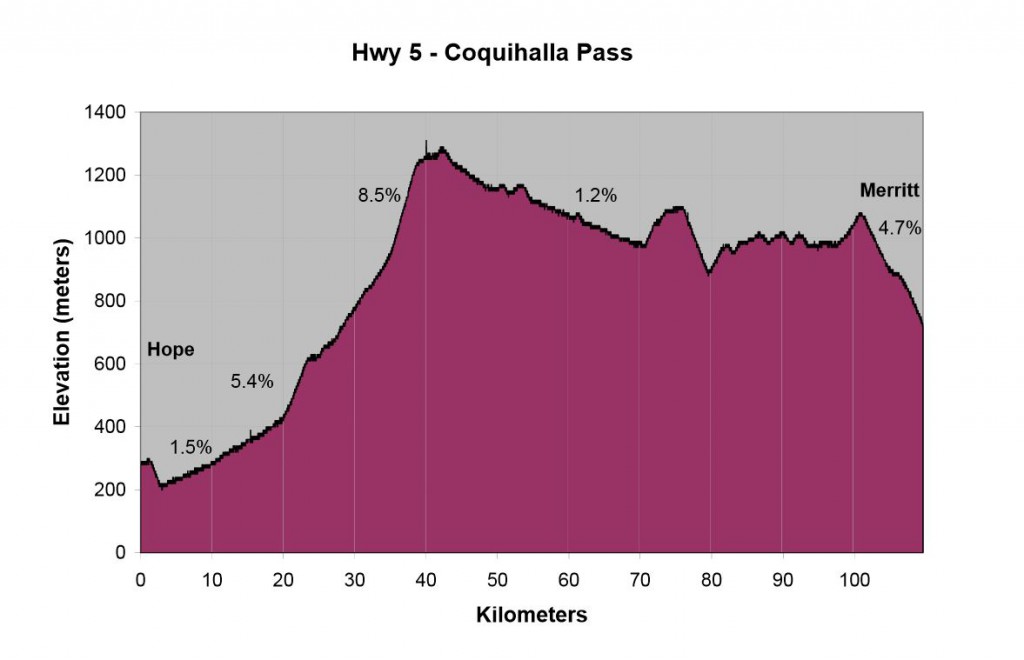 Once you're up there, be aware of road conditions and adjust your speed accordingly as things can and do change quickly. If the road is wet or has snow on it then you should be driving below the posted maximum speed limit. When conditions are anything but ideal you should be slowing down.
Two of the best things about living in Vancouver are the ocean and mountains. But now that you know a little bit more about those mountains, we hope that you will take some time to prepare yourself for the high mountain road ahead. Safe travels!
Let us know if you have any further questions around high mountain passes. For more information about being prepared for winter driving check out SHIFT INTO WINTER.
A LIST OF HIGH MOUNTAIN PASSES
Remember we mentioned there were more than 50? Here's a list of high mountain passes in BC:
A

B

C

E

F

G

G cont.

H

J

K

M

N

P

P cont.

R

S

T

V

W

Y
If you liked this blog, check out these other popular posts:
Share this page: