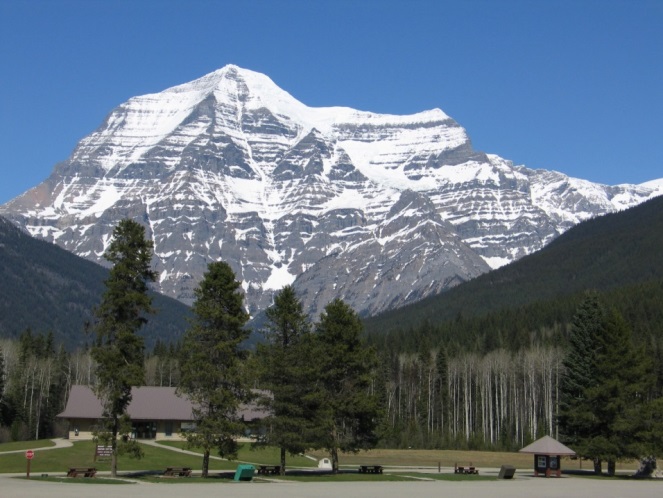 What's the flattest route to drive across BC, if you're taking a road trip, and bringing your accommodation with you?
We in BC tend to take our mountainous terrain for granted and those glorious summits somehow become a backdrop to our everyday life. But for less familiar travellers of our province, those snow-capped peaks can be a little intimidating, especially if you drive an RV or fifth wheel, or your vehicle struggles going uphill. That's why it shouldn't be a surprise that one of our most frequently asked question is:  "What's the flattest route across BC?"
So, if you've come here looking for a route through our province that's scenic but not too steep, we've got you covered.
Our Mountainous Grades Explained
The reality is that there's no way to avoid some mountainous grades in BC. It's just part of who we are.
The issue for vehicles is really never the steepness of the grade, but the overall length the grade is carried over.  The Coquihalla, Rogers Pass, and the Salmo-Creston have the longest stretches of grades carried over in the province.  They tend to be 8%, but can carry over distances of 20 kilometres or more. Our grades are typically about 8% (maximum) with a few grades that exceed this (9%-12%) over short distances.  Most modern vehicles can handle any grade on our highway system these days, especially if you get the towing package on your vehicle.
How to Tackle BC Terrain
On the Uphill:
Go slowly – the biggest problem people have is overheating when they "push" their vehicle too hard.
Reduce your speed on the long hills to avoid overheating your vehicle.
Going Downhill:
Watch for "Steep Hill" warning signs.
Make sure your brakes are in good working order and remember – in the event of an emergency, runaway lanes are located along steeper grade descents in case you need them.
If you're a commercial driver, use the brake checks to test your brakes.
Gear down on long descents – use your vehicle's engine to slow you. Shift into a lower gear if you drive a manual transmission vehicle. If your vehicle is an automatic, slow down, then shift into a lower gear.
Gearing down will slow you, so you won't need to use your brakes all the time. "Riding" your brakes can overheat them.  This will wear out your brakes and you could actually lose them (and their stopping power) altogether if you don't give them a break.
If you still need to brake much of the time, shift into an even lower gear.
Once you and your automatic transmission vehicle are on flatter terrain, shift back into "D" for "drive".
Always:
Check DriveBC.ca. This is our traveller information website. It's where we share all of our road condition and closure information. If it's happening on BC Highways, you'll find it here.
Be prepared. Mishaps and unforeseen circumstances happen, and being prepared for them can go a long way. Make sure you have plenty of food, water and spare clothes – just in case.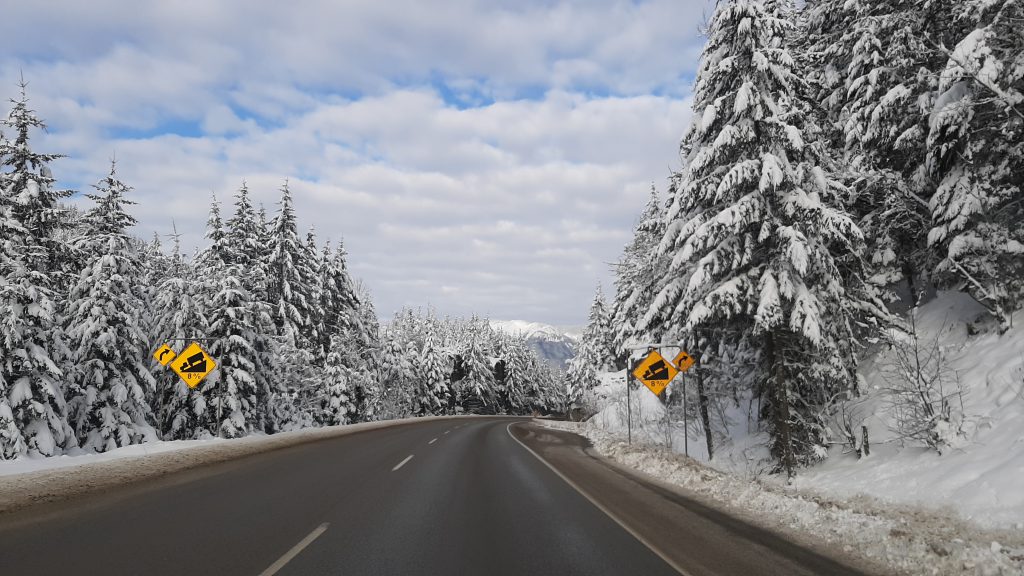 Heavy Vehicles (and Some RVs) Stop for Brake Checks
Drivers of heavy commercial vehicles (and also drivers of pickup trucks towing a large RV with a gross vehicle weight of more than 5,500 kilograms) are required by law to check their brakes before travelling down steep grades that are posted with regulatory signs.
Note: if you're pulling an RV that weighs more than 4,600 kilograms when fully loaded, you'll need either a House Trailer or Heavy Trailer endorsement on your Class 4 or 5 license. If the trailer weighs over 4,600 kg GVW, and there are air brakes on either the trailer or tow vehicle, you will need to upgrade to a Class 1 commercial licence. For other requirements, see ICBC's: Licensing for recreational vehicles fact sheet.
What is the Flattest Route Across BC? Heading west:
 Alberta Border at BC Hwy 16 to Hwy 5
Hwy 5 to Kamloops
Kamloops (Hwy 1) to Cache Creek
Cache Creek (Hwy 1) to Hope
Hope (Hwy 1) to Vancouver
Hwy 17 Tsawwassen Ferry Terminal (Vancouver) to Swartz Bay Ferry Terminal (Victoria) via BC Ferries
Read this list in reverse if you're heading east from Victoria or Vancouver, toward the Alberta border.
Prefer it in a visual? Here you go!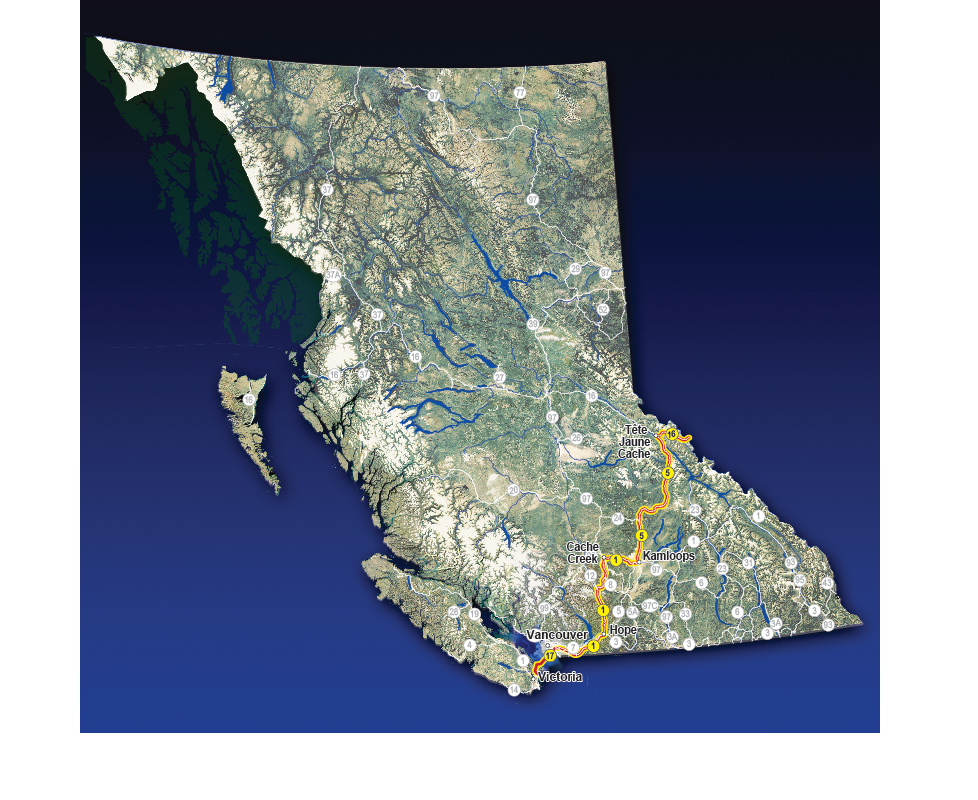 A Note for Cyclists: This route was identified as the flattest for motorized road trips. It is still the flattest route for cyclists travelling across the province, but keep in mind that the flattest route isn't the shortest one. Also, some sections of Highway 1 have cycling restrictions.
We hope that this helps you in your travels. If you have questions about these highways or anything else we're involved with, let us know in the comments below. Safe and happy (flat) trails!
Share this page: