It may be the 21st century, where almost anything goes as far as fashion is concerned…but don't tell that to the Coquihalla or any of our highways spanning over our high mountain passes.
As far as this mountain pass is concerned, if you don't show up for class in proper winter attire, you can prepare to get schooled.
You see, mountain passes in B.C. subscribe to the "be prepared" school of fashion and they like to see their guests arrive properly dressed, to say the least. If not, you will get more than a cold shoulder. Trust us.
Take this gal for example…
She's from Vancouver – headed for a weekend
in Kelowna, where she will have great time visiting
with her friends but if she has to stop for any reason on the Coq (high mountain passes can be temperamental to say the least),
she will get really cold, really fast. Like, OMG. Totally freezing!

So – DO dress up – in warm clothes.
And DON'T be afraid to try out the latest winter trends on your next road trip. You won't regret it.
Hot looks, girl!
And then there's this fellow…
He's heading to Prince Rupert. It only rains in Prince Rupert, so why would he need winter clothes to get there…right? Wrong .
A big DON'T. True, Prince Rupert is on the coast and "can" be more temperate but to get there, you will have to pass through proper. winter. weather. And proper winter weather requires proper winter clothes.
DO protect your tender tootsies with proper winter boots and give yourself permission to go wild choosing a scarf – they are the hottest trend for men this year after all.
Save your flip flops for the beach and scorching summer weather. You can thank us later.

Thinking about what bag to bring?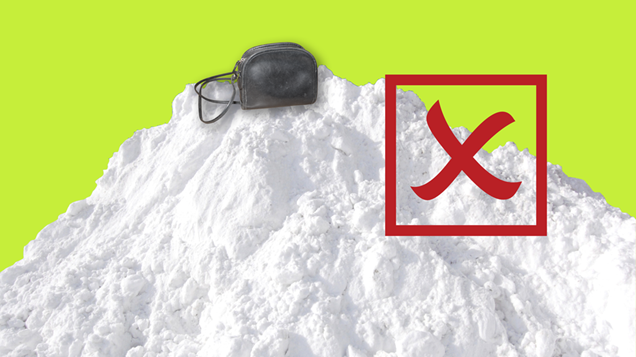 DON'T limit yourself to a hand held clutch or purse.  Think BIG!  Think COLD! Sure the purse will hold your lipstick, cards and phone. But those things will do you a fat lot of good if you are unexpectedly waiting for the avalanche gates to raise. Anything can happen out there and it pays to be prepared.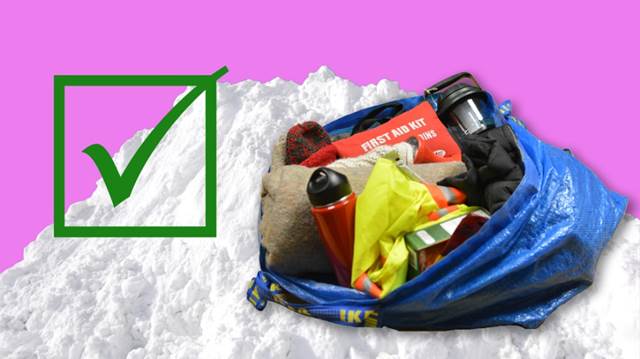 Trust us, a bag that fits blankets, water, food, gloves, a phone charger and a flashlight will look way better on you than a clutch would should an emergency arise. If bags are your "thing" – go on out there, shop to your hearts content and find a perfect fit for your car and leave it there. Done and done!
And the Coquihalla fashion faux pas aren't limited to the clothes on your back or the bag at your side.
Your vehicle could also be subject to scathing scrutiny if the weather decides to get grumpy. (Gasp – the horror!)
Make sure your car has the just right shoes for the occasion (aka winter tires), enough to drink (full tank of gas) and plenty of windshield washer fluid to prevent unsightly buildup on your windshield. There is no excuse for unsightly buildup – tsk! tsk! Your car is a rock star too, taking you to new heights and travelling all over the place for you, doesn't it deserve some love too?
The Coquihalla has lots to offer – mountains, sunshine and breathtaking vistas to name just a few things. DON'T miss out on the trip because of poor planning. DO show off your mountain ready skills and plan ahead.
Yours in winter style 4eva,
TranBC
Did you find this article interesting? Check out these related links:
Share this page: