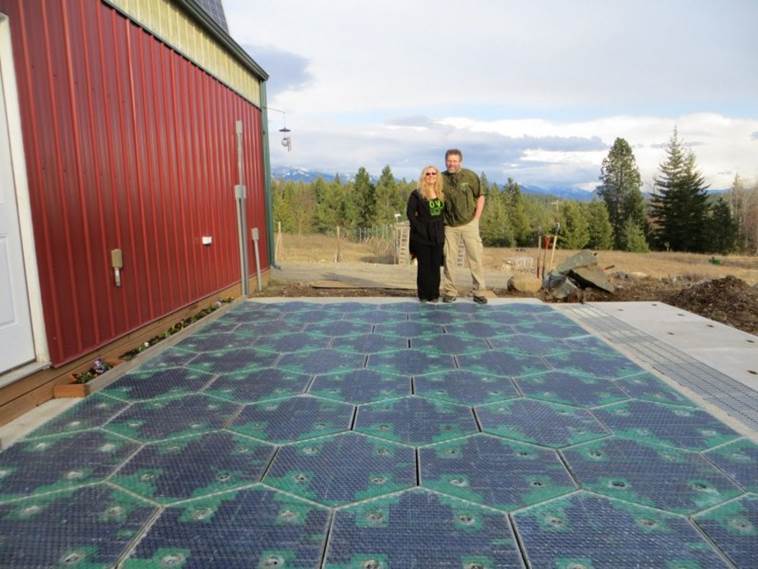 There's been a lot of talk about solar roadways lately, and since we've started to get questions about them, we thought we'd let you know where we stand on the issue.
The idea of using our roads to generate power sounds great, and we're eager to see how this technology develops, but at this moment, don't expect to see solar provincial roadways in B.C. anytime soon.
Here's why.
The concept is still very much being researched and tested. The American Federal Highway Administration (FHWA) funded a test concept brought forward by the company Solar Roadways in 2011. That test was in a parking lot in Sagle, Idaho. It's now complete, and the company is now looking for funding to move to the next phase of research and testing. A question we'd want answered is how this would stand up to a 26,000 kg logging truck trailer?
Ever heard of glow in the dark highways? It's another example of the importance of extensive research and testing. Last year, we watched with keen interest as the Dutch government installed this super cool technology on their highway system but, it turned out that after a good stretch of winter in Holland, the technology began to fade… which meant back to the drawing board for more development.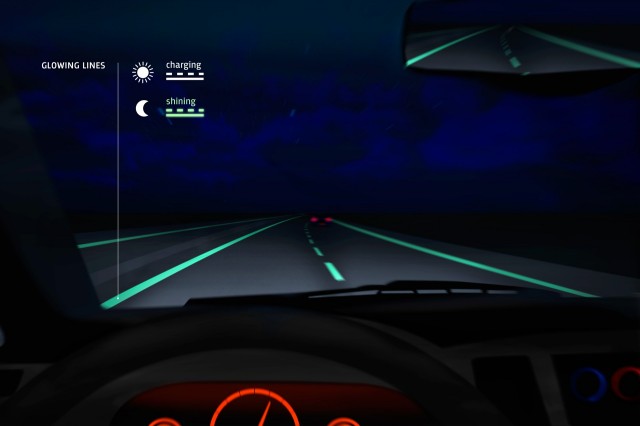 When new products like these are being developed, we have a lot of questions we need answered about this product around functionality, safety, testing, maintainability, life cycles costs and public needs. For example:
How will it perform on an operational highway?
How long will it last before it needs to be repaired or replaced?
How expensive will it be to install, maintain and replace?
How effective will it be buried under snow for extended periods?
Could its effectiveness be reduced by the layers of dirt and grime that are common with regular highway use?
There are a lot of other questions that come up as well, but those are some of the big ones we'd need to know the answers to before thinking of using things like this on B.C. highways. The bottom line is we look for products that have met certain government certifications and have a proven track record in the field, and this product hasn't reached that stage yet.
Even when we know how these products perform on the wide variety of roads and climactic conditions we have in this province, we'd still have to perform a cost-benefit analysis to see if using the technology would be appropriate to use. We do that every time we work on our highways to make sure taxpayers are getting the best value for their money, and if a product costs too much and doesn't provide enough of a benefit, it doesn't get used.
Of course, none of this is to say we discourage new technology. In fact, we're always looking for ways to use new technology, such as sensors for wildlife or beet juice for example, to improve the safety and efficiency of our transportation system. There are many, many innovative ideas being put forward every day and each one is at a different stage of development. Some are at the idea stage, some are more fully developed concepts and other ideas are in the initial field testing stage. Each is a tribute to human ingenuity. Our job is to look at these ideas in terms of our mandate (the safety and mobility of the travelling public in BC), while also being mindful of taxpayers' dollars. Basically, we need to take a cautious approach and be sure the product is right for our roads.
What are your thoughts about solar roadways or other technologies? Leave us a comment below and let us know.
If you liked this, you might also find these stories interesting:
Share this page: