Short, succinct and speaking to you in 66 characters or less, our dynamic message signs have a lot to say about safety.
WHAT are dynamic message signs? You've likely noticed our big message signs overhead, and you may have seen them pictured on the DriveBC map. We call them "dynamic," because their electronic messages change to help you stay safe and informed on the road – using two lines (or three lines on our biggest signs) of up to 22 characters each. They let you know what's on the road ahead, so you're prepared to drive to the conditions.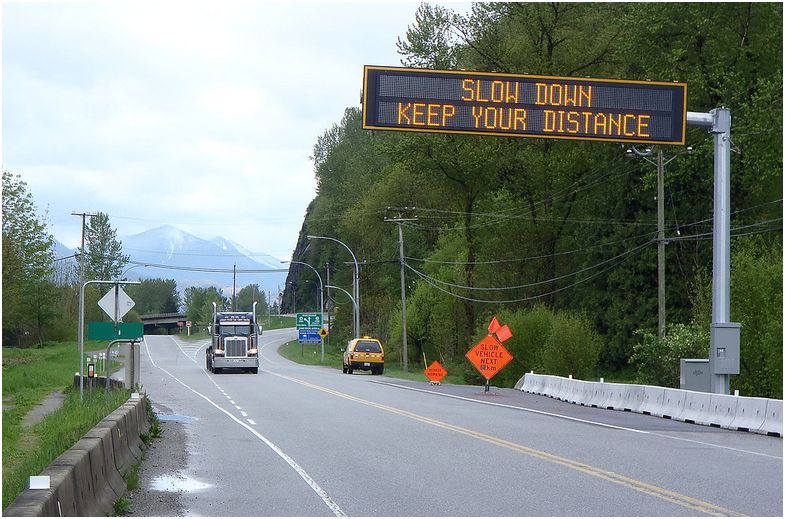 HOW do they help you stay safe? At times, the signs report incidents like vehicle crashes or mudslides, climatic conditions like slushy sections or black ice, or planned events like avalanche control, line painting or construction. They may also issue amber alerts to advise travellers of missing children; or Provincial Emergency Program information, like tsunami warnings in coastal areas.
WHERE are the signs? Check out the DriveBC map to see the location of our approximately 82 signs permanently located around the province. Just click on the Dynamic Message Sign icon, on the legend at the right side of your screen.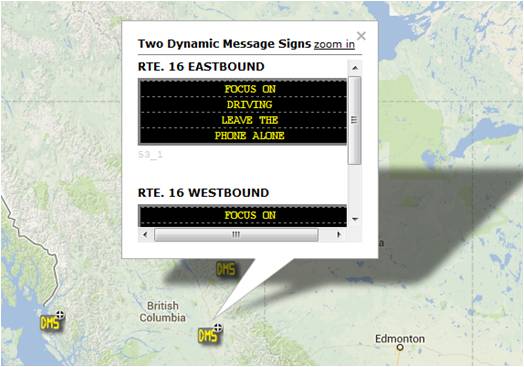 WHY short messages? We want to be sure our safety notices can be absorbed by motorists in motion, so we follow pre-approved guidelines so they can be read at least once. Short words, common language, numbers, symbols and standardized abbreviations, are used to put across the point.
WHEN there is nothing out of the ordinary on a highway, what do you do? If it's "business as usual" and there is no traffic, roadway or traveller news for the stretch ahead, we program the signs with other road-related reminders. This month, we're spreading the message sent out by ICBC and the RCMP that distracted driving is a big problem. So, the big overhead boards urge drivers to focus on the road and not their cell phones.
Often, we time the message with the calendar; for example, you might see "ROAD CHECKS ON NOW", during the December festive season. In summer, they might speak about campfire bans in the area. When there are frequent weather changes, due to the season, a dynamic message sign could caution, "CHANGING WEATHER CONDITIONS, PLEASE DRIVE SAFELY".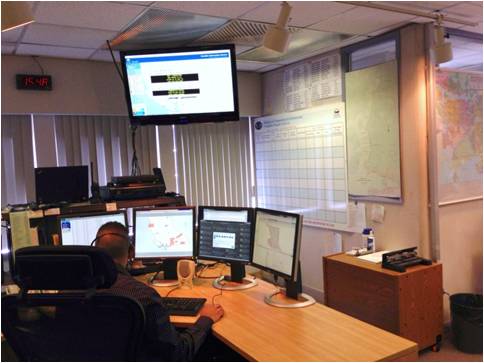 WHO chooses the messages? Ministry and maintenance contractor staff from around the province, along with our safety partners like police and ICBC, advise DriveBC employees of what motorists need to know. When the words are programmed onto the various signs, the signs' messages also show up on our DriveBC map.
The signs are among our intelligent transportation system (ITS) tools to keep you safe. A few are even smart changeable message signs which connect to a nearby ministry weather station or sensor, to let drivers know instantly about conditions they need to cruise with care.
The message may be brief and simple but our dynamic signs speak volumes about staying safe on B.C. roads.