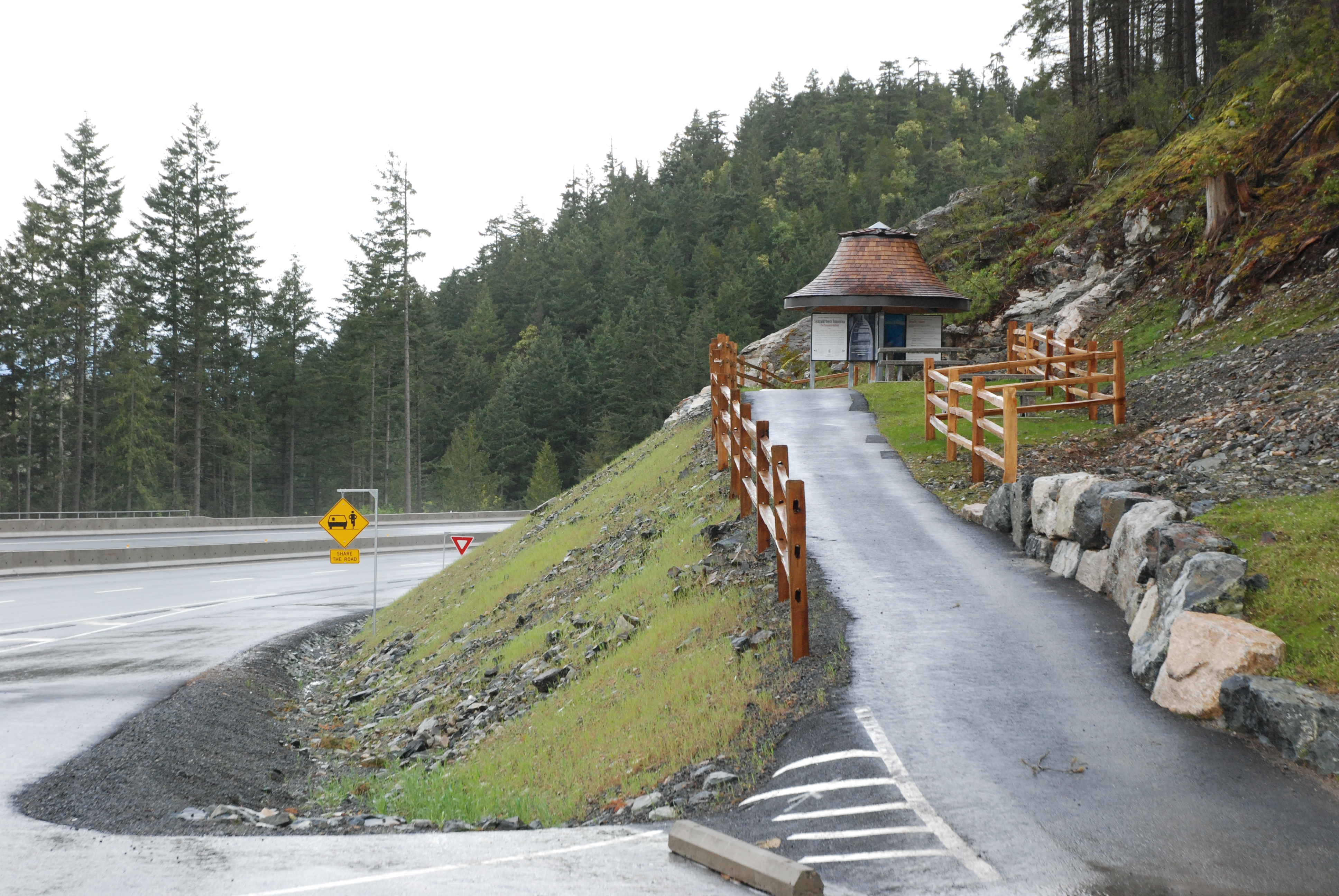 While the Sea to Sky Highway Improvement Project was underway, we were also working with the Squamish and Lil'wat First Nations to develop the Sea to Sky Cultural Journey. The idea to create an attraction that encompassed the cultural, natural and geographic parts of the area emerged from discussions with various First Nations groups during the highway improvement project.
Highway 99 travellers between Vancouver and Whistler can learn about the history and culture of local First Nations people through seven interpretive kiosks located along the corridor. Installed in time for the influx of international Olympic visitors in 2010, the kiosks are designed to resemble the traditional Coast Salish cedar hat and feature 84 thematic panels teaching local culture, history, geography, as well as highlighting Indigenous and non-Indigenous tourism attractions.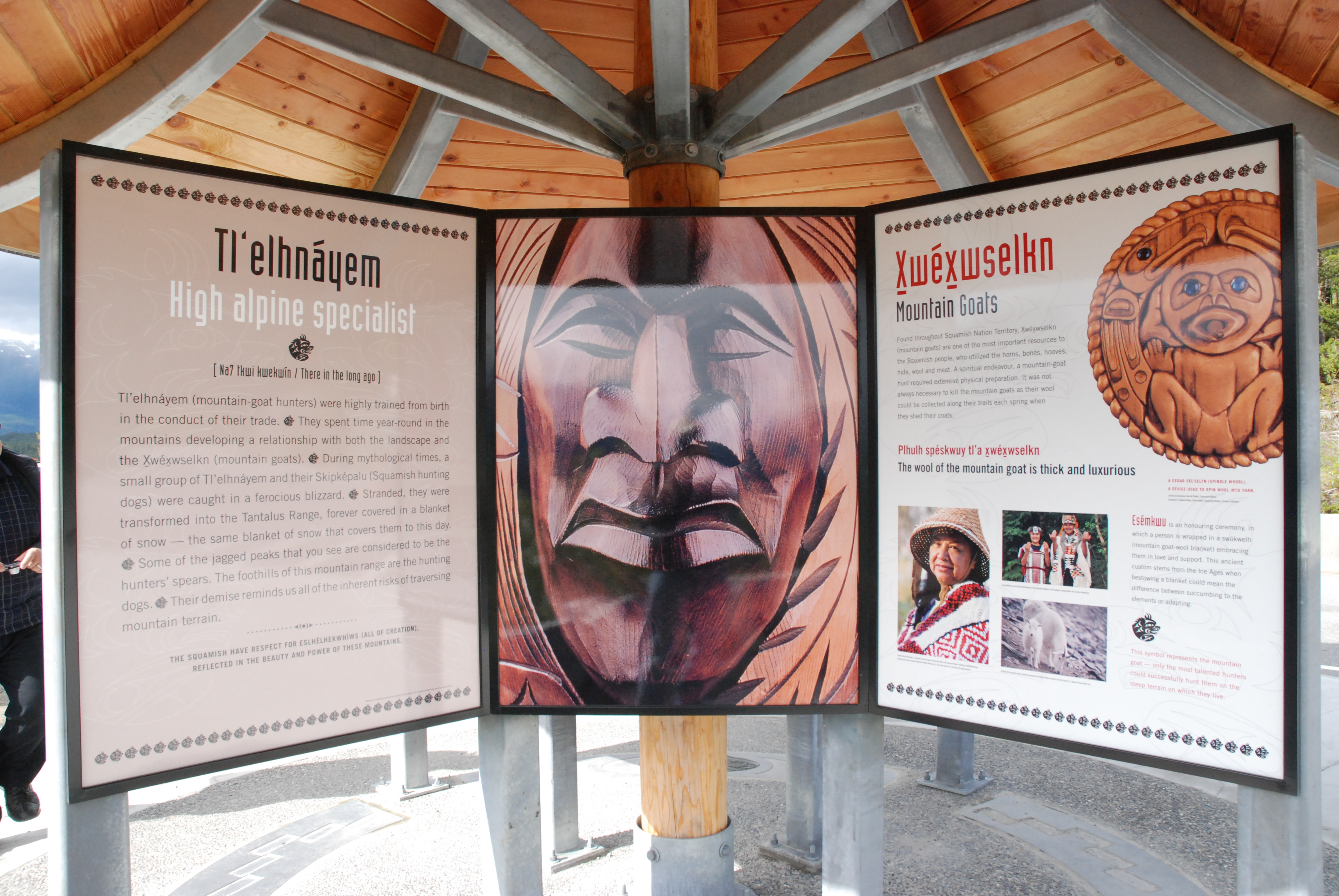 Ready to start your Cultural Journey? Here's a map. Kiosk locations, heading north, include:
Horseshoe Bay
Shannon Falls Provincial Park
Stawamus Chief Provincial Park
Britannia Beach
Tantalus Lookout
Tunnel Point
Callaghan Creek
New highway signage representing corridor communities in both English and Indigenous languages were also installed. These 14 community gateway signs are designed to look like rocks and derive from Squamish and Lil'wat traditional rock paintings. They also blend in nicely with the area's rocky geography. The ministry's standard green directional signs, which indicate distance to communities along the Sea to Sky Corridor, are also in both languages.
Keep an eye out for more than 100 guide signs indicating gorgeous viewpoints, historic sites and other points of interest along the way. You can spot these signs by their paddle shape, a common symbol for the Squamish and Lil'wat First Nations.
With the cultural journey open to visitors from around the world, the ministry continues to improve the Sea to Sky Highway in creative ways with help from local First Nations. For example, the Squamish pedestrian overpass features bridge supports designed by Squamish Nation artist Xwa-lack-tun (Rick Harry). The supports look like two local mythological creatures: the thunderbird and the Coast Salish two-headed serpent.
The Sea to Sky Cultural Journey ensures tourists and BC residents can learn a bit about what makes the area special. Have you experienced the journey? What did you think? Let us know in the comment section below.
Read more about how Indigenous culture is reflected in BC transportation infrastructure:
Share this page: