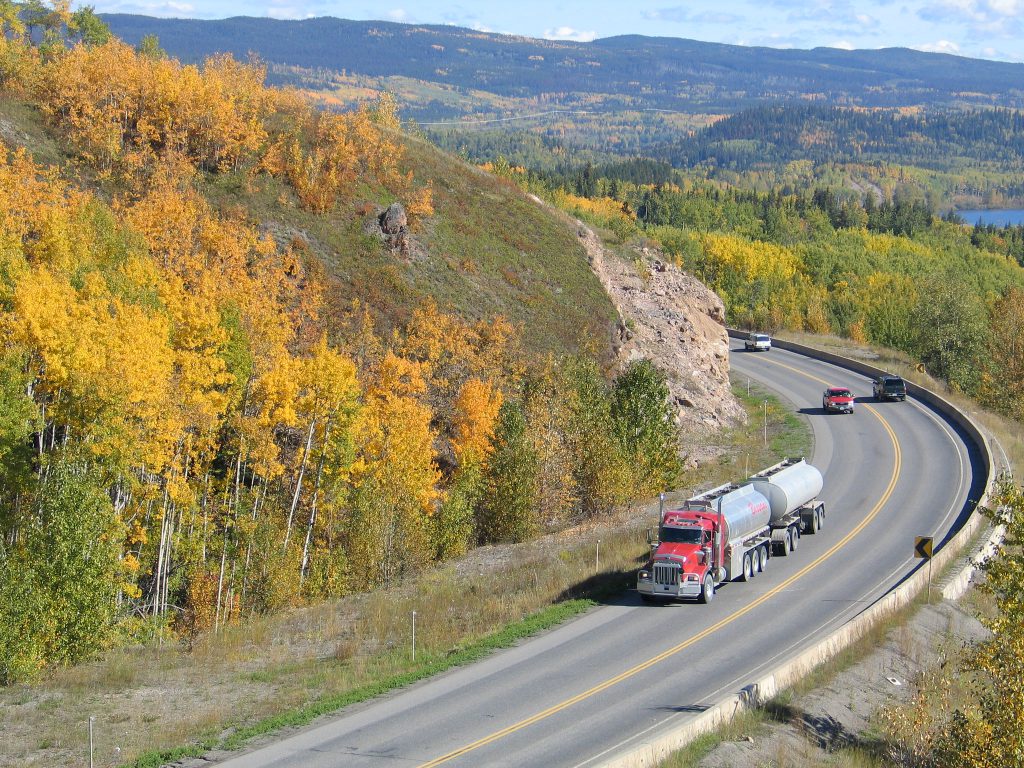 The safety of the travelling public is our absolute top priority, and that includes the care and operation of commercial vehicles on BC highways. While commercial vehicle operators in BC have long been required to keep records of their hours of work and rest to be sure they aren't driving over legal time limits, new regulations effective August 1, 2023, will modernize and simplify the record keeping process.  This electronic logging device (ELD) requirement is intended to help prevent fatigue-related incidents and ensure the validity of drivers' hours of service (HOS) records.
Mandating ELDs marks a major modernization milestone of the long-standing requirement to keep daily logs. By leveraging technology, we hope to make it easier for drivers and carriers to know they are in compliance with the regulations, which in turn will make BC highways safer for all drivers.
For general information regarding the provincial ELD mandate, please refer to NSC Bulletin #01-2023 on www.cvse.ca.
What is happening?
Effective August 1, 2023, most commercial vehicle operators will be required to use electronic logging devices (ELDs) to track their hours of work and rest.
If you need to use a daily log to record your hours of service, as of August 1, 2023 you'll need to be using ELDs to create your record of duty status for each day unless you are exempt.
How did we get here? 
In June, 2021, updates to the federal Commercial Vehicle Drivers Hours of Service Regulations (CVDHOSR) came into force, requiring commercial motor vehicle operators who cross provincial borders and territories to begin enforcing an ELD mandate on January 1, 2023. On February 13, 2023, the BC Government announced a plan for implementation and enforcement of a provincial ELD mandate which effectively mirrors current federal requirements.
What are ELDs?
The federal CVDHOSR and BC's MVAR Division 37 define an ELD as "…a device or technology that automatically records a driver's driving time and facilitates the recording of the driver's record of duty status, and that is certified by an accredited certification body…".
ELDs automatically record driving time in commercial vehicles. The devices connect to a vehicle's electronic control module (ECM), making it easier to track and manage a driver's hours of work and rest. The use of an ELD makes the record keeping a driver must do easier and also makes it easier for businesses to ensure their drivers stay inside legally allowed driving hours.
To be certified for use in Canada, ELDs must be displayed on the list maintained by Transport Canada. You can search for your device based on its certification number to ensure it is a certified device.
If you already have an ELD for trips into the US, make sure your device is certified for use in Canada and is on Transport Canada's list. Being on the FMCSA's list of certified devices for the US does not mean the device is considered an ELD in Canada. Did you know? The technical standards for ELDs in Canada and the US are different from Europe and do not record the vehicle's speed. They record similar information to what a driver has always been required to record in their daily log.
Who is exempt?
A compliance circular published on August 1, 2023 grants a limited list of exemptions from ELDs. Please note: if you are operating outside of BC, the only ELD exemptions that apply are those that are available under s.77 (1) of the federal CVDHOSR. It is a carrier's responsibility to ensure their drivers are able to comply with the federal ELD mandate when they are outside of BC.
This is another important step the ministry is taking toward improving commercial vehicle safety on BC highways. Other examples include enhancing road safety include the speed limiter mandate and Mandatory Entry Level Training (MELT) introduced in fall 2021.
Do you have specific questions about ELDs in BC? Please contact the NSC program office directly at NSC@gov.bc.ca or 250-952-0576.
If you found this blog interesting, you might also like these related links:
Share this page: