When spring construction season ramps up, the Cone Zone BC campaign kicks in to raise awareness for roadside worker safety. The numbers speak for themselves: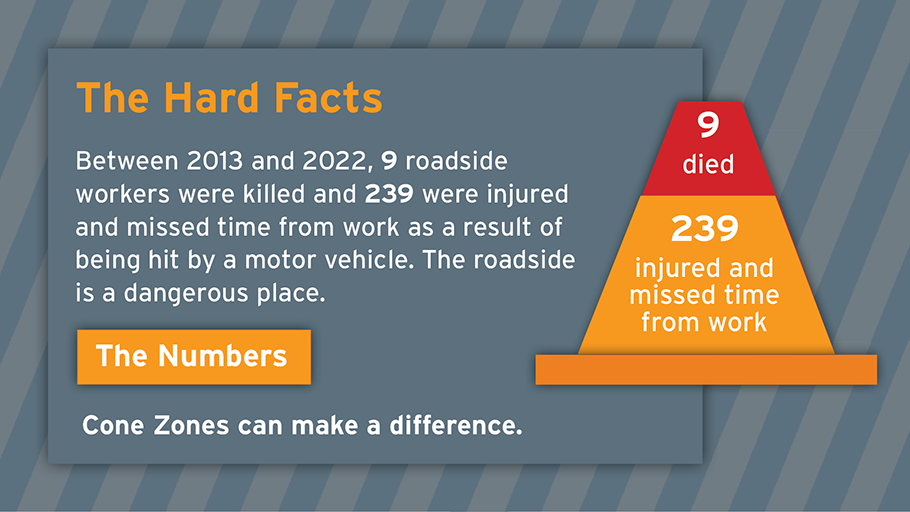 These startling stats make it clear drivers need to undergo a major shift in attitude to help protect people representing a wide range of professions – from traffic controllers and construction crews, to emergency personnel and truck drivers tending to their vehicles.
A good place to start thinking about roadside worker safety is by hearing their stories. We all need to respect the Cone Zone.
Share this page: