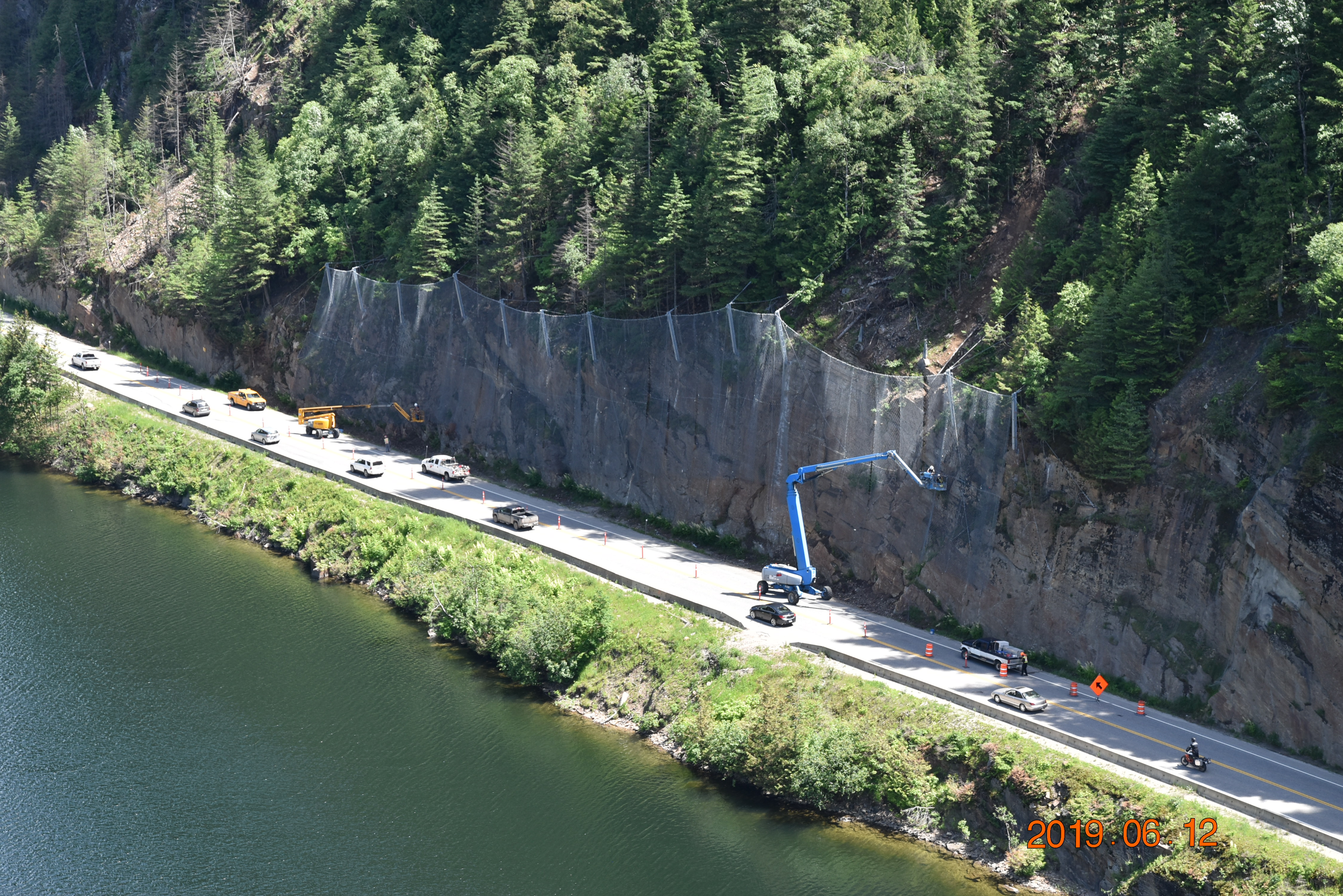 About 20 kilometres west of Revelstoke lies a short stretch of BC Highway 1 with a unique geography.
Running in-between Three Valley Lake and the Monashee Mountains, Three Valley Gap is, quite literally, located between a rock and hard place. In fact, next to the Kicking Horse Canyon, this may be the most technically challenging section of the Trans-Canada Highway, in the entire province. We love technical challenges, but not nearly as much as we love keeping the travelling public safe, which is why we are excited to announce the installation of an innovative pilot rock fall fencing system that will help keep people travelling safely in the Three Valley Gap area.
Geography, intense weather and snow avalanches in the area mean standard rock fall fencing would not survive the avalanche activity that takes place along the corridor. So, the new fencing system will reduce the chance of rocks landing on the highway and withstand potential damage caused by snow loading and avalanche activity, without compromising the effectiveness of the remote avalanche control systems that were installed in the area in 2017. The remote avalanche control system also helps the fencing system by keeping the snow avalanches smaller in size – reducing the snow impact on the fencing.  We think it's a pretty great thing.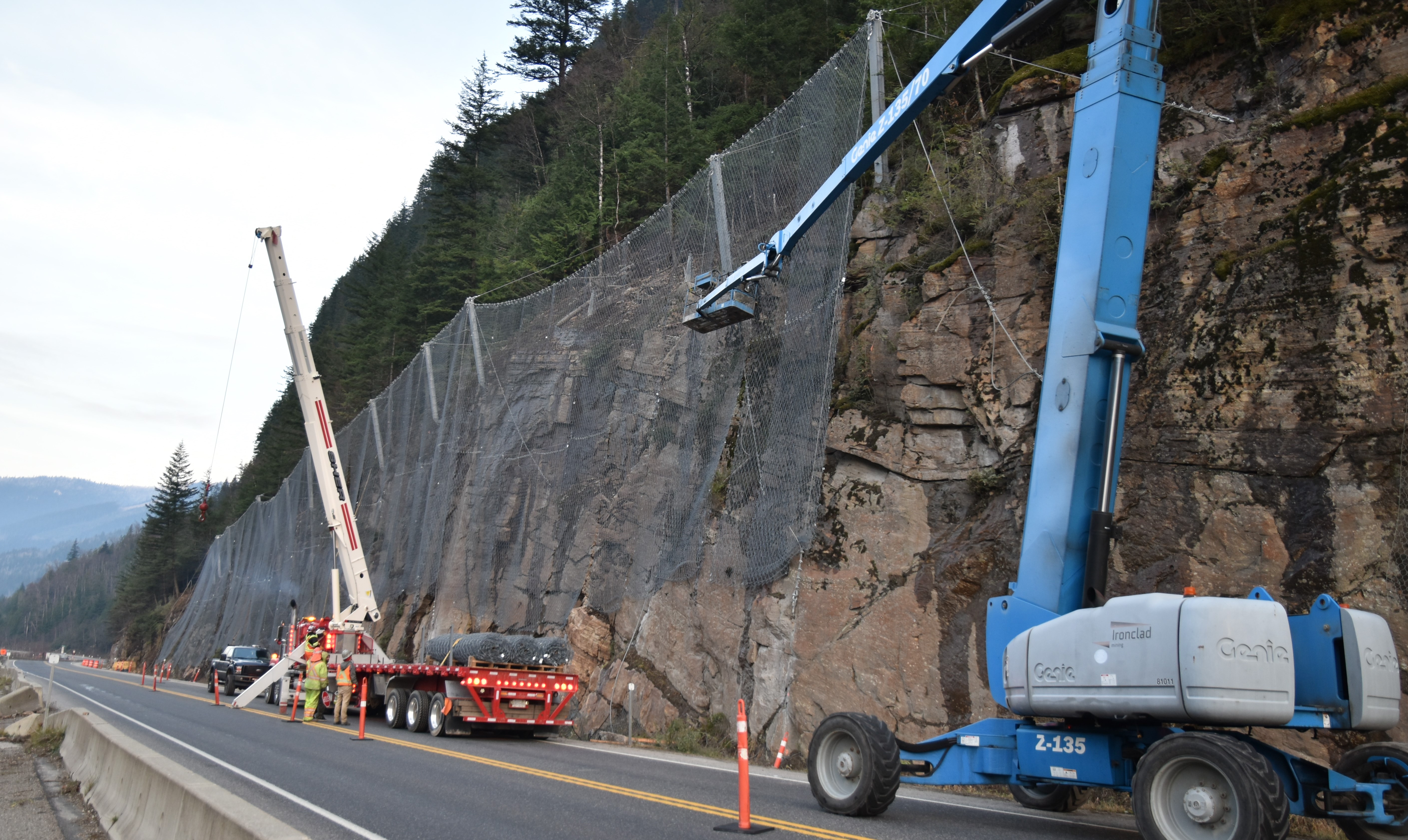 The fence is approximately 122 metres long and consists of 5-metre high steel posts spaced about 10 metres apart.  These posts are supported by a network of steel cables that are anchored 6 metres into bedrock.  The slope mesh material consists of two layers of high strength steel rockfall control netting which are hung from the cable supports. This innovative fencing was designed by ministry engineers using materials developed and tested in Europe. If the pilot is successful, this type of system will be considered for other rock fall areas at Three Valley Gap.
British Columbia's mountainous landscape means our highways pass through some challenging terrain, but our Rockfall Program is dedicated to reducing the rockfall hazard for highway travellers. Do you have a question about this, or anything else the ministry does? Let us know in the comments below.
Did you Know?
In the fall of 2018, a 33-metre long retention wall was also installed in the area to address potential large boulder events.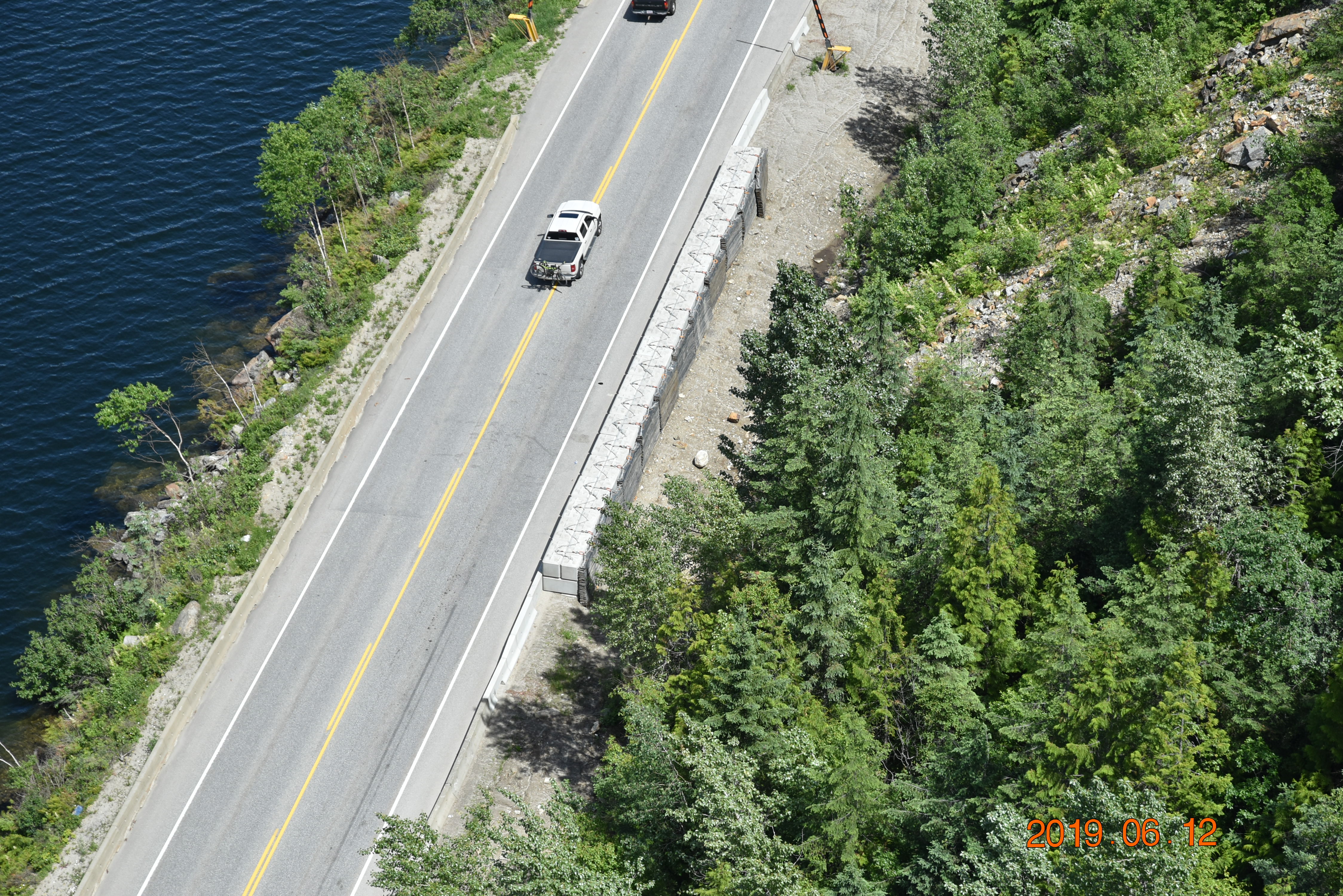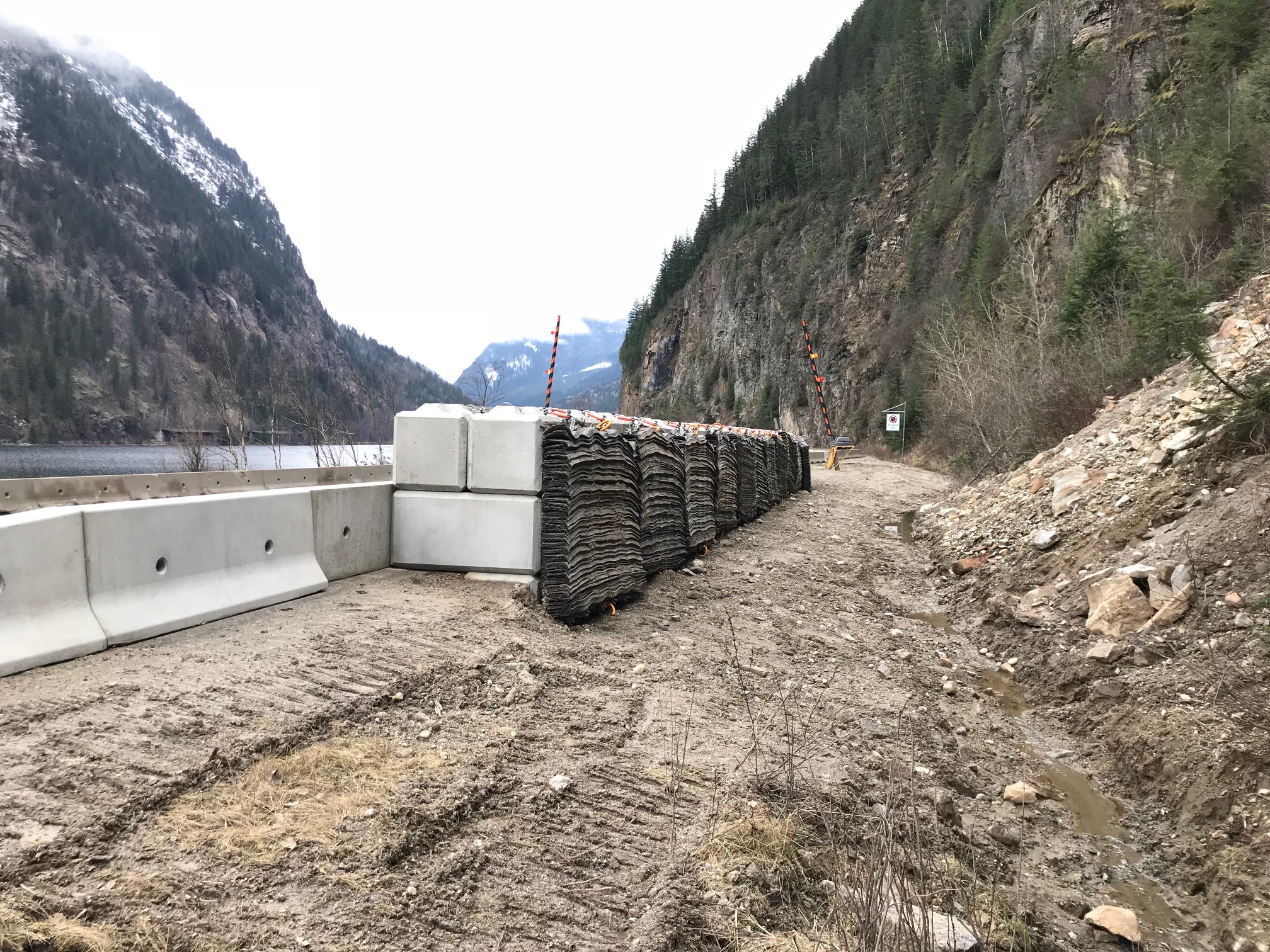 Share this page: