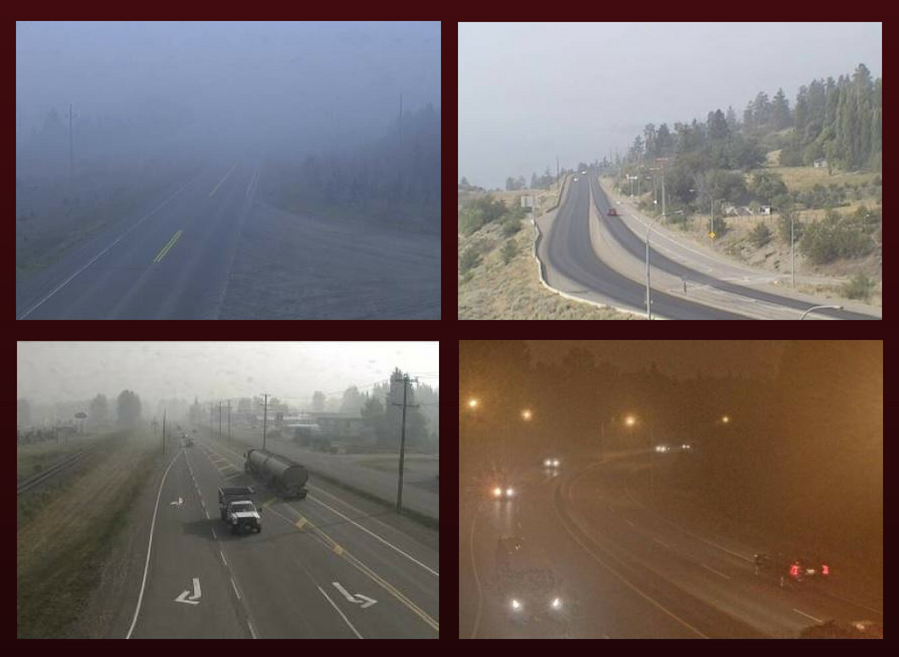 As witnessed in recent years, wildfire season in BC can happen on a massive scale; cloaking the province with a gloomy shroud of smoke, making the air pungent and thick, and giving the sun an eerie blood orange tinge.
Wildfires can come precariously close to side roads and highways; sometimes roads are closed or with limited access, even more have very poor visibility.
That's where we come in.
We want to share a few tips and resources to help you travel safely during wildfire season.
Down to brass tacks: Where can I travel?
>> BC wildfire impacts to highways, including closures and traffic restrictions, are available via DriveBC.
>> When wildfire impacts to highways and side roads reach a certain level, they are listed on one page via TranBC. (*Note: a broken link means impact level has not been reached)
>> Impacts to forest service roads are here.
Smoky haze for days: Driving with poor visibility
Usually, it's the wet, dreary winter months that make visibility challenging. But forest fires can create a summer "fog" that can dim the lights in a unique way. Sometimes day looks like night, other times it seems like we're looking at the world through an Instagram filter.
Please remember these tips for seeing and being seen:
>> Turn on your headlights and tail lights. Ideally, we do this every time we're behind the wheel, but it's even more important in dark, hazy conditions. Don't rely on the automatic headlights feature. Keep it simple, turn 'em on.
>> Keep your eyes on the road, and avoid distractions. Again, this always applies, but the smoke is dramatically reducing stopping sight distances on the roads, reducing drivers' reaction times.
>> Don't gamble by passing on two-lane, two-way highways when long-range visibility is reduced. Wait for a truck climbing lane or other multilane section to pass.
>> Slow down. Remember: posted speed limits are for ideal conditions. A smoke screen is not ideal conditions.
>> Give more space to the vehicle ahead of you. Bad visibility can lead to abrupt stopping as reaction times are reduced. And let's face it, no one likes a tailgater.
>> Top up your wiper fluid. That white stuff falling from the sky? Yeah, those are ashes, not snowflakes. Don't let a dirty windshield make your view of the road worse.
>> If you have to pull over for any reason, make sure you are completely off the road with hazard lights flashing.
>> Only drive if you feel well enough to do so. Forest fire smoke is a mix of gases and small particles that can irritate the respiratory system, and the poor air quality is affecting some people's health more than others. If you feel exhausted, dizzy, or impacted in any way that could reduce your ability to drive, best not to get behind the wheel. Here's more information from the BC Centre for Disease Control about how to protect yourself from poor air quality.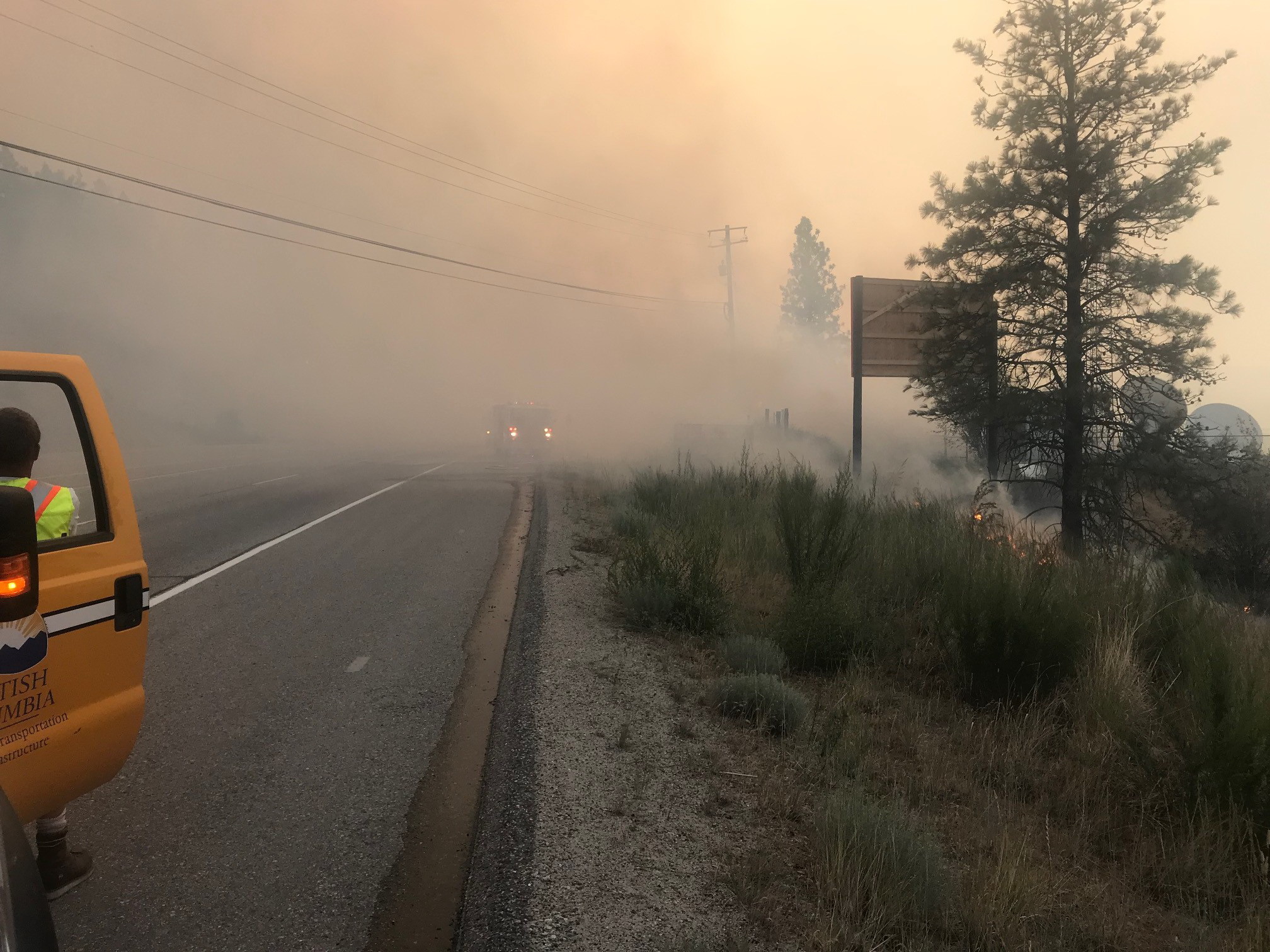 Extreme weather events, such as wildfires, may be the "new normal" in a world undergoing significant climate change,  but life goes on, which means goods are still flowing and people continue to travel. Let this be clear: safety is our biggest concern. Closures will continue on highways and roads deemed too hazardous for travel. It's important to keep informed about road conditions, closures and restrictions, and adapt our driving behaviour to stay safe despite the smoke.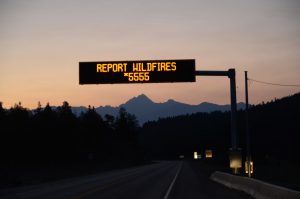 If you spot a wildfire, please report it to the BC Wildfire Service at *5555 (a map of active wildfires is available).
There is also a free BC Wildfire Service Public Mobile App you can use, if you have data or a WiFi connection. Select the "Report a Fire" function to submit an electronic report and upload a photo — a video tutorial in the "Help" section explains how. The app also offers real-time wildfire information and an interactive map that can be customize to display a variety of fire-related data. For Android, the BC Wildfire Service mobile app can be downloaded at Google Play. If you have an Apple (iOS) device, you'll find it here, at the App Store.
Residents of areas impacted directly by wildfires can view a list of community and regional district evacuation orders, alerts and rescinds at EmergencyInfoBC.
Do you have any wildfire season travelling tips worth sharing? Please do – there's a comment section below.
Share this page: