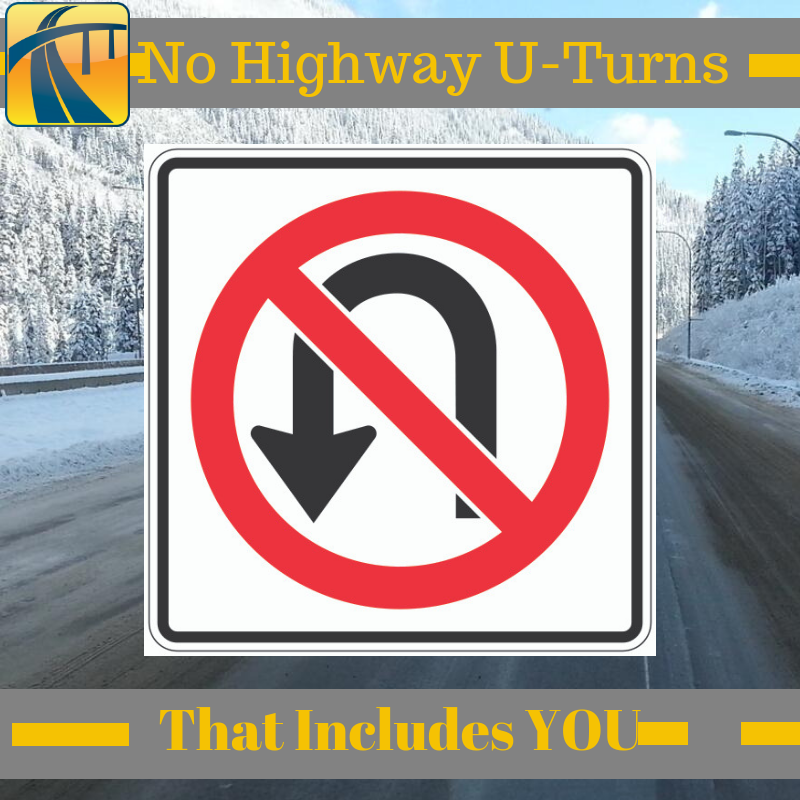 The lure of making an illegal U-turn on a BC Highway can be tempting. You might think it'll save you a bit of time. Or it's just convenient. Or it's a quick fix when going the wrong way.
Just don't.
It's unwise, unsafe and illegal. You might see what looks like a pull through in the middle of the road and think it's your perfect window of opportunity to back track. STOP! It's not for you!
(Except if you're an authorized emergency or maintenance vehicle)
Traffic travelling in the opposite direction is moving at freeway speed and they aren't expecting a slow moving vehicle to just pop in front of them, coming from the other way. This causes accidents, sometimes fatal ones.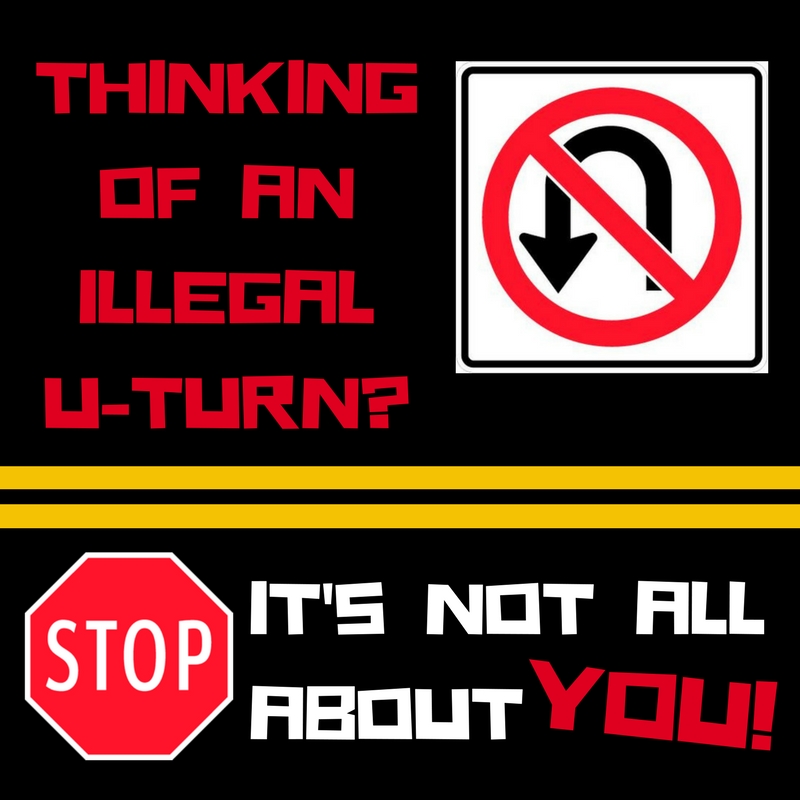 Actually, there are very few situations where U-turns are legal for the travelling public.
Here's what ICBC has to say about u-turns in their Understanding Intersections document:
If you find you are going in the wrong direction, you may be tempted to make a U‑turn. U‑turns are often risky. They are illegal:
If they interfere with other traffic
On a curve
On or near the crest of a hill, where you cannot be seen by other traffic within 150 metres
Where a sign prohibits U‑turns
At an intersection where there is a traffic light
In a business district, except at an intersection where there is no traffic light
Where a municipal bylaw prohibits making a U‑turn.
This information is also straight from our BC Motor Vehicle Act, section 168 on Reverse Turns.
We ask that you please be patient. Look for that next exit to more safely (and legally) turn around on a side road. Look for those alternatives to a U-Turn that isn't really intended or designed for you.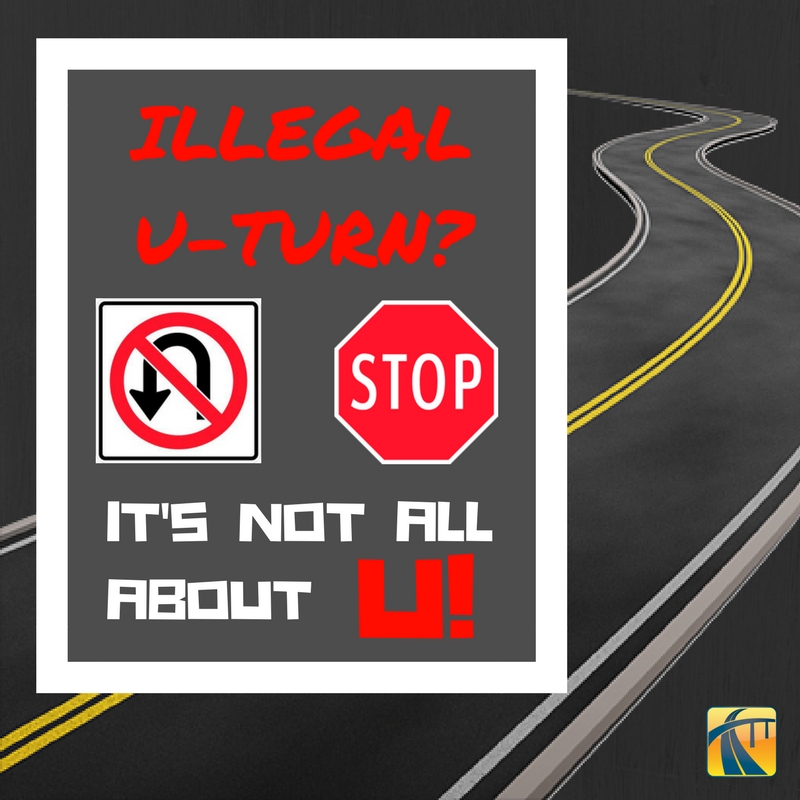 Share this page: