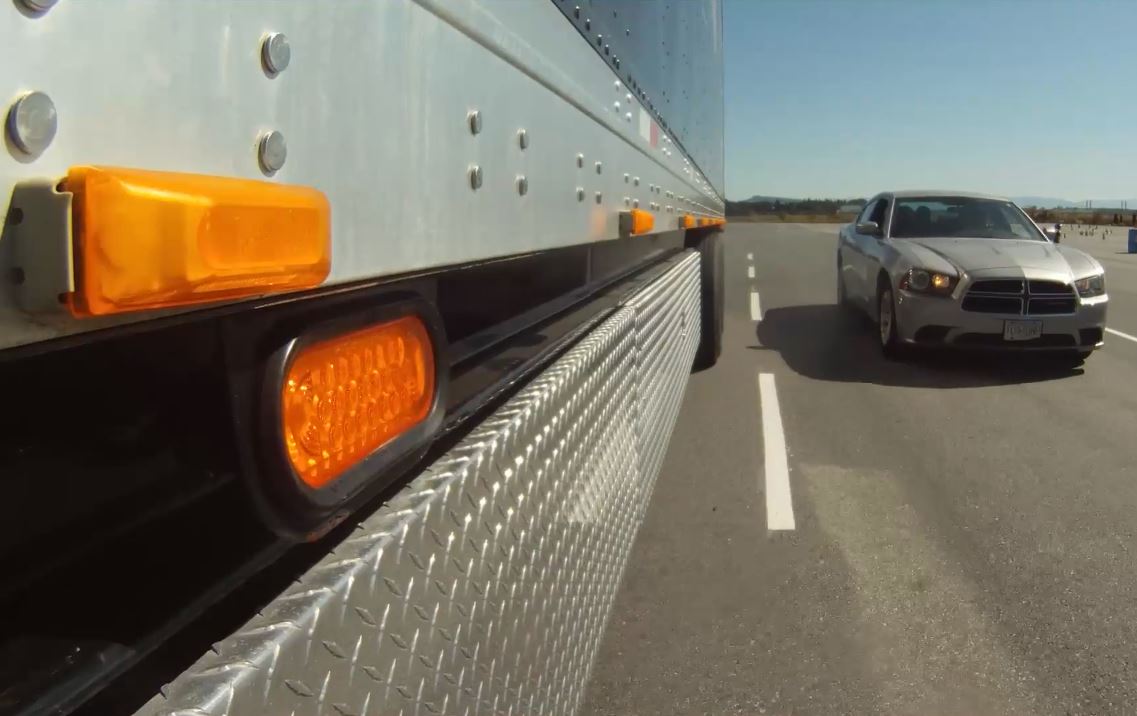 If you compare the size and weight of a loaded commercial vehicle to that of a passenger vehicle, it shouldn't be surprising to learn the occupants of the passenger vehicle are four times more likely to be killed in a collision, according to Road Safety BC.
What may be surprising are studies showing the driver of the passenger vehicle is at fault in at least two-thirds of these incidents with trucks.
Why?
Well, the evidence suggests some drivers fail to realize large trucks perform and respond differently than smaller vehicles. Here are some examples captured by commercial vehicle dashcams. It's important people understand that trucks need more space to turn, change lanes and stop. Trucks also have bigger blind spots.
The Be Truck Aware campaign is designed to raise awareness of truck safety in an effort to reduce the approximately 60 people killed in crashes involving commercial vehicles in BC every year.
Here are the top three ways to be truck aware, complete with video demonstrations:
1. Don't Merge Too Soon
Commercial trucks and your car do not stop the same >> WATCH VIDEO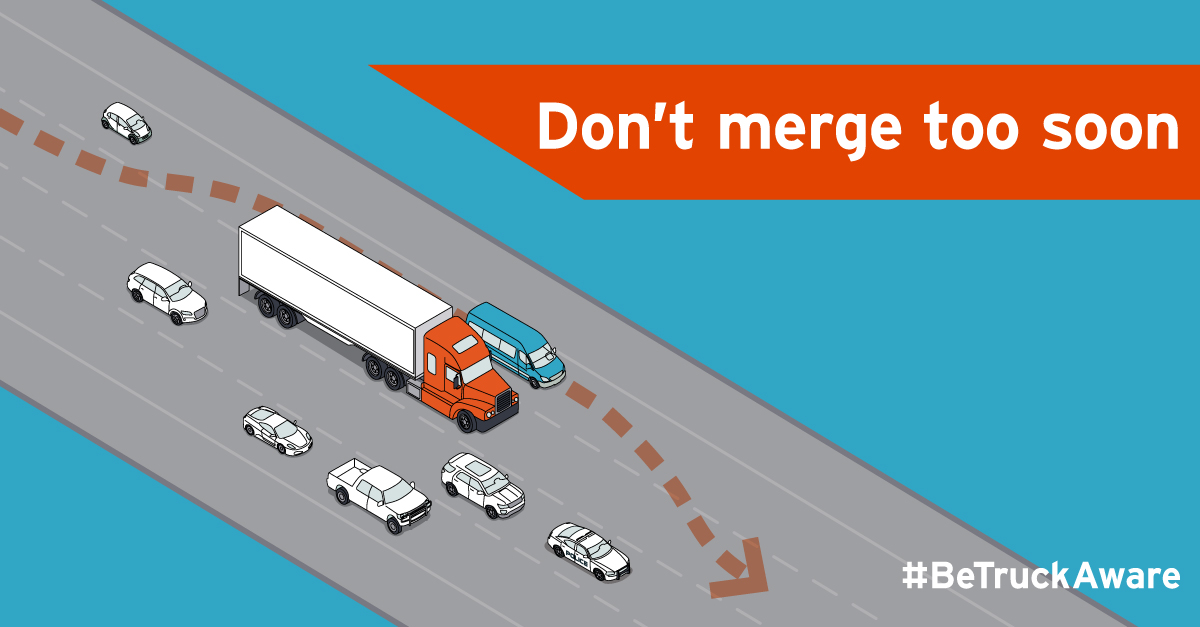 2. Be Visible – Avoid Blind Spots
Do not get in a commercial vehicle's blind spot >> WATCH VIDEO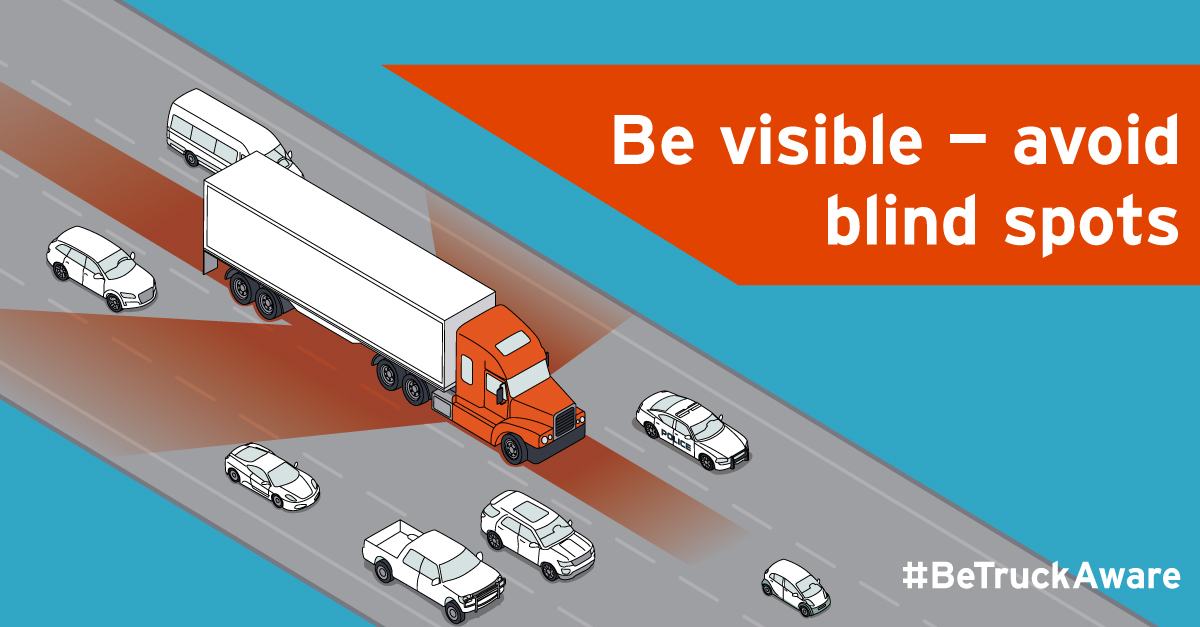 3. Anticipate Wide Turns
Why you need to give commercial vehicles room to turn >> WATCH VIDEO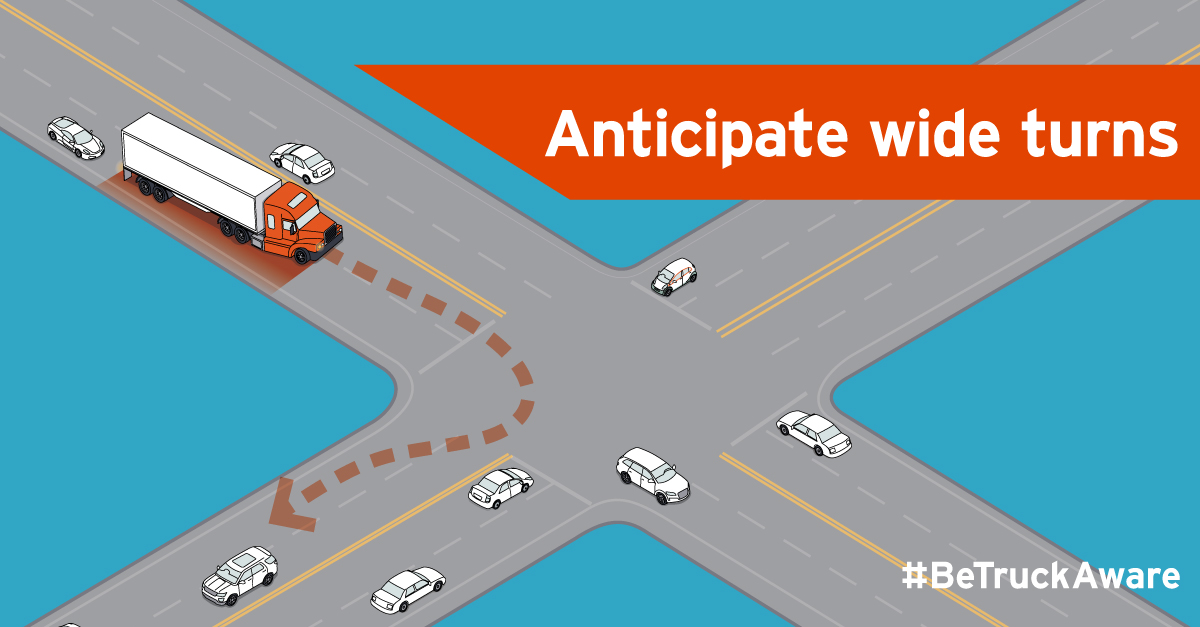 Do you have any other tips for driving around large trucks, whether from the perspective of a truck driver or a passenger vehicle driver? Let us know in the comments section.
Share this page: