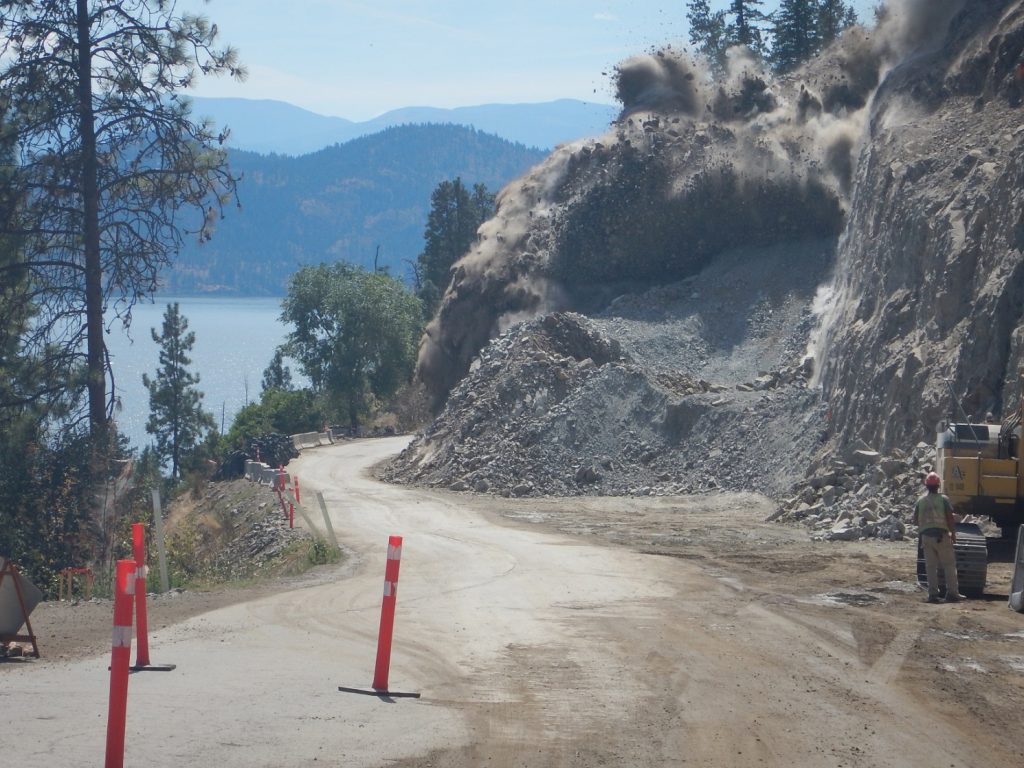 Westside Road is a narrow, picturesque, two-lane road running along Okanagan Lake in the BC interior. Its dramatic beauty and winding roads make it a pretty popular route for motorists of all types. To keep this road safe and accessible for everyone, we're widening and realigning 1.2 km of the road between Four Mile Creek and Waterfront Farm (north of the Highway 97 and Westside Road interchange in West Kelowna).
We took a short video in the fall of 2016 during a drive through of the construction site and wanted to share it with you. Check it out here:
We're committed to improving safety along this route. Since 2008, the Ministry of Transportation and Infrastructure has made numerous upgrades to Westside Road including:
Shoulder widening and pullout construction, plus over 30 km of resurfacing.
Work on a 500 metre section between Blue Grouse to Jenny Creek which widened the road to include a paved shoulder and the improvement of rock catchment ditches in areas of potential rock fall.
Cinnabar Creek focused on 280 metres of a narrow two-lane section and the realignment of 2 curves and replacement of a 600m culvert.
Waterfront Farms to Blue Grouse which focused on the widening and realignment of an 800 metre section of the road. Construction included: road base reconstruction, resurfacing, the addition of paved shoulders and rock fall protection.
Westside Road Represent! Do you have any questions about this or any other work we do? Let us know in the comments below.
Share this page: