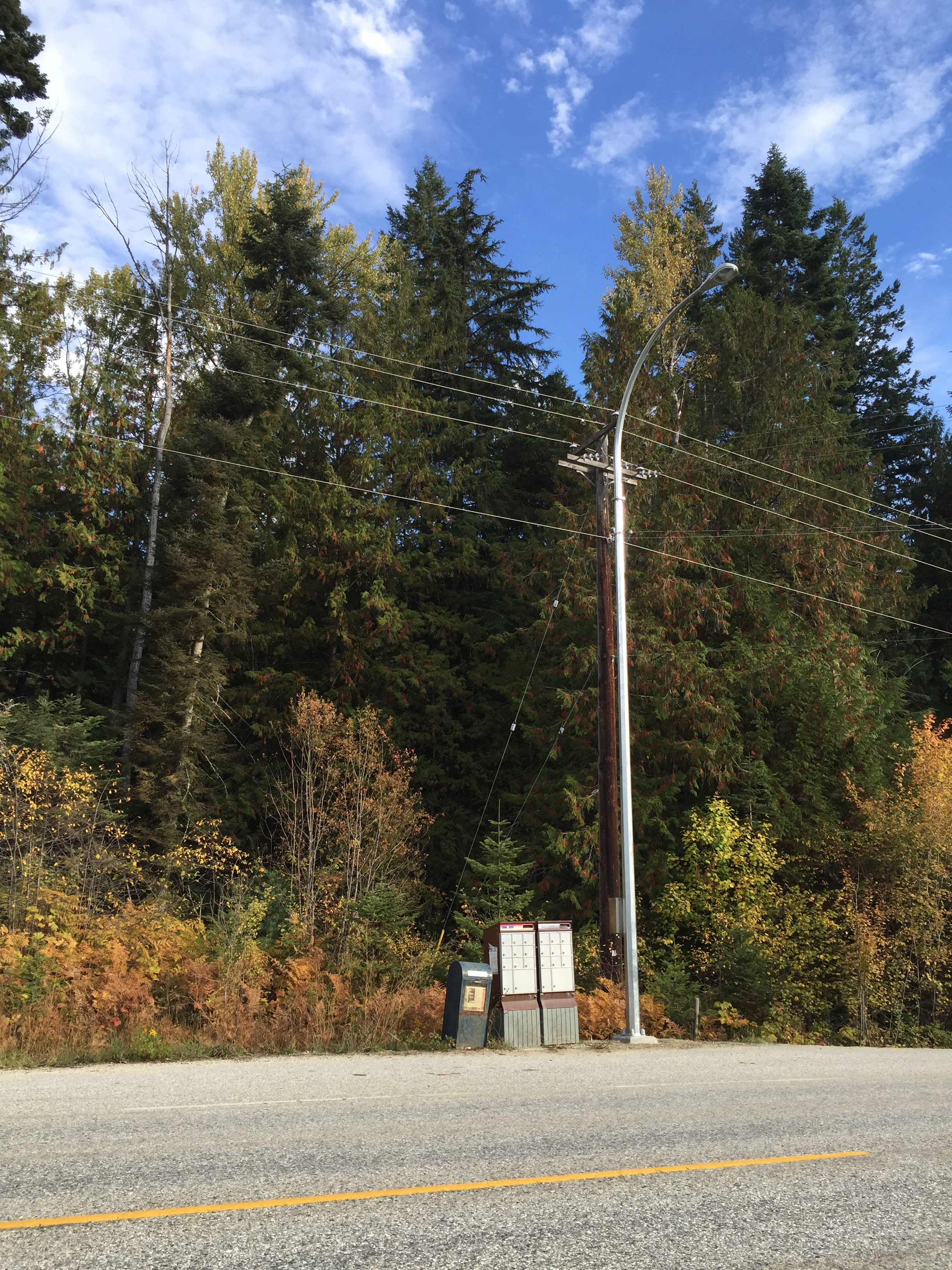 Sometimes the best things in life are the small things.
Yes, we have our share of mega projects to improve transportation in the province, including the new Pattullo Bridge, the Broadway Subway project and more.
But we also go small scale, with community safety enhancements like additional road reflectors, crosswalks, pedestrian signs and speed reader boards. All of these projects are brought forward for (usually) smaller communities, by the people who use those roads and highways daily, and who will benefit the most from these improvements.
One example is a luminaire we installed last fall, at Redfish Elementary School, located off Highway 3A, just outside of Nelson. The project began with Principal Janene Stein, who emailed our West Kootenay District office, to tell us about safety concerns at an unlit school intersection and ask for a street light.
To us, this sounded like a community safety enhancement.
So, like other potential projects, we began with taking a field trip, collecting data and conducting an analysis into the community's needs. It turned out the intersection was a good candidate for a light, so our district engineering group secured funding and obtained approvals. Then we did a land survey of the site, created an electrical design and arranged for installation by our electrical maintenance contractor.
Voila… a luminaire brightened the way for all! (We acknowledge that sounds simpler than it was).
Redfish School's principal responded with another email…
"I came to school very early this morning…and the light was on! So exciting! It will make a big difference to our community – teachers going home late, families attending afterschool events – so I thank you again. It was great working with you." – Janene and the Redfish community
While some people might think, "It was just a street light," Janene's email brought home how much these "little things" matter to some folks. It's not just a street light. It's peace of mind and safe passage for parents and their kids, teachers and everyone else who uses or travels by the school.
This is why for us, "the small" are no less important than our mega projects, in improving people's lives. Do you have any questions or comments about this or any other work we do? Let us know in the comments below.

Share this page: