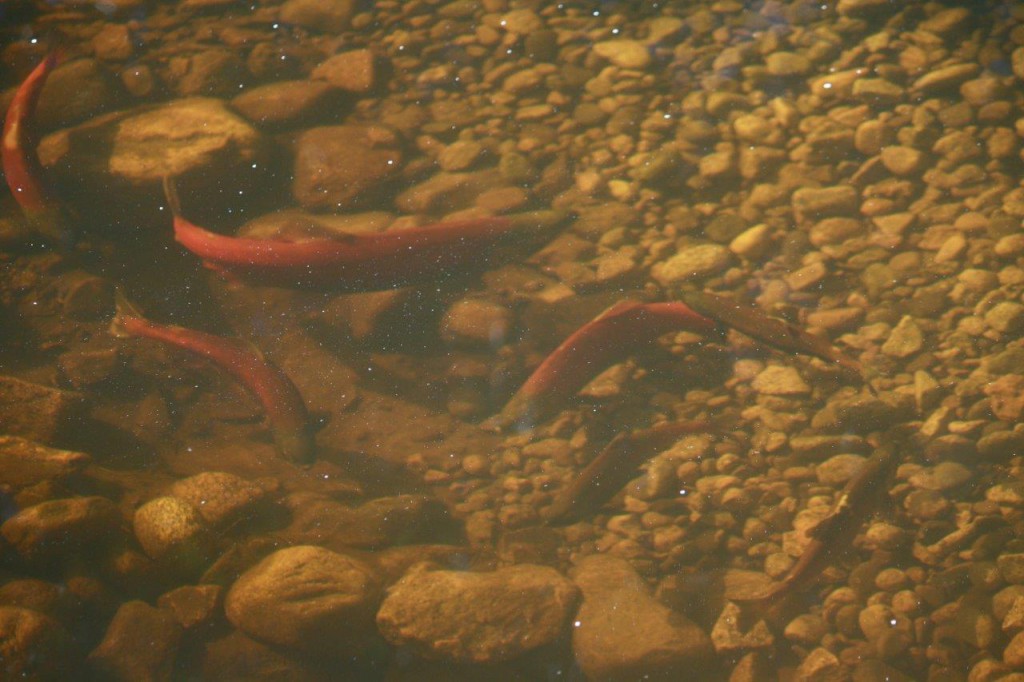 Would you think, "Dam!" if you were blocked from going where you wanted?
That's what fish might have been thinking when they reached a steep concrete dam, in Penticton, that stopped them from travelling upstream. Until a few months ago, the 1. 5-metre structure, built about 50 years ago on Ellis Creek, was a barrier to kokanee salmon and rainbow trout.
We became involved with Ellis Creek, while we were widening the shoulder along a two-kilometre section of Eastside Road, just west of Penticton. Our work on the road meant some excess rock had to be placed in Skaha Lake, along the shore. Fisheries and Oceans Canada required us do to some fish habitat work, in compensation for a potential disruption to fish habitat in the lake. The dam situation in Penticton was the ideal way to improve matters for our finned friends, in another way.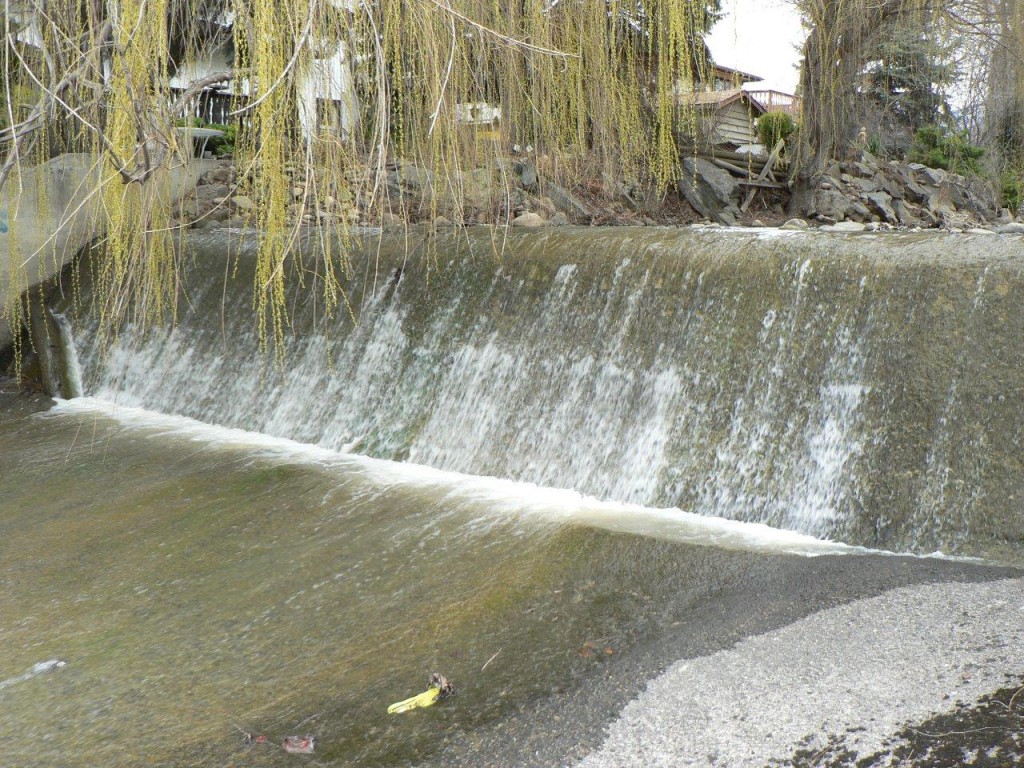 We couldn't alter the dam because of an active storm sewer line inside it. So, we worked around the barrier — literally. We built a bypass channel for the blocked (and maybe even frustrated?) fish, which has a series of interconnected small pools. The 55-metre channel enables fish to reach several kilometres of good spawning habitat, above the dam. Water flow into the bypass channel is tightly controlled, to give the fish a chance to rest, while working their way upstream.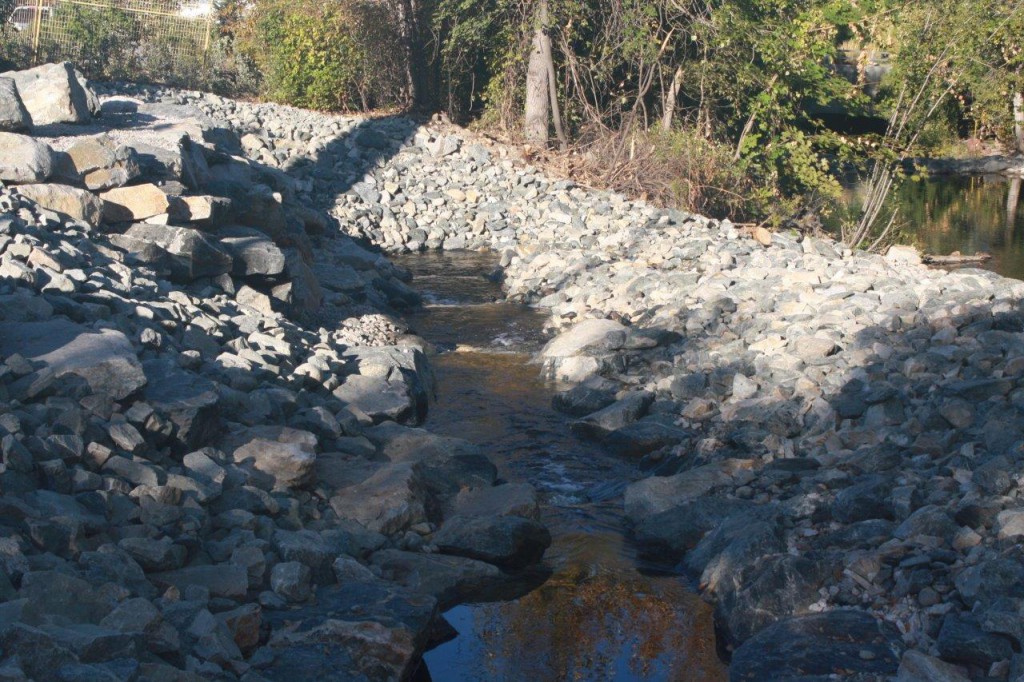 Within 24 hours of the new channel being filled, kokanee progressed swimmingly along the new route, and shortly thereafter, were seen above the concrete barrier. Dam quick, those fish!
While the project took place, from August to early September, we worked with an environmental contractor and construction company to make things right for fish. The Penticton Indian Band participated, providing archaeological and environmental monitoring.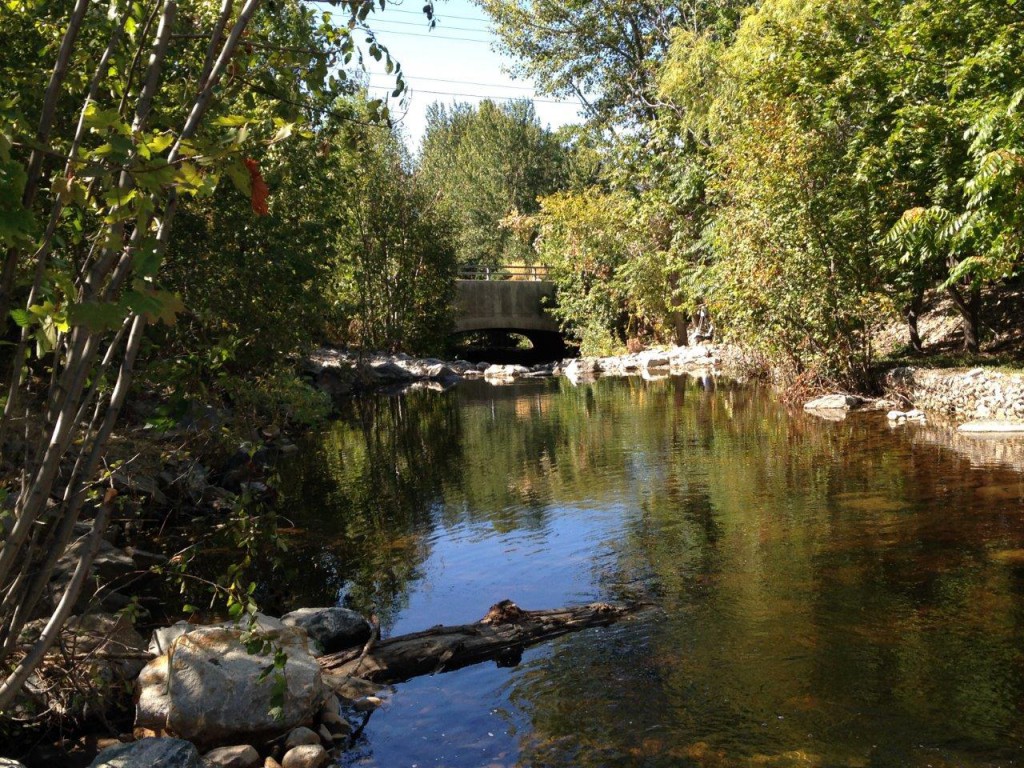 Now that fish can move about as they want to in Ellis Creek, there's just a few more things to finish off. In Spring 2016, final restoration of the area will completed, and vegetation will be planted along the bypass route, in cooperation with the City of Penticton.
Spring is when rainbow trout spawn, and late summer is egg-laying time for Kokanee. Creeks like Ellis Creek provide ideal habitat for fish reproduction and we're hoping to see population increases in both species, over time.
These are the benefits of keeping B.C. kokanee and rainbow trout on the move!
Share this page: