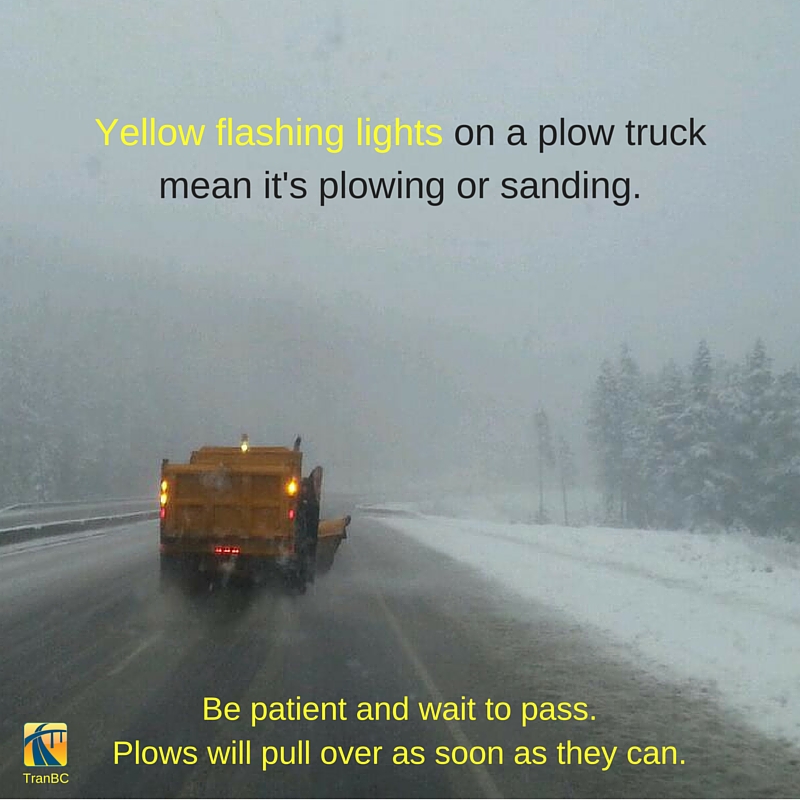 It's early in the winter driving season, and we're all getting used to the white stuff again, but we've had a couple incidents lately where travellers have tried to pass snow plows on the right hand side while the plows are actively working.
Not only is passing an active plow dangerous for you, it's dangerous for the plow operators and drivers around you.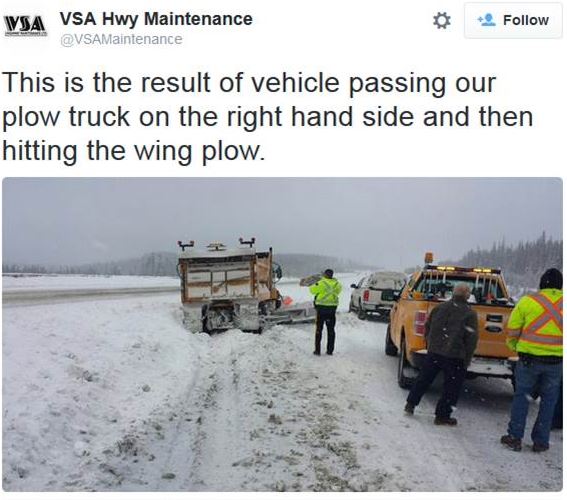 Be patient. Snow plow operators will pull over and let you pass as soon as they can safely do so. Wondering how to tell if a plow is working? Look for the yellow flashing lights. If the plow has it's lights on,  it's hard at work plowing or sanding the road for you.
So hang back and sit tight. Following a plow during a winter storm event means the road ahead of you will be clear sailing. Any questions? Let us know in the comments below.
Share this page: