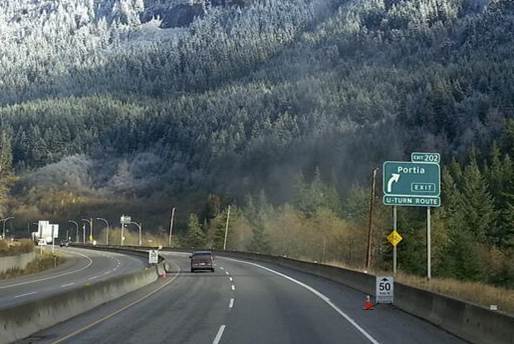 If you've ever driven the Coquihalla Highway, you've probably noticed names like Shylock, Othello, Juliet, Portia.
And if you're a fan of English literature, you'd also probably recognize these names as characters penned by none other than the Bard of Avon himself – William Shakespeare. So what's Shakespeare doing on the Coquihalla?
As often happens along highways, many of the road names in this area are derived from features that were in place before. In this case, the Shakespearian names come from the Kettle Valley Railway, upon which much of the Coquihalla Highway is built. The railway itself predates the highway by about 70 years, so these names have been used in the area for quite a while.
But that just begs the question, why were the names used for the railway? As it turns out, the answer isn't entirely clear, but there are some competing theories:

A. One of the more popular relates to Andrew McCulloch, the chief engineer in charge of building the railway (the Kettle Valley Railway is often referred to as McCulloch's Wonder because of how difficult it was to build). Apparently, McCulloch was a big fan of Shakespeare and used the names of his characters to name the rail stations.
B. Other sources indicate it might have been the Kettle Valley Railway president, James J. Warren, and some even point to his daughter as the one responsible for the names.
While the truth may never really be known, we're putting our money on Mr. McCulloch as the person who ultimately deserves the credit. Why? Well, that's who historian Barrie Sanford attributes it to, and as Mr. Sanford also worked with the Ministry of Transportation and Infrastructure once upon a time, we're happy to take his word on it.
If you'd like to read more about this, our friends at BC Parks have a great story. The Kamloops Daily News also wrote an article a few years back where they talk a little more about the Shakespearian names in this area that's now popular hikers, cyclists and movie producers (think Rambo).
Do you have any stories to share about local names for roads or bridges in your area? We'd love to hear them. Connect with us in the comments below, or use Facebook or Twitter, and tell us about them.
Share this page: