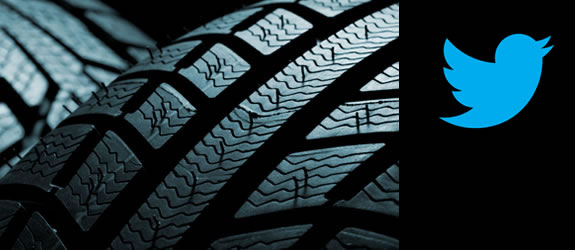 Have you ever debated about installing winter tires? If so, you're definitely not alone. Whether due to cost or simply just uncertainty around the benefits of winter tires, many drivers in B.C. are tempted to slide through winter on their summer treads. But temptation can be deadly.
One of our favourite analogies comes from, well, hockey of course. It goes like this: when temperatures drop below 7 C, all-season tires harden much like cold hockey pucks, causing them to lose traction (after all, pucks are meant for smooth passing and speedy slap shots). On the other hand, tires designed for winter conditions are made of a compound that remains flexible at low temperatures, giving it "sticking" power.
The risk of winter traffic incidents is significantly reduced when vehicles use winter tires. So, you can imagine our delight when we received a flood of positive responses to our question on Twitter:

Here are a few examples of what you had to say:
We also had some healthy discussion on Facebook. For example:
Winter tires save lives. It's also mandatory for passenger vehicles to have winter tires installed and for commercial vehicles to carry chains on signed sections of B.C. highways between Oct. 1 and April 30. And remember, you're not only responsible for your own safety, but your fellow drivers' safety, too.
Don't be a hockey puck out there.
Interested in the varieties of winter tires?  Check out How to Choose from 4 Types of Tires for Winter Driving in BC
Share this page: