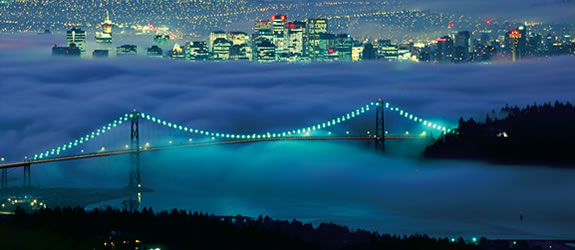 Today we're celebrating the opening of the Lions Gate Bridge, which provided drivers their first chance to travel over Burrard Inlet between the City of Vancouver and the North Shore back in 1938.
The bridge was originally built and operated by the Guinness family (of Guinness Beer fame) and A. J. T. Taylor, a local businessman, under the name First Narrows Bridge Company Limited. They collected a 25 cent toll from drivers to help pay for the bridge.
It wasn't until 1955 that the bridge was sold to the provincial government's British Columbia Toll Bridges Authority, which continued to collect the toll until 1963.
Curious for more? Have a look at the video below. In addition to a lot of interesting trivia, it has some amazing colour footage shot during the bridge's construction and some great pictures from more recent years.
Share this page: