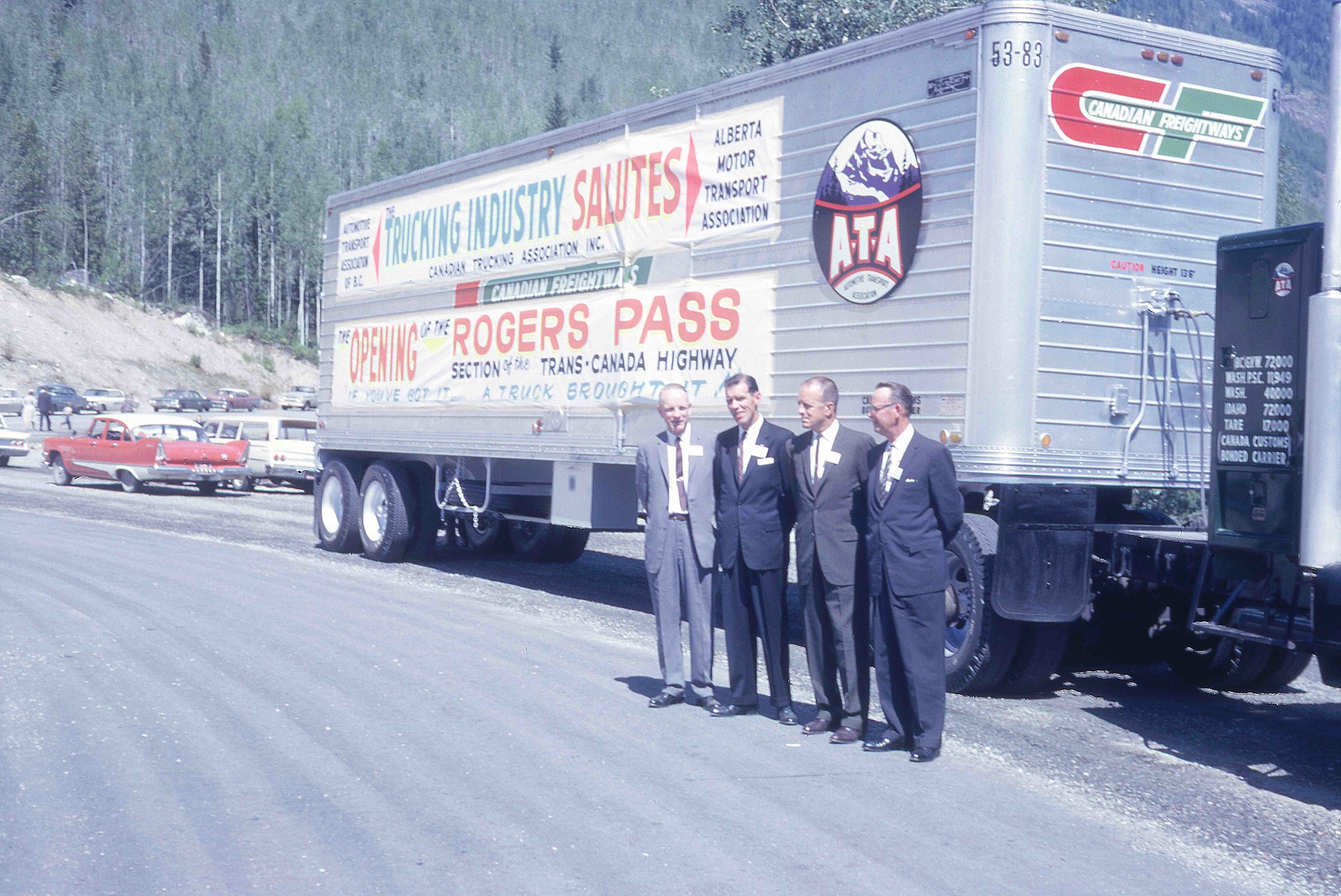 In recognition of National Trucking Week, we're wondering if you've ever heard the phrase, "if you got it, a truck brought it"?
The sentiment has been around for years (you can see it proudly displayed in the photo above from the Trans-Canada opening at Rogers Pass in 1962).
It's a simple phrase with an important message that reminds us just how much we depend on the trucking industry and the men and women that earn their living behind the wheel.
The fact is, trucking is essential to our economy and our every-day living. The groceries you picked up this afternoon, the gas you filled your car up with and the clothes you're wearing. Chances are you can thank a trucker for those and almost anything else you go to the store to buy.
It's true a lot of goods get shipped to and from our ports by rail, but many places aren't connected to a rail line, and they depend on trucks every day to keep their communities going. And even those areas that do have rail still need trucks to transport the goods to local stores and distributors. No matter how you look at it, trucks are vital to our province and to our country. We wouldn't be where we are today without them.
Are you doing anything to celebrate National Trucking Week? If you don't have any plans yet, check out the Canadian Trucking Alliance website – they've got a lot of great ideas on how you can show your appreciation of the time, dedication and hard work truck drivers put in every day.
As an added bonus, here's a little trucking trivia to give you a better idea (based on data provided by Statistics Canada):
Truckers in Canada, collectively, carry about 600 million tonnes of cargo a year.
Some of the most commonly hauled goods include:

General freight
Gravel
Prepared food stuffs
Wood products.

Most trips a trucker takes averages out to more than 700 kilometres.
Share this page: