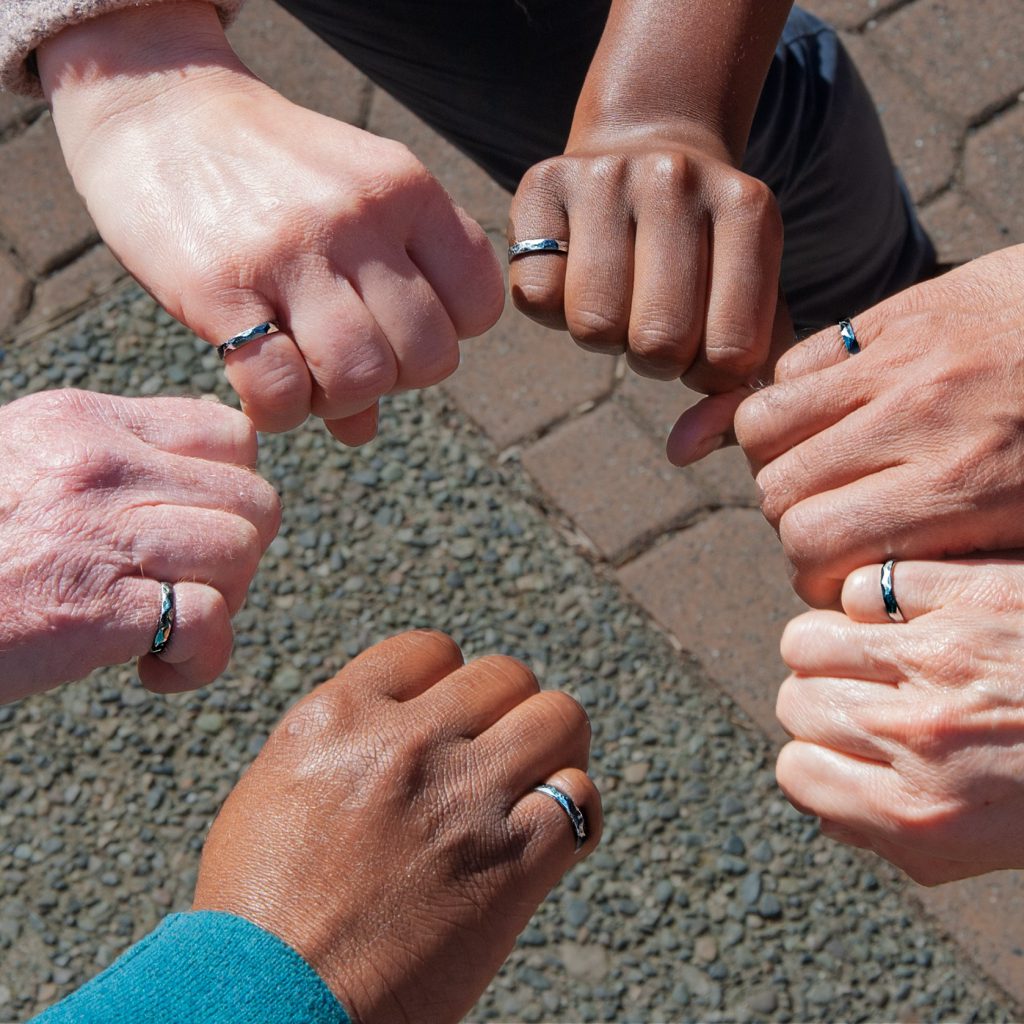 In Canada, March marks National Engineering and Geoscience Month, an opportunity to spotlight their work and maybe pique the interest of those looking for a new career.
And did you know that engineers have their own 'Fellowship of the Ring'?
No, this ring is not wrought in darkness; in fact its origin is quite the opposite. The engineering ring was created to symbolize the faith that people place in the structures designed by engineers. It's an engineer's 'precious' reminder of the lives who depend on their work.
Earning that Special Ring
The ring is small and understated, designed as a constant reminder, rather than a piece of jewelry. Originally it was manually hammered to produce a rough outer surface and is worn on the pinkie finger of the working or dominant hand; the surface facets act as a sharp reminder of the engineer's oath while she or he works, because they drag on the writing surface while the engineer is drawing or writing. This is particularly true of those new to the profession, whose rings bear sharp, unworn, facets. Traditionally, engineers did everything by hand and a well worn or smooth ring revealed their experience.
Recent engineering program graduates, or those who have recently registered as professional engineers, have likely participated in a ceremony known as The Ritual of the Calling of an Engineer, the Kipling Ritual or the Iron Ring Ceremony. This is the ceremony which commemorates the milestone of becoming a registered engineer. This Canadian tradition dates back to 1922 when Rudyard Kipling was asked to create a ceremony at the request of H.E.T. Haultain who believed and persuaded other members of the Engineering Institute of Canada that there needed to be a ceremony and standard of ethics developed for graduating engineers.
Even though the ceremony itself is very private, with no outsiders or media allowed, what happens during the ritual is not a secret. At the ceremony, those involved recite an oath and are given the iron ring to represent the high standard of professional conduct and ethics required by an engineer.
Where that Ring Can Lead
Our engineers provide advice for the planning, design, construction, maintenance and rehabilitation of B.C.'s highways and bridges. Together they form an engineering branch within the Ministry of Transportation and Infrastructure comprised of four sections:
Traffic, electrical, highway safety, and geometric standards section
Bridge engineering section
Environmental services section
Geotechnical and Pavement engineering section
So the next time you cross that bridge, think about the history and dedication behind it. It is more than a beautiful piece of architecture; it is a platform of safety, vision and devotion. It's got a nice "ring" to it.

Find this interesting? Then you'll probably enjoy these blogs:
> Why Transportation Needs 6 Types of Engineers

> What it's Like to Work in Transportation Engineering Part 1

> What it's Like to Work in Transportation Engineering  Part 2
Share this page: