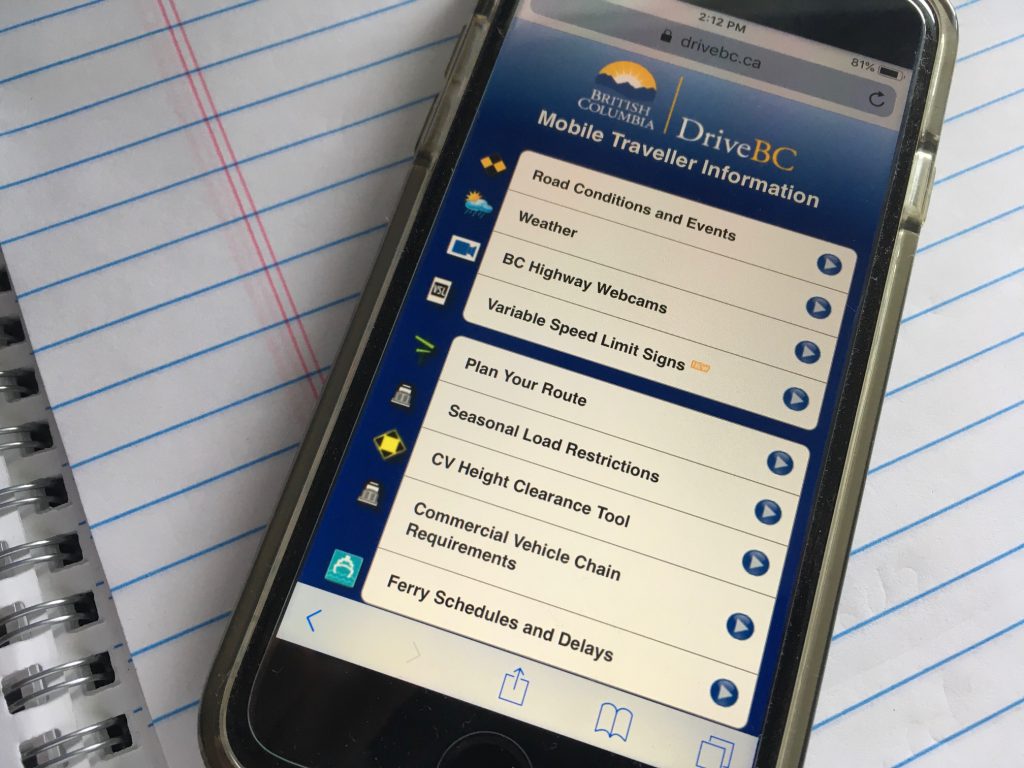 DriveBC is available for mobile Internet devices, so those on the go can be in the know.
Let's say you're on a road trip and part of your plan is to visit a friend in Sicamous who is celebrating a landmark birthday. You want to get there well before the singing and cake, but you've woken up to nasty weather at your motel in Merritt. Could this affect your travel time? Should you go via Highway 97C or get on the Coquihalla to Highway 1?
Just use your mobile device and log onto www.drivebc.ca/mobile to help you choose your route. The site offers real-time web camera images, the DriveBC map, and current information about highway conditions, incidents and weather. Road conditions and incidents can be selected by highway number or popular route. (Links to other travel information, such as ferries and US border crossing waits, are also available.)
Of course, using hand-held devices while driving in BC is illegal. So, remember to check DriveBC on your mobile before you get going, during a rest stop, or pull over if you're on the road.
As BC's most popular website, DriveBC receives more than 2.9 million visits a month. Road condition and incident information is also available by calling 511 or checking www.drivebc.ca.
Whether on a mobile device, computer, or telephone, DriveBC provides you with traveller information so you can know before you go.
Share this page: