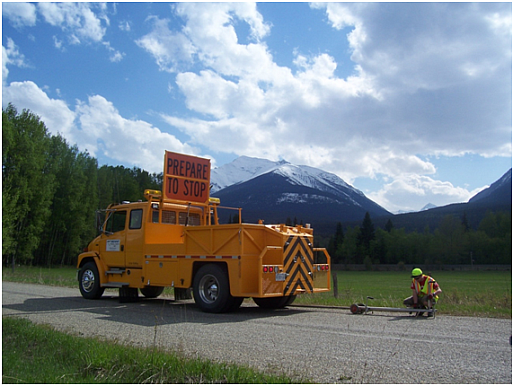 In spring, as temperatures begin to rise, roads start to weaken. The thawing releases water in the road, that can't drain efficiently, if the surrounding soil remains frozen.
This reduces the road's ability to support heavy loads, so the ministry puts seasonal load limits on certain roads, or stretches of road, for heavy vehicles. White signs are posted on the road, advising of seasonal load limits for the area. This information is also posted on DriveBC and at Commercial Vehicle Inspection Stations.
When load restrictions are in place, drivers of long-haul transports, logging trucks and heavy equipment transports may be required to reduce the load they would normally plan to carry on a route. They may also choose alternate roads which have no load restrictions, if they are able to reach their destination that way.
So, how do we know how much load that road can hold? A network of 91 strategically located Frost Probe Weather Stations is used to determine when roads begin to weaken and load restrictions are required. The ministry also uses a piece of equipment, called the Benkelman Beam. "Beaming" is done by placing a load on the road and measuring the rebound. This indicates when the road has dried enough to regain its strength, and commercial drivers can resume carrying full loads, without damaging the road.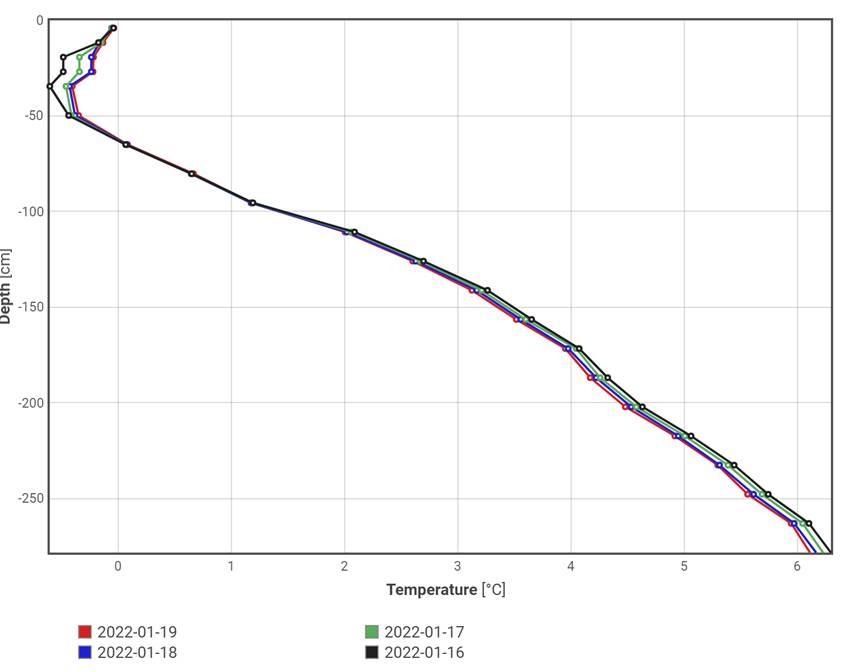 The ministry is aware that seasonal load restrictions can cause inconvenience to commercial drivers and business. So, with assistance from our highway maintenance contractors, we continuously monitor our roads for changing conditions, and use other tools such as weather forecasts and anecdotal history. Daily monitoring enables us to remove load restrictions, as soon as conditions allow.
Load restrictions are usually in place for about six to eight weeks, to protect BC's road system. Drivers who do not obey the seasonal load restrictions, may be fined.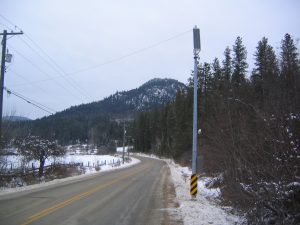 More about load restrictions:
A Commercial Vehicle Safety and Enforcement (CVSE) manager discusses common myths: What You Need to Know about Seasonal Load Restrictions
Answers to questions from commercial vehicle drivers: Seasonal BC Load Restrictions: Answering Trucking Questions
Share this page: