The first time I ever tried to put chains on my car was in a snowed-in mountainside parking lot. My fingers froze, the sun sank lower, and when I finally got the chains fastened, I crept down the snowy road with gritted teeth, wondering if I'd done it right.
Trust me, you want to learn how to put chains on your vehicle before the need arises. If you need practice, then watch this video guide and try it out, so you and your vehicle are prepared for the possibility of slippery conditions.
Tires and Chains for Passenger Vehicle Drivers
When you come to a posted sign on the highway stating "Motorists Must Use Winter Tires/Commercial Vehicles Must Carry Tire Chains, October 1 – April 30 (or March 31)," you must have proper winter tread tires for your passenger vehicle. Should you go beyond that point without those tires you may be subject to a fine. (Passenger vehicles could once carry chains only, but are now required to have winter tires).
At the very least. you must have Mud and Snow (M+S) tires. If you regularly travel in snow and ice, we recommend the ones with the three-peaked mountain and snowflake symbol. Whichever kind you have, they must have a minimum of 3.5 mm tread depth. Learn more about How to Choose from 4 Types of Tires for Winter Driving in BC.
If road conditions worsen, be sure to install your chains before you reach an uphill grade. Pay attention to whether approaching vehicles are using chains or having difficulty. If you have any doubts, chain up before proceeding.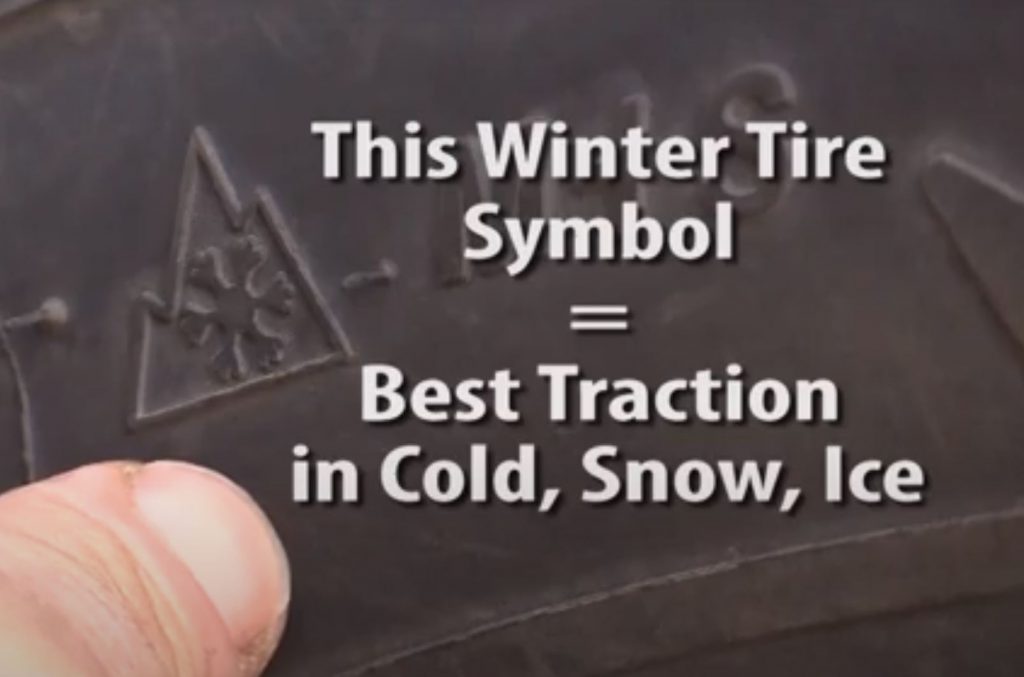 For Commercial Vehicles Operators
If you're driving a commercial vehicle and encounter a sign or flashing amber lights with a message that indicates vehicles over a certain posted GVW must chain up, then carrying chains is no longer sufficient — the chains MUST be installed at that point. We advise being well-experienced with How to Install Tire Chains on a Commercial Vehicle. Failure to chain up may result in a fine or other enforcement action. Proceeding without the proper equipment installed could also cause you to lose control of your vehicle, endangering your own life and the lives of others.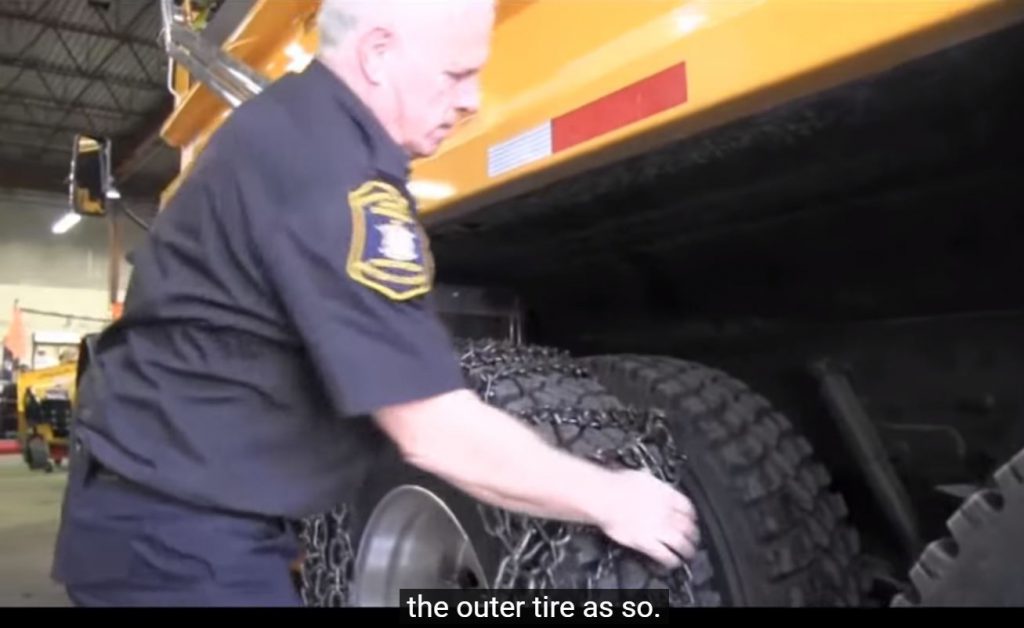 You might be wondering what type of chains to buy, which wheels to chain, and whether your vehicle's Automatic Braking Systems or Automatic Traction Control are a good enough substitute (they're not). For more information about chains and traction devices for commercial drivers in BC, see Commercial Vehicle – Tire and Chain Requirements. 
You'll find which BC routes currently require chains at DriveBC's Commercial Vehicle Chain Requirements.
Wherever you travel, and whether you're driving a vehicle that's big or small, following these chain and tire requirements will help you (and others) reach your destination safely.